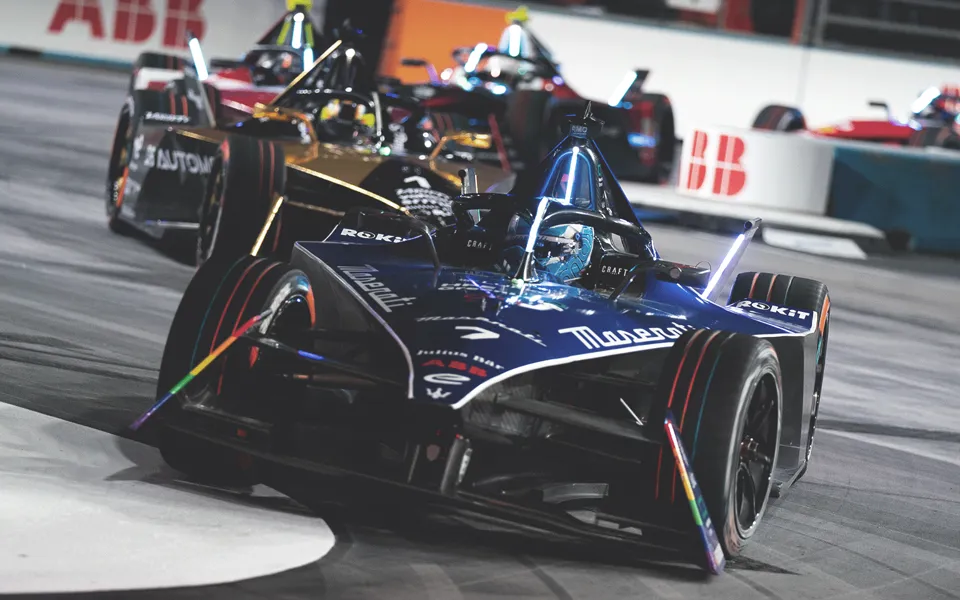 The future of motorsport: Trends, opportunities and challenges to look out for over the next decade
30 Aug 2023
The motorsport industry has historically helped set the standard for technical innovation in the automotive industry. This includes plenty of staple features that we take for granted in the road cars that we drive every day. Four-wheel drive, semi-automatic transmissions and even the humble rear-view mirror can all trace their origins back to innovations in the motorsport industry.
We look to motorsport to shape the future of road vehicles, but what does the future of motorsport look like over the next decade?
Ricardo experts, Steve Blevins, Head of Engineering – Performance Products, and Stuart Cooper, Market Head for Motorsport, give us some of their insights on the opportunities and challenges that OEMs and suppliers will face in this fast-paced market in the years ahead.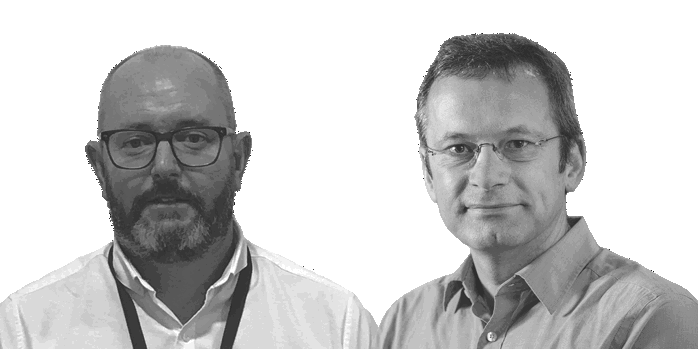 Sustainability will shape the future of motorsport
Like most industries, suppliers and OEMs are under pressure to reduce the carbon impact of the sport. But what does that look like over the next ten years?
Steve: "We know that the drive toward sustainability is here to stay. And we aren't just talking about the propulsion technology itself – though that too is going to be key to the decarbonisation of the industry.
"Good ESG credentials are now becoming a standard requirement for suppliers to tender for work across many race series. We are seeing a shifting focus to sustainability across the whole lifecycle of the motorsport market - from product development to vehicle operation, to the end of serviceable life of the vehicles themselves."
Stuart: "And it goes beyond the development of the vehicles themselves. There is an increasing focus on the decarbonisation of the racing events themselves. For example, the Formula E series doesn't provide public parking at their events to encourage spectators to use public transport and they have initiatives to reduce the amount of plastic waste used at their events. Extreme E go a step further and don't allow spectators to attend events at all to take out that element of environmental impact as they compete in areas impacted by climate change, relying on digital platforms and television broadcast to reach their audience. The approach that these series take highlights what is possible for event organisers in the industry looking to reduce the carbon impact of their activity."
The mix of propulsion systems will remain largely unchanged
Everyone wants to know what the future holds for the propulsion system – not just for the motorsport industry but for the wider automotive market. As motorsport plays such a key role in shaping the automotive industry, we asked Steve and Stuart where they think the future of the propulsion system is headed for this segment.
Stuart: "I think for as long as there is motorsport there will always be an internal combustion engine format. To meet that sustainability challenge, the focus is shifting to the types of fuels used and increasing powertrain efficiency. The FIA is pushing for the use of e-fuels across many of its racing formats, with the target to use 100% e-fuels in Formula 1 by 2026.
"Equally, there will certainly be opportunities for hybridisation and electrification, and maybe even hydrogen as we are already seeing the likes of Toyota developing concepts. Ultimately, I think the next decade will be all about improving the sustainability of propulsion systems based on how they are running now rather than any kind of new technical solutions."
Steve: "It's going to be down to efficiency improvements as well. Vehicle efficiency plays a vital role – both from a competitive perspective but also from a sustainability one. Formula 1 already has one of the most efficient engines around and improvements are always being made. Just like the challenge for road vehicle, it's all about exploring applications and finding the best solution for the platform that you are working with. There's not going to be a one-size-fits-all solution to this challenge.
"That's why suppliers like Ricardo focus broadly on the challenge ahead of the motorsport industry. Our motorsport capability covers electrification solutions like e-transmissions and fully integrated electric drive units, but equally we need to continue to deliver solutions for ICE propulsion which will support these different development streams. The bottom line will always be that balancing performance, cost and efficiency of powertrain and driveline solutions for these propulsion systems will be key to their success as the sport continues to evolve."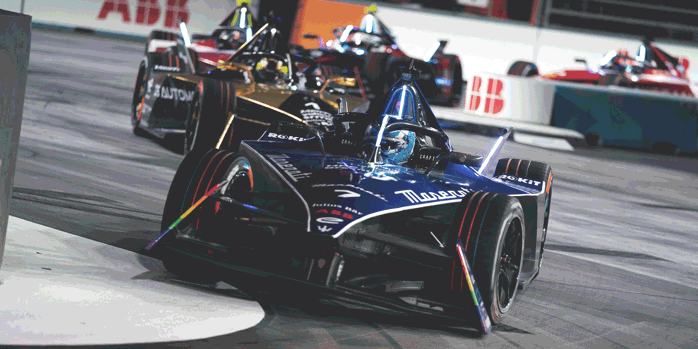 Want to know more about Ricardo's capability in motorsport and high performance vehicle?
Cost reduction and standardisation will be one of the biggest challenges for the industry
There has been a rise in standardisation and cost-cap measures across racing series in recent years. How will this affect the industry going forward?
Stuart: "I think it's certainly something we will see more of in the next 10 years. The FIA's cost cap on Formula 1 for 2023 – 2025 is set at $135m, down from $142.4m in 2022. I expect we will see that continue to tighten as they seek to cut the cost of the sport and level the playing field.
"Similarly, it looks like standardisation is going to become increasingly widespread across the industry. It's certainly going to change things, both from a technical perspective and from a competitive perspective for OEMs and suppliers alike. But this presents both challenges and opportunities for all parties."
Steve: "Agreed. Cost of development is always going to be core enabler for teams. Looking at the World Endurance Championship (WEC), for example, standardisation has meant that we see a very different competition to that of the early noughties. You don't see the 'ultimate competition' that we saw a few decades ago, but standardisation makes development much cheaper. Instead of being dominated by a few teams, it's made the series more accessible to different manufacturers and the grid's never been so full.
"Of course, there are logistical and developmental challenges to that. If there is a technical or supply chain issue with the standardised component of the powertrain or driveline, then that puts the whole series at risk. Supply partners not only need to provide sound technical solutions, but also must ensure supply chain excellence and delivery."
Stuart: "Absolutely, and that's exactly what Ricardo prides ourselves on: development of cost-effective, quality assured technical solutions supported by our world-class industrialisation capability and sustainable supply chain expertise."
Digital will play an increasingly important role in motorsport
Digital and virtual platforms are rapidly changing the industry. What are your predictions for digital in the next decade?
Steve: "It's important to every industry and motorsport is no different. If we look at race formats, it's enabling autonomous and driverless racing series. We are already seeing drone racing formats – perhaps we will see more of that sort of thing coming into the mainstream in the years to come. And we can't underestimate the impacts of digital engineering on the development cycle – it speeds up develop time, reduces cost and without compromise to quality or performance of the finished product."
Stuart: "I think it's also going to play an increasingly important role in fan engagement. It's not just about watching a race anymore – fans want new ways of interacting with the sport they love, and digital solutions provide an avenue for that. Motorsport simulation is also growing in popularity, and we are seeing series diversifying into the e-sports market. There's no question that digital is going to have a massive impact on the industry in the near future as technology advances."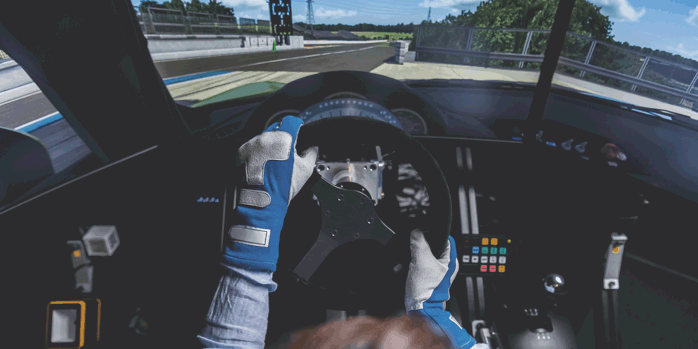 The Future of Motorsport Series
This article is the first in Ricardo's Future of Motorsport series where our experts will be exploring the topics and technologies that are shaping the future of this exciting industry. Subscribe for updates to be notified of the next instalment.
Subscribe or ask us a question
Subscribe for updates or get in touch with our experts about this article or about our motorsport services