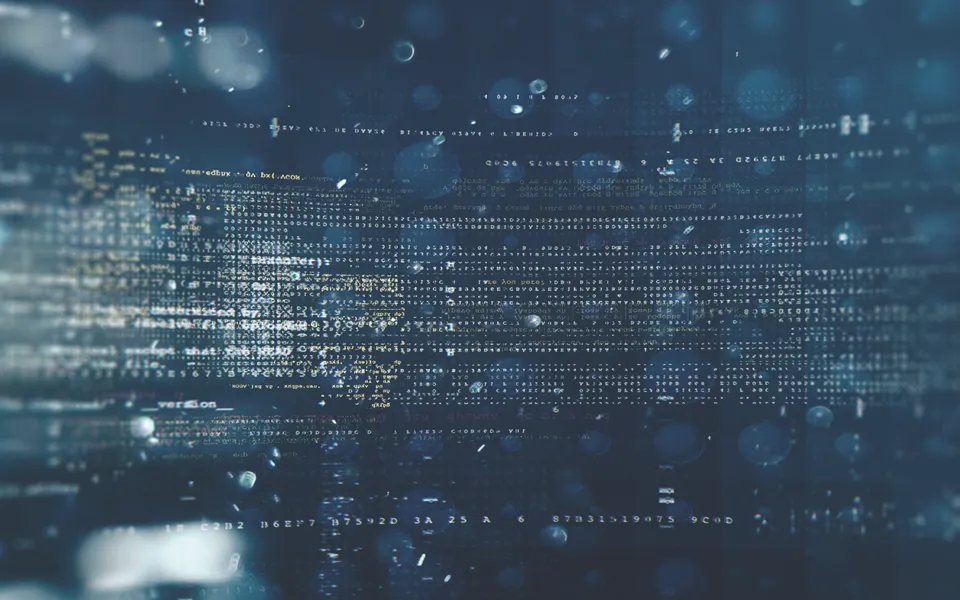 Data has the potential to drive business growth, yet it also creates a disruptive narrative if it is not managed correctly. Rushab Shah, Digital Strategy Lead at Ricardo, comments on the challenges associated with throwing the words data and digital at a problem, without first realising what you want to achieve.  
We are at a critical point in the transport sector where decarbonisation is needed across the entire value chain. Exponential advancements in propulsion architecture along with regulatory pressure and consumer appetite is driving the next generation of electrified vehicles. However, it is not simple to switch out, the transition will take time, investment, and innovation. And adoption will be dependent on infrastructure availability and a willingness to adapt operational strategies to accommodate electrified vehicles. 
But can we flip the narrative, is this shift a much-needed opportunity to rethink and optimise the conventional approach and ask questions, such as, can we leverage autonomous technologies to maximise the utilisation of vehicles without compromising flexibility? And, what if we built a continuous electrified power source to a vehicle operating system in a closed ecosystem?  
Ultimately, everything needs to be done in parallel, utilising the right vehicle propulsion system, integrated into the right infrastructure, and operated in the right way to succeed with decarbonisation.  
As a global strategic, environmental, and engineering consultancy, Ricardo takes a step back and examines complex ecosystems at a holistic level. By bringing in experts from across the value chain it enables us to determine optimal solutions at each stage of a product lifecycle, using a digital thread that laces together stakeholders, solutions, and end consumers across the entire technopolitical landscape. 
Acquiring evidence 
Data driven insights are fed through acquiring, quantifying, and analysing disparate data sources that when combined and presented clearly enable us to evaluate micro and macro challenges. This feeds into the development of policies in a SMART (Specific, Measurable, Achievable, Realistic and Timely) way.  
Ensuring that data feeds actionable policies that are measurable is key, as this is critical to achieving our net zero ambitions. It also supports businesses to develop forecasts and modelling methodologies and build confidence to invest the capital required to action change.  
Feasibility and Development  
Understanding the technologies available today and in the future plays a key role in decision making. Having a strong database of financial, technological, and political roadmaps allows for robust Total Cost of Ownership modelling – enabling stress testing for specific applications.  
Taking upstream information and engineering real solutions turns concept into reality, which enables the acceleration of the product development process. A continuous model-based approach also helps to further reduce the cost of bringing innovation into the real world. This is applicable across all industries, including niche manufacturing, where virtual and augmented reality can be used to design niche manufacturing facilities that are critical for smaller volumes of zero emission vehicles.  
Businesses can close the loop through monitoring and optimising real world performance and the digital thread can continuously feed back into the acquisition of further evidence to drive future improvements.  
Combining AI and ML to add value 
This is supercharged by the introduction of Artificial Intelligence (AI), which is evolving to take full advantage of Machine Learning (ML) to realise value in real time. 
An AI system can be used to quickly sort through customer data and identify trends and patterns, while ML algorithms can be used to predict customer behaviour and recommend personalised insights. This helps organisations make more informed and effective decisions, resulting in better value. Combining AI with ML allows organisations to analyse large amounts of data quickly, accurately and make it possible to gain actionable insights quicker than ever before.  
So, data and digital is the answer, right?  
If only it were that easy! There are many different associated aspects to what digital means to an individual, an organisation, and a sector. Digital has become a buzzword from the boardroom to the coffee machine, it is thrown around as a solution for everything, however, the problem with this approach is the assumption that you can start with data and then find a problem.  
Instead, if the problem is identified, digital methodologies can be used to create insights that help the end user drive improvements and produce solutions.  
As engineering solutions become more software driven, a commonly used software development operation approach is adopted. This has resulted in a large-scale shift in the approach to digital engineering.  
The key distinction is the ability to feedback real world data to existing products in operations, driving improvements, as well as new product strategies. These insights can be covered in three areas:  
Strategic Insights – surfacing challenges early to help making the right decision  

Development Insights – ensuring the design and analysis is right first time 
Connected Insights – the feeding back of data to provide real-world improvements 
We can all impact the future world we will live in, and just because decarbonisation and the implementation of innovative mobility solutions is challenging, it does not mean we should shy away from it.  
With a purpose driven, customer centric, digital engineering mindset, we can choose the right combination of digital tools that are appropriate for the problem. Taking a data driven approach to determine actionable insights allows businesses to optimise and innovate faster, bringing greater efficiencies to solutions that are being deployed to create a safer and more sustainable world. 
Sign up to receive our insights
Click 'get in touch' to reveal the form and subscribe for more insights.