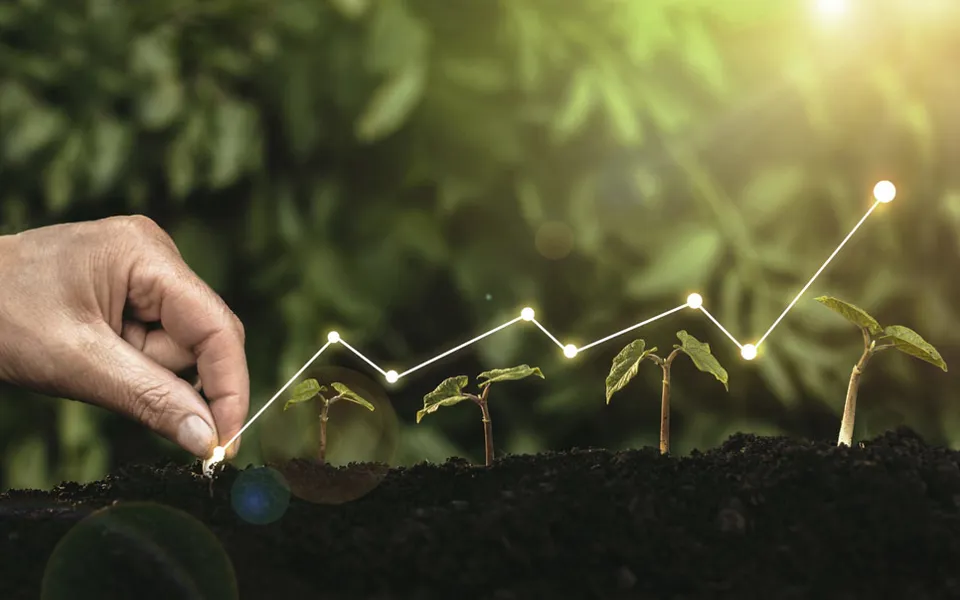 How to develop an effective sustainability strategy – 7 recommendations from leading practitioners
11 Feb 2021
Sustainability is an organisational imperative
Running an organisation in a sustainable way is no longer a nice-to-have or tick-box exercise. Sustainability is a prerequisite to long-term organisational success. With regulators, investors, customers and other stakeholders placing greater emphasis on sustainability, organisations need to be able to demonstrate a commitment to their long-term future. That means having a robust business model that enables goods to be produced and services delivered in a sustainable way.

Once organisations embrace this, they can start to identify and realise opportunities that will secure long-term benefits – such as more resilient supply chains; more efficient operations; opportunities to develop new, innovative and sustainable products; and better long-term financial performance.

If organisations are not proactively helping to shape the transition to a sustainable future, then they risk being uncompetitive and, eventually, their products or services will become obsolete, or they will go out of business. This is very evident in the oil and gas sectors. Those companies that are not diversifying into renewables or sustainable power generation are being shunned by investors and their share price is falling as a result.

Coronavirus (COVID-19) has demonstrated just how vulnerable organisations are to external factors. And, this has increased the focus on sustainability and the risks posed by the climate emergency, fluctuating demand, resource scarcity and supply shocks.
How do you know if your sustainability strategy is 'fit for the future'?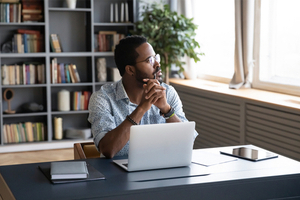 This was one of the first questions we asked during the in-depth interviews we conducted with leading sustainability professionals from multiple sectors (including finance, fashion, utilities, retail and food & drink). We wanted to capture what they believed organisations will need to do to accelerate change over the next 10 years. Sustainability is such a broad, complex and ever-changing subject – how do companies keep up with changing demands from customers, how do companies know where to focus?

A key message that emerged from our research was the importance of cutting through the complexities of sustainability to identify what aspects need to be focused on. By having clarity of purpose in how you want your organisation to be perceived, in terms of sustainability, you can focus decision making around a small number of key objectives.

This was the case with BrewDog. During our interview with co-founder Martin Dickie, he emphasised the importance of not being distracted by all the noise of everyday business and being very clear about what you want to achieve – if this can be done through a single objective, then great.
'Our mission is to be the best brewing company in the world, that means being the most sustainable. We want to ensure we have a planet to brew beer on.' Martin Dickie, BrewDog
Seven simple things all successful sustainability strategies do
So, what other conclusions did we draw from the practitioners we spoke to?
1.    Know where you are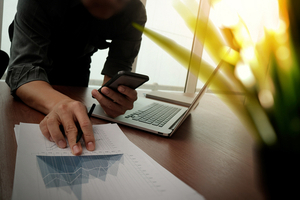 Without a review of your current circumstances it is hard to determine the best course forward. The clear message from the practitioners is that your review should consider questions such as:
Have we set the right targets to achieve our goals?
Are the goals we have set appropriate for the next decade?
Are our processes delivering results and are our stakeholders engaged?
Establishing a baseline is the first step when creating a successful strategy. It helps you take stock of where you are, enables you to identify what has and has not worked, and – importantly – why. So, look back before you look forward.
2.    Focus on what matters most to your organisation
All the sustainability practitioners we interviewed are grappling with the same question – 'From all the different things that my organisation could do to be more sustainable, where should we focus our attention?'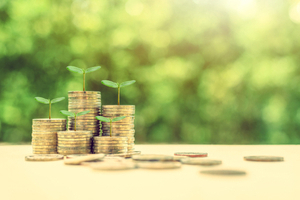 Organisations should be highly selective in determining where to focus their attention. Priority goals should be centred around issues that are 'material' and core to the organisation. Ask yourself:
What will impact our organisation in terms of growth, cost and risk?
What is important to our investors, customers, supply chain and other stakeholders?
Most organisations work across a number of important areas of sustainability. However, by recognising time and resource constraints, they will focus on just one or two strategic sustainability issues – this is key. Do not overload yourself as the risk of doing so means you do lots of things badly.

As an example, we heard how Whyte & Mackay, having looked across its entire operations, focused on energy as a principal issue area. This focus enabled the company to prioritise what is important and to establish a team dedicated to delivering energy savings to achieve their goals.
'As a global brand, sustainability is central to our strategy and therefore our main focus has to be on carbon neutrality. All of our efforts are seeking a path to green fuel while continuing to make every drop of fuel and electricity count.' Shane Healy, Whyte & Mackay
3.    Gather the right data
If you want to make progress, you need to know what to monitor to understand how the actions you are taking are impacting performance – you can't manage what you don't monitor. To do that you need to set measurable targets, gather (assured) data and then track progress. We learned from our interviews that it is extremely important to then build action and governance plans and processes to achieve those targets.

A good example is from IMI plc, which is a global manufacturing company with over 50 sites across the world. The company highlighted the importance of capturing uniform data across different sites and using this to develop benchmarks and key performance indicators (KPIs). This enables the carbon intensity of sites to be compared and is used to identify sites for investment in low carbon technologies.

'Gathering carbon and energy data provides us with the insight not only to quantify and measure carbon emissions, but also helps us make informed decisions in regards to mitigation strategies.'
Steve Robins, IMI plc

An added benefit of recording progress is that you can share your successes with investors, customers, employees and other stakeholders.

There will be more on this in our second blog in the series.
4.    Invest in the process, not just the goal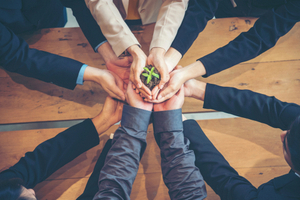 While having clarity on what you want to achieve is essential, taking time to consider how you will approach your sustainability goals is as important.

Practitioners told us that implementation requires processes and these should be optimised by adopting efficient arrangements that are integrated within existing management systems, and are replicable across different sustainability issues. Don't reinvent the wheel. Adapt, refine and use the systems and processes you have already. These could be environmental management systems, health and safety systems or procurement processes – work with what you have and what people are familiar with.

We learned that it is extremely important to build management plans and processes to achieve targets. Practitioners also emphasised the need to establish dedicated project teams to collaborate with internal and external stakeholders, and to drive progress.

Establishing sustainable processes – from evaluating waste production and energy consumption in quality audits to building community investment into employee development – helps deliver lasting change. One of the key enablers to achieving your sustainability goals is incorporating sustainability and ethical factors into procurement decision making.

There will be more on this in the third of our blog series (sign up to be notified when it's published using the form on this page).
5.    Keep it action oriented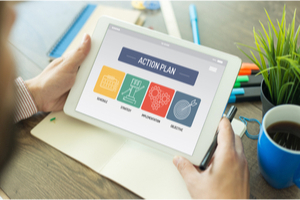 There was unanimous agreement from the practitioners we spoke to in our interviews that pursuing the Paris Agreement goal of limiting global warming to 1.5°C needs to move from high-level discussion to practical action.

A solid action plan generally works better than a strategy that is 90% background and policy. We all love to deliver – getting that big project over the line, hitting your production targets, winning the next big order. Sustainability success is no different and a solid action plan can deliver more than a thousand strategic words.

Designing sustainability projects with a series of challenging targets, supported by a strong plan,  can motivate teams to achieve sustainability goals, and enable the wider employee base to contribute towards success.
6.    Don't let perfection get in the way of progress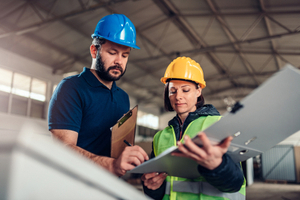 The practitioners we interviewed were all from progressive and forward-thinking organisations. They understand that they will face challenges in reaching their goals, but they act anyway knowing that they will need to adapt over the course of a project as they get new information, as the organisation changes and as the operating context evolves.

It is more important to set a goal that addresses the most important issue than having the perfect implementation plan.

Organisations can involve stakeholders on the journey by transparently reporting progress – successes and challenges – at regular intervals. This openness will encourage dialogue – framing adaptations as improvements, and failures as an opportunity for learning and not as mistakes.
7.    Report well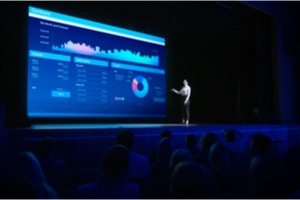 Public reporting done well is key to showing stakeholders that you are transparent and accountable. Demonstrating that your strategy accepts the challenges of your industry, while understanding the context of global issues, helps to build confidence that your organisation is serious about managing environmental and social impacts.

There will be more on this in our fourth blog in the series (sign up to be notified when it's published using the form on this page).

We heard from sustainability practitioners that it is acceptable not to strive to be the 'best' – this is not possible for all organisations. The point is working out what is important, what is material and to make progress by keeping goals simple and achievable.
Start your strategy reset today
A critical friend is always helpful when creating or reassessing a strategy or a process. As a result of the feedback and engagement with the sustainability practitioners, we have developed a sustainability strategy 'health check'. We use this to look across your strategy and operations to identify any gaps, and determine areas where you could direct your focus (such as data gathering, target setting, deciding importance, procurement and reporting). The health check is a free 1:1 surgery with one of our experts for up to an hour. For more information, please contact Jamie Pitcairn, Technical Director for Sustainability: enquiry-ee@ricardo.com or +44 (0)1235 753079.
Our experts can support you regardless of where you are on your sustainability journey please do get in touch for a health check or to chat about any aspect of sustainability from strategy and transition plans to implementation and reporting.