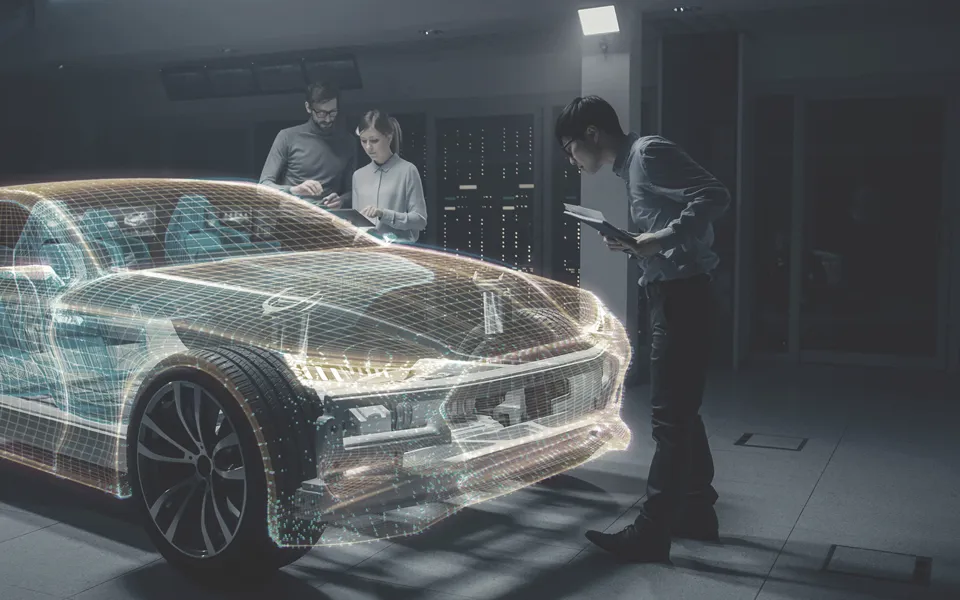 Richard Osborne is Ricardo's Global Technical Expert in Sustainable Engines and was elected chair of the IMechE's Powertrain Systems and Fuels Group (PSFG) board in June. He comments on how organisations with flexible strategies will make the most of future powertrain opportunities.
In over 20 years at Ricardo, I've experienced great changes in the industry. New powertrains are driven by a variety of factors including legislation, consumer requirements, and now the urgent need to reach net zero.

The PSFG represents IMechE members who have an interest in powertrain and propulsion systems, from internal combustion engines through to all forms of hybridisation and the next generation of electric mobility, including fuel cell technologies. My role as chair means that I help to inform, engage, and promote engineering professionals – developing and enhancing opportunities for greater interaction among industry, academia, and government bodies.
It's a rapidly evolving area, involving innovation in powertrain and associated technologies, such as sustainable and renewable fuels. It also covers a wide range of sectors, from high performance, passenger, and commercial vehicles to rail traction and marine applications.

Whether a vehicle is powered by ICE, hybrid, battery electric drivetrain or a fuel cell, the focus for OEMs and those that support them has always been on improving performance, emissions, and efficiency. The future of mobility presents both challenges and opportunities, not least the increasing number of powertrain types in the market.
Another key challenge that OEMs face is the pace of change in the industry. Projects that would have previously taken up to five years, must now deliver results in significantly less time. Those operating in the industry need to be mindful of these changes and ensure that flexibility and adaptability are key features of their strategy. Businesses that can adapt to the pace of change will be the winners and make the most of the new opportunities. Standing still is not an option and will likely result in a business becoming distressed.

While my IMechE role is separate to my day job, both are linked by a requirement for collaboration, along with a need to be aware of future trends and to shape emerging technologies. Just as consumer preferences are set to change, with technology-based driving experiences, autonomous applications and the potential for car sharing solutions replacing car ownership in urban areas, it's possible that net-zero requirements could herald a more collaborative approach by OEMs. The sharing of information, resources, and a willingness to develop enhanced environmental-led applications will ultimately benefit us all.

Ricardo experts are working on cutting edge solutions that meet the needs of businesses, including how to design and develop new systems, such as dedicated-hybrid engines, in a variety of sectors, that create seamless integration across vehicle applications. We are also supporting the evolution of policy and strategy to ensure alignment with legislative requirements and are at the forefront of research and development to ensure that we and our clients remain agile in a rapidly changing world. We're looking forward to working on developing new technologies that will help shape the industry in the future. And with over 100 years as innovators behind us, we're sure that the next century will be equally as exciting.

A blog by Dr Richard Osborne - Global Technical Expert in Sustainable Engines
Sign up to receive our insights
Click 'get in touch' to reveal the form and subscribe for more insights.