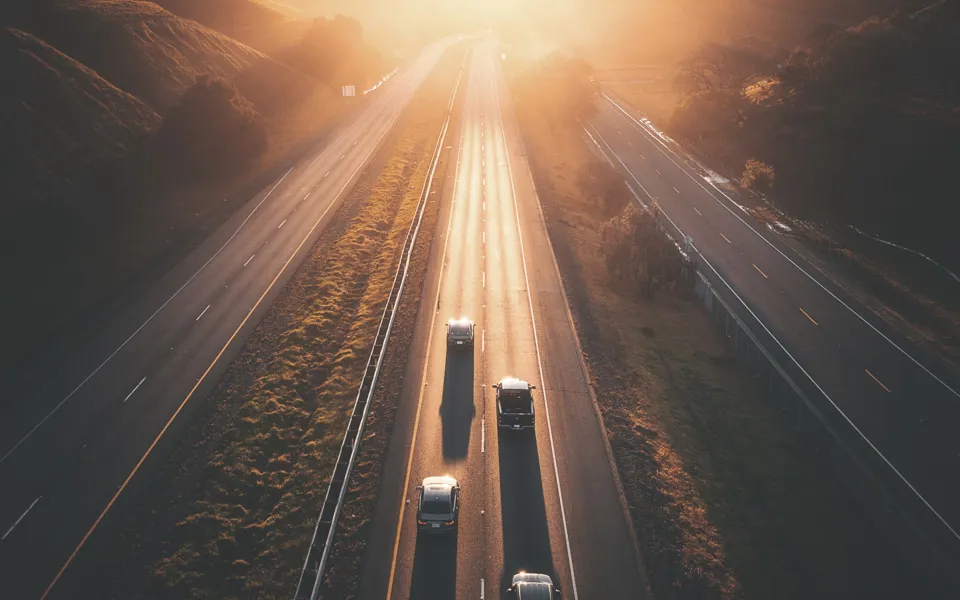 Josh Ley joined Ricardo last year as a Global Capability Head, Electrified Systems. He shares his thoughts on his role, the challenges, and opportunities of electrification in the automotive sector and what inspires him.
Q: Tell us a bit about yourself?
I grew up in a small farming community in Colorado. I worked on a farm with my grandfather and can attribute that experience and the things I learned fixing many different pieces of farm equipment, with my passion for engineering, and choice to make it a career."
"Farmers learn to deal with lots of different challenges and come up with innovative solutions every day. They also need to be business focussed, technically minded as well as horticultural experts – so it was a good grounding."
"I've always loved cars and vehicles as well and decided automotive engineering was the right career for me. I think working on the farm meant I was able to gain experience fixing things. Classic cars were also a big part of my childhood; restoring and maintaining them, so it gave me a great base from where to start my career in engineering."
"Before I even got into the industry, I thought electric vehicles were the future. It was an area I was interested in exploring, so I sought employment in the automotive industry, specially focussed on the development of electric powertrain solutions."
"I gained a place to study at what was then the GMI Engineering and Management Institute (now Kettering University), in Michigan, which provided Co-op education, combining classroom-based education with practical work experience. I was sponsored by UQM Technologies, so I would split my time between Michigan for study purposes and Colorado, where I would work in the company. It really helped open my eyes to the industry and it was a super busy time.
"My focus was developing technology and understanding and supporting the creation of Intellectual Property."
Q: How did you develop a specialism in electrification?
"Honestly, I couldn't decide whether I was a mechanical or electrical specialist. I enjoyed both disciplines, and how they worked, so I decided I wanted to have an overall understanding, rather than specialise. It's worked well for me. I've been able to use this expertise and experience to bridge the gap between the two areas and while I'm the first to admit to not knowing everything – I have the knowledge and understanding to help break down the barriers, especially when conflicts arise."
Q: What do you think will be the biggest drivers/opportunities in the electrification space over the next 2-3 years?
"One of the biggest drivers to innovation in this area is global and regional accords – they are constantly evolving and are very different depending on where in the world you sit. Early funding in the US and the UK has gone a long way to developing technology to where it is today, supporting OEMs and Tier 1 suppliers to invest in hybrid and electric vehicles. It's created greater maturity within these markets and helped to support resilience. But this comes on the back of over 100 years of focus on ICE.
"And while it's not going to take that long to fully apply electrification – there are several factors, such as cost and affordability for consumers that are barriers to full adoption. Efficiency and power density is also a key driver leading technology in electrification, because both can contribute to driving down cost.
Q: What will be the biggest challenges facing OEMs and Tier 1 suppliers in implementing electrifications strategies.
"There are multiple challenges, including cost and sustainability, that will impact further development and adoption of electrification. For example, there's a finite supply of raw materials and in many cases a question mark exists around how sustainable it is to source these materials. It's not always easy or sustainable to source materials in some locations where they are abundant.
"These challenges have created a global race to secure materials and as a result the global supply chain has become stretched
"China is abundant in many of these raw materials, but it's a volatile market, so businesses need to think strategically about how to source from other locations or innovate to find suitable substitutes
"As e-machines are utilised across larger applications, we must be conscious that we're not driving an increase of other materials. There needs to be a net benefit, rather than a net negative. It's a very complex balance
"I think ICE will co-exist alongside electrified solutions for some time. However, the strategic supply of fossil fuels is an ongoing debate. E-powertrains and e-vehicles are lower emissions but are they sustainable and do they reduce emissions across their full lifecycle and supply chain including generation and transmission – especially when comparing origin of materials and production."
Q: What attracted you to Ricardo?
I've known Adrian Schaffer for a long time, having worked with him at UQM – I consider him to be mentor as we shared similar experiences of evangelising electrification across the world. When the opportunity came to join Ricardo, with its broad client base, across diverse sectors, I jumped at it.
"My role enables me to look at electrification across the entire industry – versus a focus on one sector, or technology.
"It made sense for electrification to start in passenger vehicles – as there's an easier application of the technology. However, this does mean that some of the bigger challenges in larger vehicles can drive an even larger value for emission reduction. We learned in the last 10 years that electrification adoption in commercial vehicles, both on highway and off highway, can provide even larger value however represents a greater technical challenge given the power and energy needed for these applications.
Q: How do you see your role evolving?
"I see a lot of growth for electrification globally in many market segments. This creates opportunities for growth for Ricardo.
"Given our history, we are well positioned to provide the best engineering consulting around vehicle electrification, and we need to come together as a team to deliver solutions in a slightly different way. We have great people and existing resources, but we need to grow in certain areas to remove the gaps and ensure we have the right skills for what the market needs; to grow and overcome challenges specifically related to electrification systems.
"I want to ensure that we have the best expertise in electronics, e-machines and e-powertrain, fuel cell and batteries as subsystems. Those areas will be key for developing vehicle electrification strategies in the next decade.
"We already have many elements of analysis at all levels, vehicle systems, mechanical design, thermal, structural, transmission, testing, prototyping, low volume production and more ingrained skills that support key areas of electrification. My focus will be on increasing electrification systems' team capabilities and helping to bring us all together to provide the best solutions for our customers in electrification.
Q: And finally, what inspires you?
"I enjoy team building, mentoring, bringing people together for collaboration and optimising organisational efficiency. Being around the best minds and technical solutions for electrification is enough to get me up in the morning, but if I can support the team to help them work better and smarter, that's a real success.
"Seeing improvements and seeing people take pride in their success is rewarding. It's also highly inspiring to build trust in teams that are bringing the next generation of vehicle technology to the industry.
"On a personal note, I love classic cars and new technology – so being able to merge the two together has become a bit of a hobby that I can enjoy with my daughter. It is a marvel, what has been achieved across the auto industry globally and I hope the next generation will look back on what we are doing today and feel the same way.
Get in touch
Contact our expert team today for more information about our capabilities and solutions.