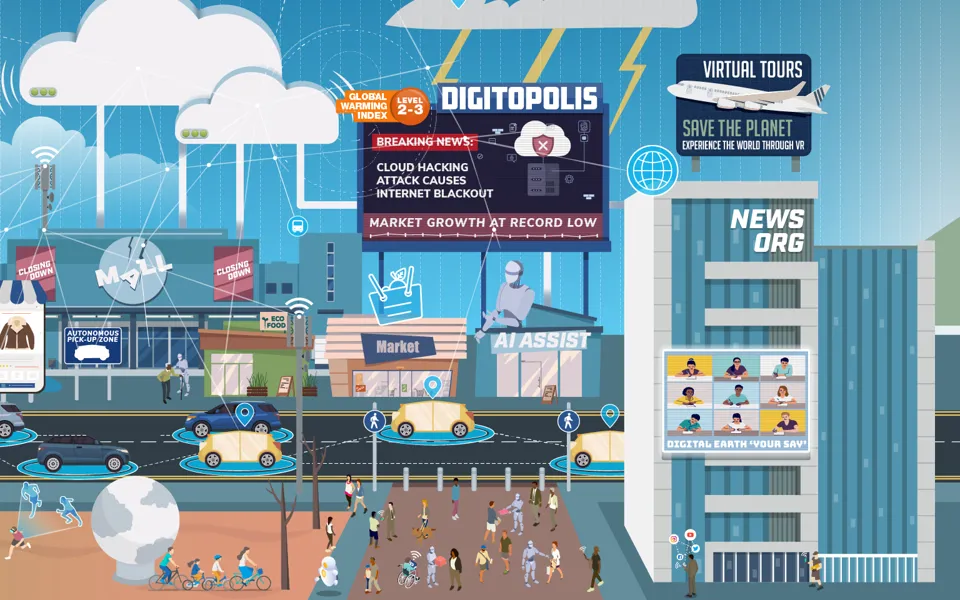 What will our world look like in 2035? No-one knows for certain. But we can plan for the alternate futures in which today's decisions will play out.

Scenario planning is a valuable tool to help businesses plan more effectively for the long term. "Scenarios are stories with beginnings, middles and ends," says Angela Johnson, Vice-President of Ricardo Strategic Consulting.

Ricardo's unique approach to scenario planning combines unrivalled strategic insight with more than 100 years of trusted engineering capability.

Scenario planning is an exploration of future states that are plausible," Johnson adds, "The scenarios we develop for customers are designed to be challenging, not simply a description of best- and worst-case outcomes."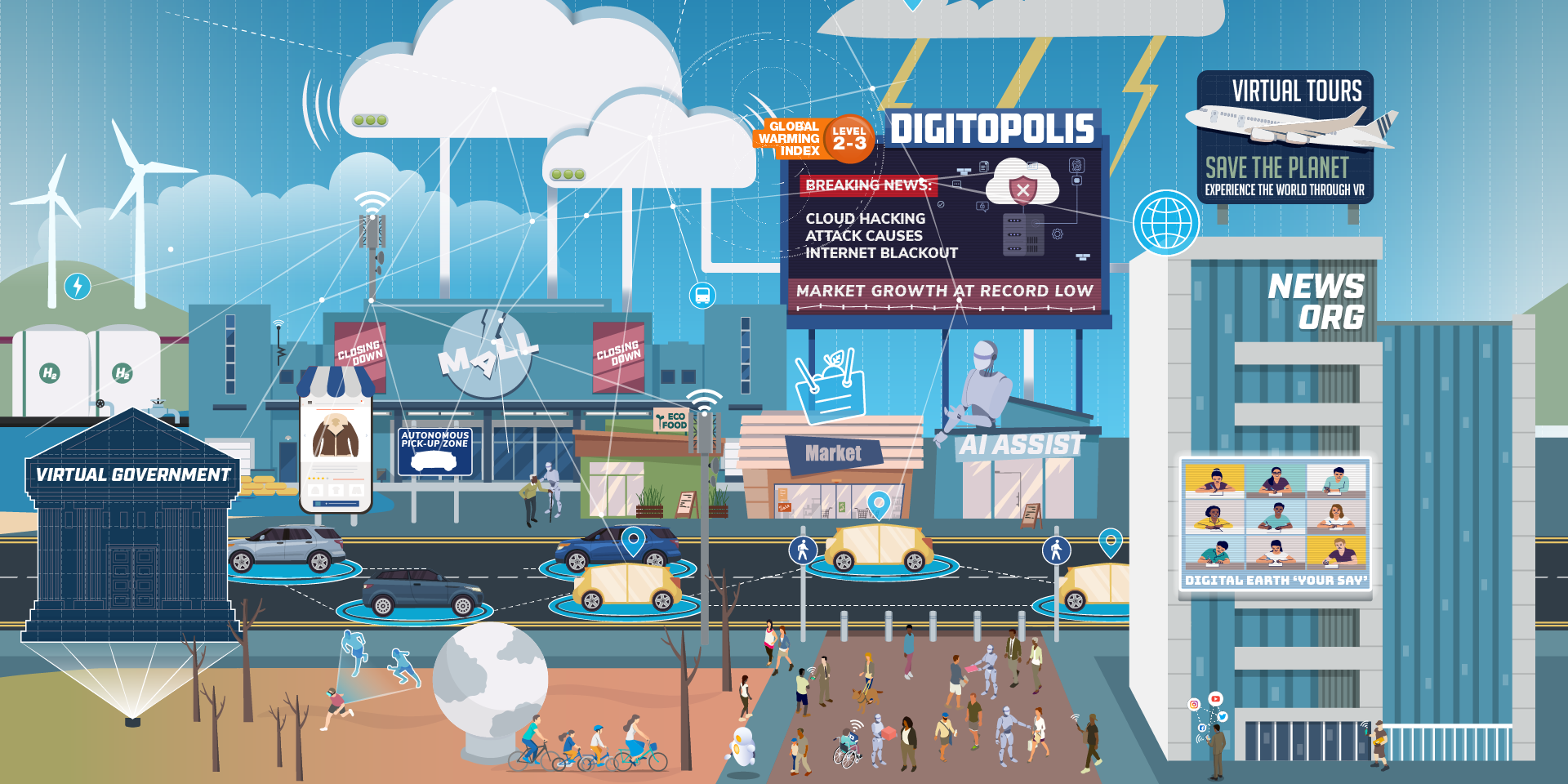 This element of plausibility is indeed critical to the success of scenario planning. It's exemplified by the fact that the upheavals the world is experiencing now were included as possible outcomes when Ricardo originally developed its scenarios in 2019.
Four benefits of scenario planning
"When a business environment is complex and dynamic, scenario planning enables better decisions from management," says Adrian Schaffer, Ricardo's President of Emerging Mobility.

"By involving stakeholders throughout the scenario planning process, decision-makers gain a greater understanding of the forces that shape their future."

Schaffer highlights four key reasons why all organisations should test their strategy using future scenarios:
Scenarios challenge business leaders to 'think the unthinkable': to expand their horizon of thinking and consider future possibilities without the restrictions of company forecasts and assumptions

Scenario planning allows an understanding and acceptance of uncertainty so businesses can build robust future strategies around these uncertainties

Scenarios also test the robustness of a company's business strategy, giving an indication of future performance

As a result, scenario planning can give confidence when making strategic decisions.
Ricardo's deep strategic expertise equips business leaders to navigate the complexities of the future. Our world-class technical design, engineering and automotive experience supports planning for implementation.

To help achieve both these aims, Ricardo's experts have created four scenarios from the perspective of the world in 2035.
Introducing Digitopolis
"In the 'Digitopolis' scenario, if you're not part of the digital revolution you're not part of anything," Johnson explains, "This is a comparatively stable world with abundant digital resources following ground-breaking developments in cost-effective technologies during the 2020s.

"These advances, along with greater collaboration, have reduced overall energy consumption and helped to tackle the climate crisis. Incremental progress in the spread of renewables, the hydrogen economy and sustainable fuels have done likewise."

"We see a host of technical solutions in 'Digitopolis'," adds Schaffer, "Semiconductor and storage advances, quantum computing, a digital twin of the earth, digital sharing platforms, virtual infrastructure and digitally-enhanced manufacturing – all enabled by AI, data science and more powerful analytical capabilities. Online communities are the norm, with consumers preferring to interact with businesses through social media."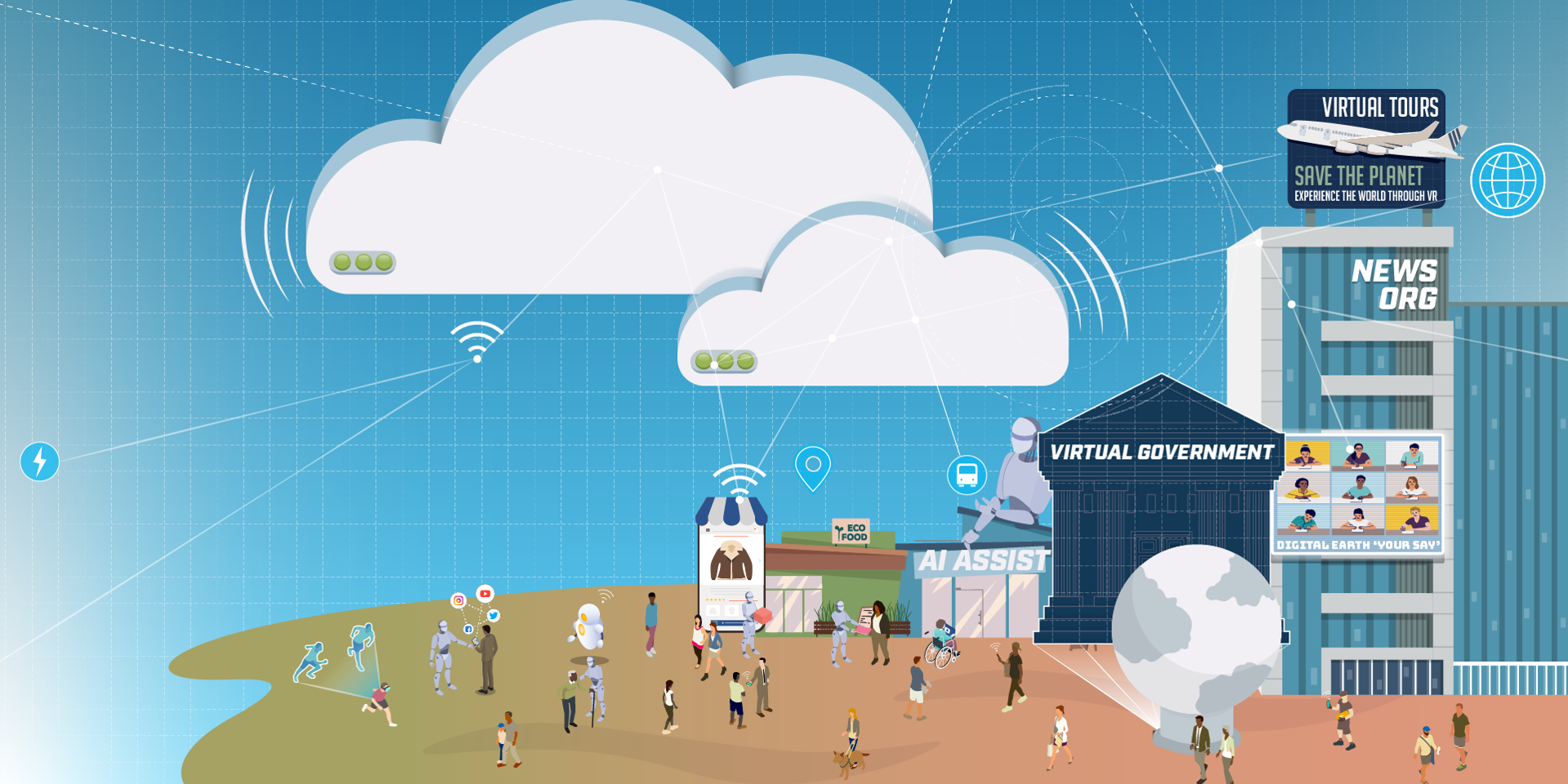 However, 'Digitopolis' is a world experiencing instability and a slowdown in GDP growth following a 'Cloud Crisis' – a hacking attack that caused a global internet blackout and led to widespread fake news and misinformation.

'Usership' has replaced 'ownership' after a rapid expansion of mobility as a service and other shared services. And people are also commuting and travelling less – indeed, excessive leisure travel is frowned on now the world can be explored using virtual reality.

Sound familiar? Some features of this scenario are now occurring. The real-world consequences of the Covid-19 pandemic include an unprecedented decline in air travel, an acceleration of internet usage and digital services, and a sluggish return to the office as working practices change across every industry.
How do you respond to uncertainty?
'Digitopolis' is one of four plausible alternative futures developed by Ricardo. The critical uncertainties in this scenario are the driving forces that have a major impact on your decision-making.

"We engage proactively with the client throughout all stages of the scenario planning process," says Johnson, "whether that's creating new scenarios for their specific decision focus or helping them understand the implications of our existing scenarios.

"Our aim is that the client should get buy-in across their business in terms of understanding and owning the scenarios and the outcomes."

If your strategy is robust against our scenarios, then it will very likely be robust against whatever the future actually brings.
Sign up to receive our insights
Click 'get in touch' to reveal the form and subscribe for more insights.