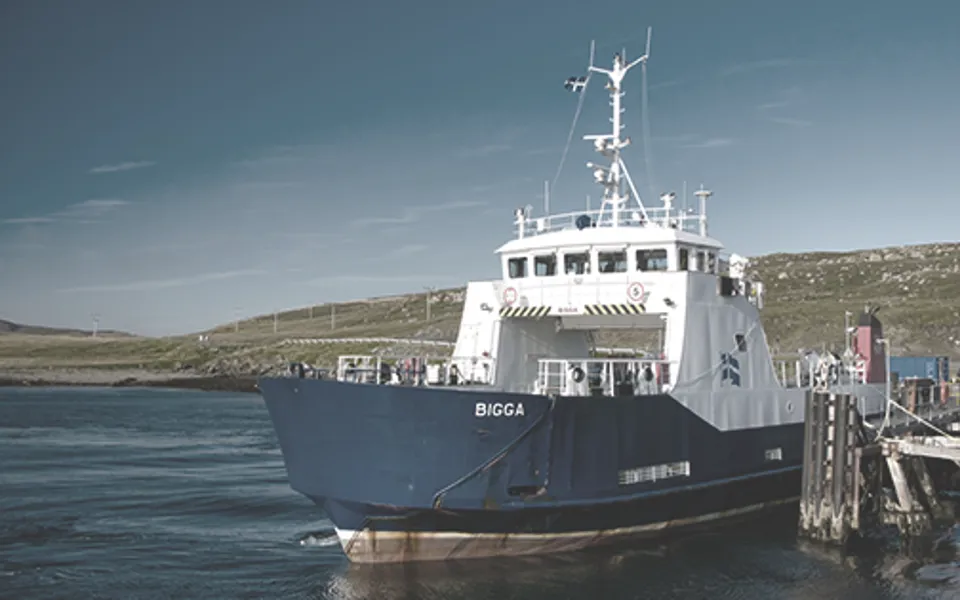 16 September 2021
Ricardo works with UK consortium to help Shetland Islands' maritime industry achieve net-zero
Ricardo has been announced as a key member of a £500,000 project to support the transition to zero-carbon fuels for the Shetland Islands' maritime industry has received support from the UK Government's Clean Maritime Demonstration Competition (CMDC).

The NEPTUNE project, funded by the Department for Transport and delivered in partnership with Innovate UK, will develop a desk-based decision modelling and support system (DEMOSS) tool that will help to analyse, scope and develop plans for supporting the transition.

It is being led by the University of Strathclyde in partnership with Ricardo, Babcock International and Shetland Islands Council and aligns with the archipelago's 2030 net-zero target.

For the project, Ricardo will be developing a 'digital twin' of representative marine vessels and the port energy infrastructure within the island energy system to facilitate testing of different scenarios, energy flows and emissions impacts for vessels from 'well to wake'. This 'digital twin' will help analyse, scope and develop plans supporting island maritime eco-system's transition to zero emission.

Researchers will determine which zero-carbon technologies the different vessels could switch to and input the twin models into a digital dashboard which will monitor the flow of renewable fuels from 'well to wake'. The Shetland Islands' maritime industry's 'well to wake' carbon dioxide emissions currently total around 300 kilotonnes per year.

The results of the study will help researchers to assess the impact of zero-carbon fuel supply in terms of storage space needed, the annual amount of renewable electricity required and the other factors, such as land and water, required to match the digital model.

James Mullineux Head of Digital at Ricardo, said: "Ricardo is a trusted engineering services provider, supporting the decarbonisation of the global transport and energy sectors. We are proud that our expertise in digital engineering, including digital twin, and hydrogen technology can reduce time, cost and risk for Shetland in achieving Net-Zero status.

The NEPTUNE Project aligns with Project ORION, set up in April 2020, which aims to help turn Shetland into an international clean energy hub under ambitious plans that will see major oil and gas fields become net zero by 2030.


Check out more of our sustainability work on island communities across the world →
Download
Ricardo works with UK consortium to help Shetland Islands' maritime industry achieve net-zero.
Got a question about this article? Contact us
Click 'get in touch' to reveal the form and fill it out to sign up for our insights.