Defense systems engineering
Experts in the integration of complex systems
Our expertise
Transitioning innovative technologies into fielded operational capabilities
We provide both product and technical service solutions to solve for complex integration challenges across various defense platforms. 
Technical service solutions
We address challenges customers face in the maturation and integration of complex systems for legacy and emerging mobility platforms. Our successful track record of rapidly deploying new capabilities to the US DoD uniquely positions us to lead efforts in developing, delivering, and implementing complex integrated systems solutions.
With our depth of knowledge in military system life cycle sustainment, combined with our digital engineering and software development capabilities, we integrate sustainment modernisation solutions across US DoD services and allied forces.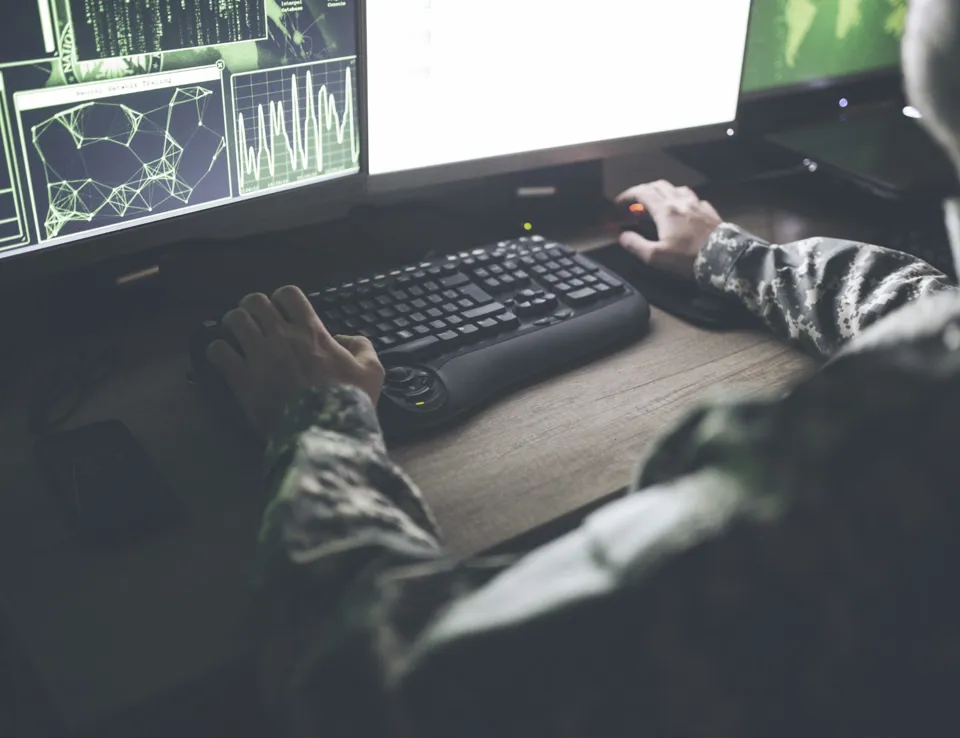 Our technical service solutions expertise
We are experts in the integration of complex systems and our disciplined execution of digital and software engineering processes are repeatable, scalable and proven to accelerate the transition of capabilities to the warfighter.
We offer a full suite of model based systems engineering, software engineering, life cycle logistics, and predictive logistics expertise that is enabling the DoD to achieve its objectives in tactical vehicle, combat vehicle, and watercraft modernisation initiatives. 
We offer integrated data collection, migration, storage, and visualisation solutions that enable improved situational awareness, predictive logistics, and advanced decision-making in mission-critical environments, where data security and integrity are critical to successful and resilient execution.
We provide a full range of life cycle logistics and integrated product support capabilities that include acquisition life cycle sustainment planning, provisioning interactive electronic technical manual (IETM) development and new equipment training (NET), total package fielding and predictive logistics implementation.
Solution products
We develop and deliver integrated products in response to identified client needs. We also develop complete integrated solutions as a lead systems integrator. 
Our military ground vehicle expertise, combined with our expertise in the integration of complex systems, uniquely positions us to lead the development and integration of new capability and safety solutions onto legacy vehicle platforms.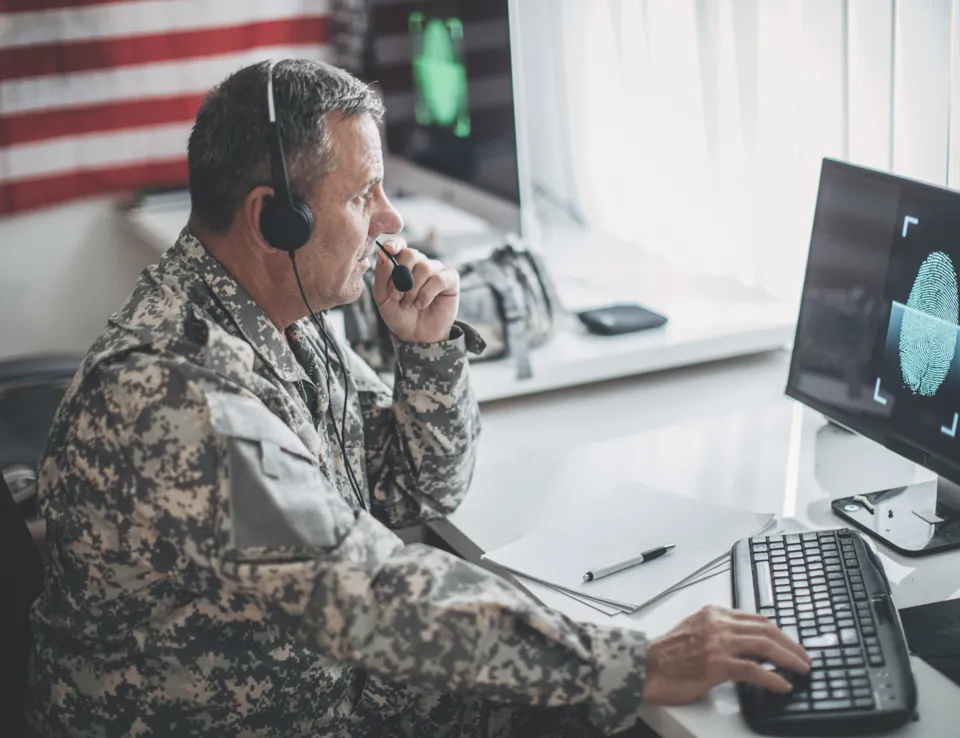 Solutions products expertise
Ricardo Defense applies our advanced capability maturity model integration (CMMI) level three software development life cycle (SDLC) and development security operations (DevSecOps) processes to create service-agnostic and platform-agnostic software solutions that are enabling US DoD multi-domain operations (MDO).  
We develop and deliver integrated, purpose-built solution products in response to our clients' problems, needs, and/or requirements.  Products including integrated ABS/ESC braking systems, dismounted wireless communication systems, and advanced auxiliary power units deliver advanced capabilities that are dramatically improving operational safety, cost efficiency, and mission success.
Field service solutions
We improve capabilities to support and sustain fielded systems throughout their life cycle to include life cycle sustainability analysis, electronic technical manual development, provisioning, and total package fielding (TPF) and new equipment training (NET).
Our military ground vehicle expertise, combined with our knowledge of military sustainment operations, uniquely positions us to lead the delivery of field support solutions for new capabilities and legacy vehicle platforms.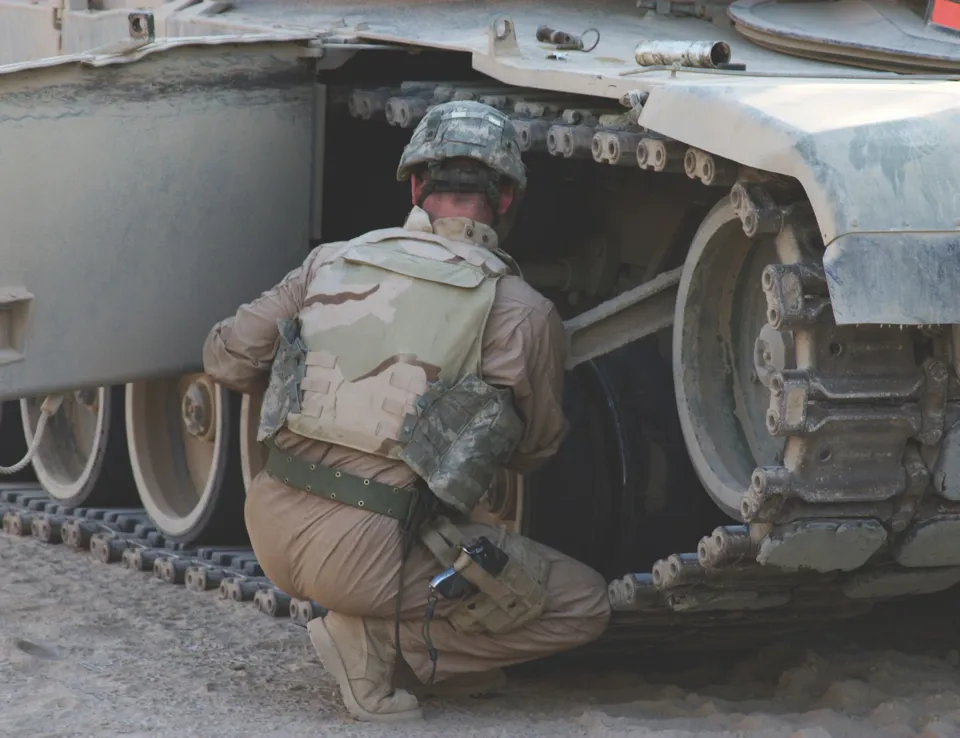 Field solutions services expertise
We have a dedicated team of certified field-based experts who are equipping, testing, sustaining, and upgrading US DoD platforms, including manned and unmanned ground vehicles, combat vehicles, and watercraft.  Our dependable field maintenance professionals work shoulder-to-shoulder with the warfighter to ensure that operational readiness objectives are achieved at all times.
Ricardo Defense provides US DoD-certified training instructors to ensure operators and maintainers of DoD systems are fully trained in the safe operation and sustainment of their equipment.  We apply a disciplined and rigorous approach to preparing and delivering both classroom and hands-on instruction that successfully achieves new equipment training and maintenance training objectives for the safe and effective operation of vehicle hardware and software systems.
Defense systems engineering
Markets
Defense systems engineering
Services
Get in touch
Get in touch with our team to discuss your defense systems engineering needs.