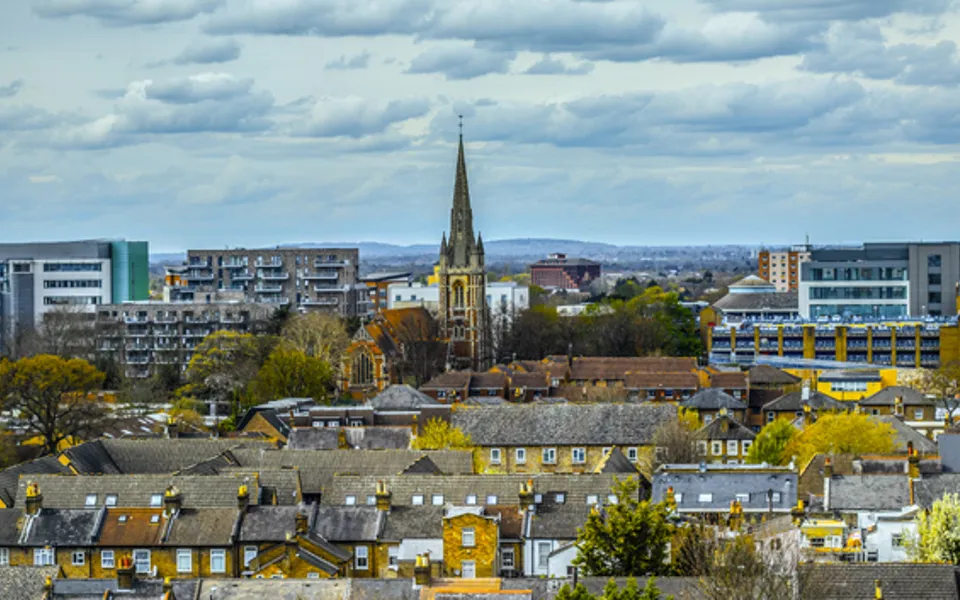 24 October 2019
Ricardo helps Slough assess the extent and causes of poor air quality close to schools
Experts from Ricardo are leading a project and providing crucial analytical insights to Slough Borough Council, using the latest smart sensor technology and automated monitoring to assess air quality in the vicinity of a number of schools.
Located in the Thames valley west of London, the borough of Slough currently has five air quality management areas (AQMAs), including some in the vicinity of primary and nursery schools. Following a successful funding application by Slough Borough Council to DEFRA, Ricardo will work on a project focusing on this issue, together with communications network and central management system provider Mayflower Smart Control, smart sensor specialist Vaisala, and installation contractor Volker Highways.
 
The project will evaluate the air quality in the vicinity of the schools and assess the use of this latest sensor technology against existing approaches using NO2 diffusion tubes, both in terms of accuracy and cost.  A particular focus for the monitoring will be the analysis of school drop-off and pick-up activities, and the impacts on NO2 and particulate pollution across these periods.
 
The installed system will comprise 10 Vaisala AQT420 analysers and 5 Vaisala AQT410 gaseous sensors, a Mayflower Zigbee Sensor Hub to provide energy for the sensors and ensure reliable communications between the sensors and internet through the company's lighting control network. Air quality data will be collected and analysed by Ricardo using our MODUS data management system throughout the project. Installation and commissioning of the system will commence in November 2019 with a report on the findings being provided to DEFRA and Slough Borough Council a year later in November 2020.
 
"Councils across the UK are focused on improving local level air quality and especially in protecting the most vulnerable members of the community. New technology combined with insightful analysis are critical to help understand and address these challenges," commented Ricardo air quality monitoring business manager, Paul Willis. "We are proud to be working with Mayflower Smart Control, Vaisala and Slough Borough Council to deliver this important work evaluating air quality close to the Borough's schools."
 
Initial work on the project will be presented in a technical paper at the Highways Electrical Association annual conference and exhibition on Thursday 31 October at Celtic Manor Resort and Hotel, Newport, Wales.
 
The Slough project builds on Ricardo's air quality expertise in supporting air quality monitoring, measurement and analysis across the UK, from quality assurance of national monitoring networks through to air quality website reporting for Defra and local authorities.
Download
Ricardo helps Slough assess the extent and causes off poor air quality close to schools.