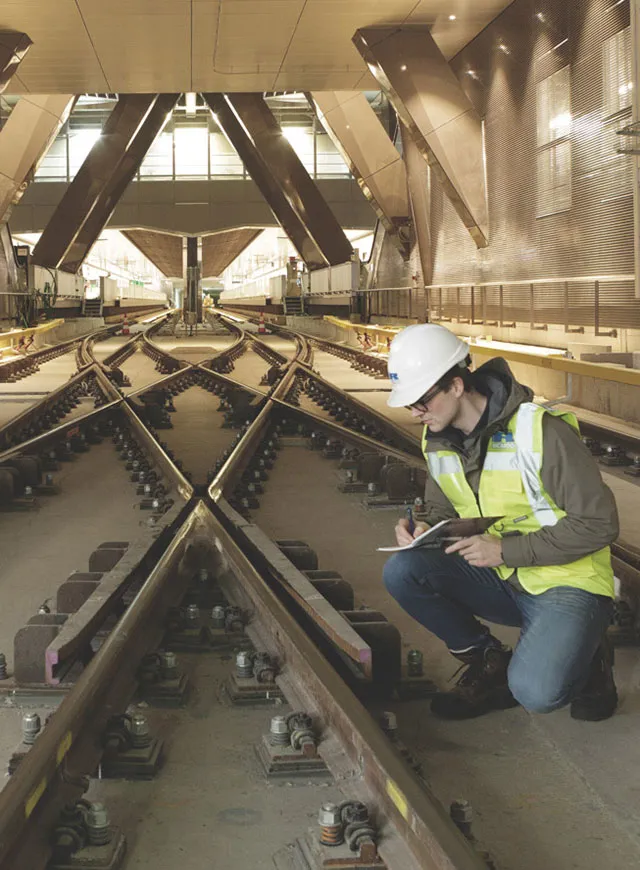 Amsterdam Metro
Amsterdam's North-South metro - which operates as 'Line 52' - provides an 11km link from Amsterdam Zuid (South) interchange to the central district and continues on to the city's northern reaches across the River IJ.
The route's opening in 2018 followed a decade of planning, design, construction and testing.
Challenge
After joining the project in 2009 we provided technical support throughout its development, from infrastructure and traction power supply through to the replacement of aspects of the metro vehicles' safety systems with automatic train control (specifically, communications-based train control (CBTC)).
Approach
Our teams played a key role in the route's adoption of CBTC, with responsibilities spanning from the development of the specifications for the new automatic system through to tender evaluation, inspection and, ultimately, the implementation of CBTC in the vehicles.
We also advised in the design and inspection related to the implementation of CBTC into the existing vehicle fleet that were transfering to the new line, as well as providing expertise regarding verification and validation activities, and the standard tests of reliability, availability, maintainability and safety (RAMS).
Results
We also provided technical contract management of the traction power supply dossiers, including reviews of the design documentation, advising the city authorities on any deviations, supervising factory-based tests and inspecting the traction power supply installations.
The opening of the North-South Line extended Amsterdam's metro to a five-line network of approximately 80km.
Since the route's opening early discussions have already taken place about a southern extension of the line to Amsterdam Airport Schiphol and the town of Hoofddorp.