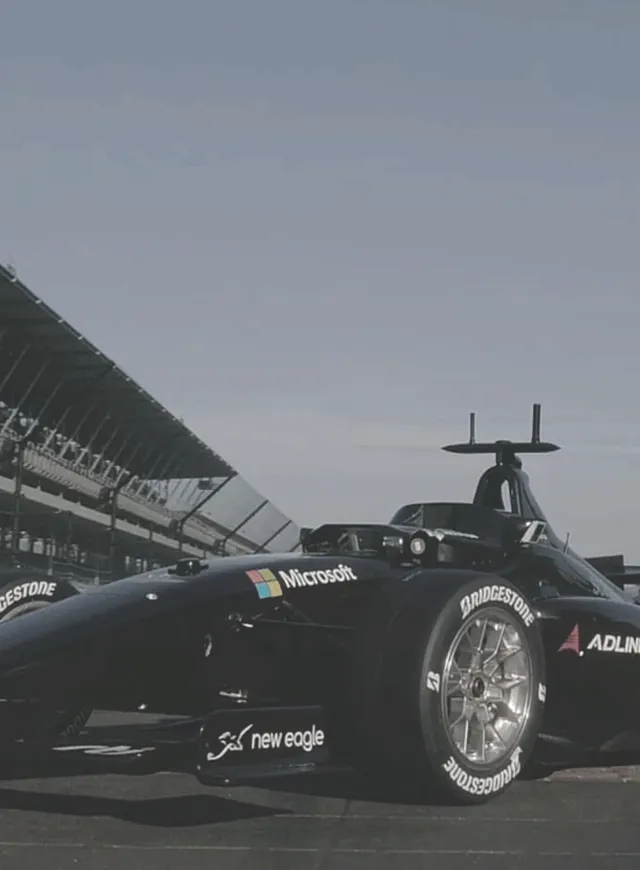 Bespoke transmissions for autonomous race series
Building on the longstanding relationship with Dallara, Ricardo was selected to supply the bespoke transmissions for the Dallara AV-21 race cars which raced at the Indianapolis Motor Speedway on 23 October 2021. The transmissions were designed and manufactured by the specialist engineers and niche manufacturing team at Ricardo's Midlands Technical Centre in Leamington Spa.
Challenge
Dallara AV-21 race cars required bespoke design, manufacture and assembly of transmissions for use in the inaugural Indy Autonomous Challenge.
Approach
Ricardo has a long-standing partnership with Dallara and has been supplying transmission systems to its race cars since 2002.
The Indy Autonomous Challenge sought to increase public awareness of the transformational impact that automation can have on society, particularly improving road safety, and reducing vehicular energy consumption to help reduce climate change.
It aims bring together public, private and academic institutions to challenge university students around the world to imagine, invent and prove a new generation of automated vehicle software and inspire the next generation of STEM-talent. Participants will be challenged to programme a Dallara AV-21 racecar to out-race and out-manoeuvre fellow innovators in a race at the world-famous Indianapolis race track for the chance of winning prize money of US$1 million.
Ricardo's experts designed, manufactured and assembled the innovative transmission systems at the company's Midlands Technical Centre in Leamington Spa, UK. The modular nature of the assembly allows differing final drive, ratio sets, shift mechanisms, reverse gear train and differential specifications to be configured. The gearbox used in the Indy Autonomous Challenge has a unique configuration of many race-proven components, with a unique clutch shaft to suit the new engine.
Results
Basing the Indy Autonomous Challenge gearbox on a range of existing parts gives confidence that it will perform faultlessly in an application that is pushing boundaries in other areas. In this spec series, where all vehicles are physically the same and use the same transmission the priority is driveability and reliability.
Got a question about this case study? Contact us
Click below to reveal the enquiry form and get in touch with our expert team about your requirements.