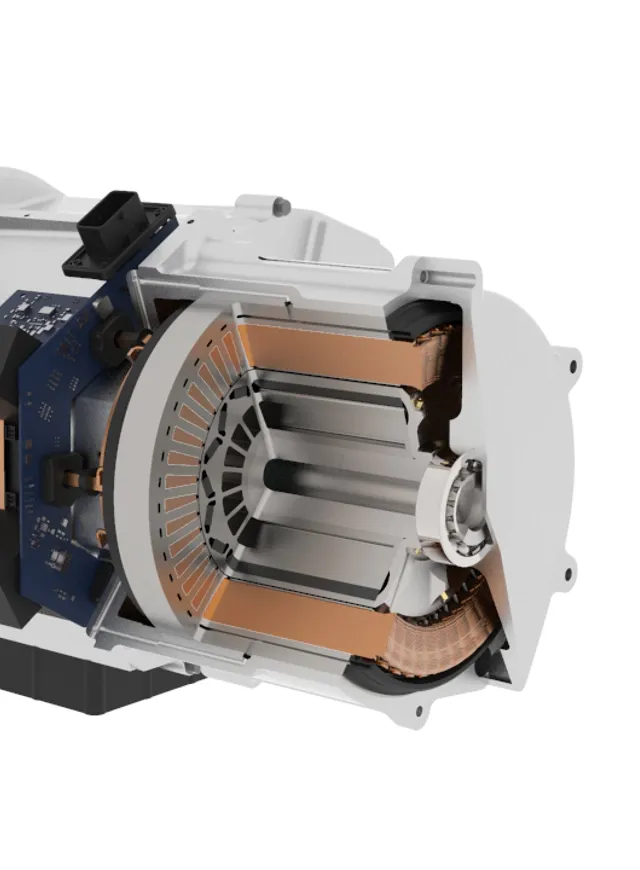 Disruptive oil cooling for drives & emachines
Using innovative oil cooling for electric motors and power electronics, to achieve up to 20% improvement in performance compared with current leading-edge products.
The DiODE (Disruptive Oil cooling for Drives and eMachines) project targeted 20% performance improvement over the baseline 3 speed EDU whilst maintaining all other attributes. It is focused on advanced oil cooling solutions; investigating the effects of oil jet cooling for both the eMachine and power electronics to enable enhanced performance.

Challenge
Ricardo was awarded funding from the Office of Low Emissions Vehicles (OLEV) – through a partnership with Innovate UK – to investigate the use innovative advanced thermal management methods to improve the performance and efficiency of the electric motors and power electronics used in electric and hybrid vehicles.
The project aligned with the UK Government's aim of reducing greenhouse gas emissions by increasing electrification across a range of transport sectors.
The focus of Ricardo's work in the project was the development of an electric motor concept with the aim of achieving a 15-20 percent improvement in performance compared with that of current state of the art products.
Approach
Using our Model Based Development advanced thermal and electromagnetic digital design and analysis tools, the company's engineers developed the concept and then assessed it in a relevant automotive environment, over both legislative and real-world driving cycles.
Discretisation of the eMachine axially and circumferentially in 1D thermal analysis enabled rapid simulation of cooling options which was validated against industry standard 3D simulation tools.
Electromagnetic Impact of adding coolant channels in different parts of the eMachine were assessed versus the advantage on thermal performance.
The Ricardo team also distributed the power modules in the inverter to evaluate novel disruptive cooling techniques. The direct oil cooled design for both eMachine and inverter were the perfect showground for the highly flexible, multi-disciplinary toolchain.
The DC link capacitor was separated and spread round the transmission casing. Leading to the close integration of eMachine and inverter; enabling minimal distribution losses and optimal packaging.
During the project, the design and analysis tools were evolved and updated reducing development time of motors and drives by 20% to 30%. Providing a tangible benefit to vehicle manufacturers: enabling them to bring their products to market sooner and at lower cost.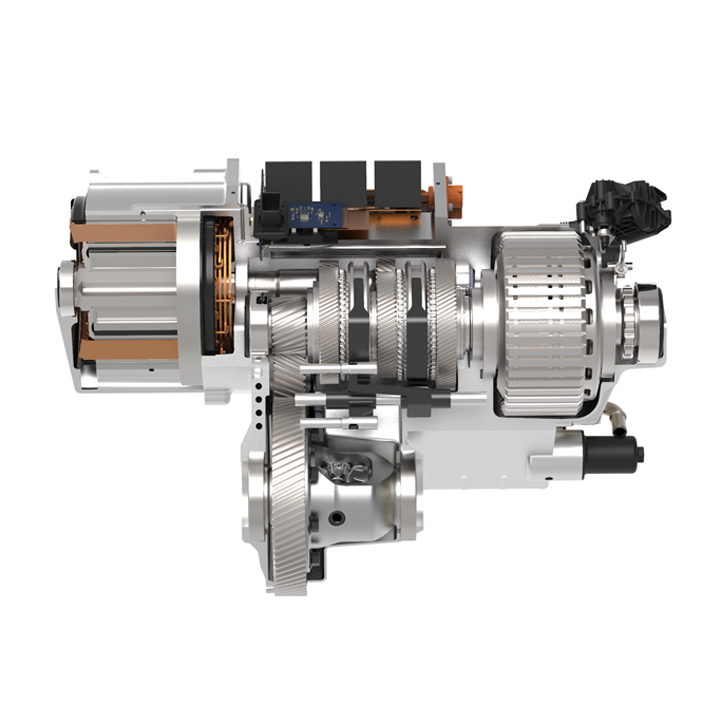 Results
Our work on this project means Ricardo can assess a wider range of cooling options at the early stages of development and having confidence that the results can be trusted in the later phases. Therefore, accelerating the time to market for a customer's product.
Key achievements from the project can be highlighted as follows:
·         20% performance improvement achieved, as well as:
a.     Mass reduction of 8% over baseline
b.     Volume reduction of 8% over baseline
c.     Cost reduction of 13% over baseline
·         Different cooling methods evaluated in a Pugh matrix analysis
·         Validated toolchain for selecting "best" solution
·         Up to 0.4% WLTP efficiency improvement due to reduced losses and reduced EDU mass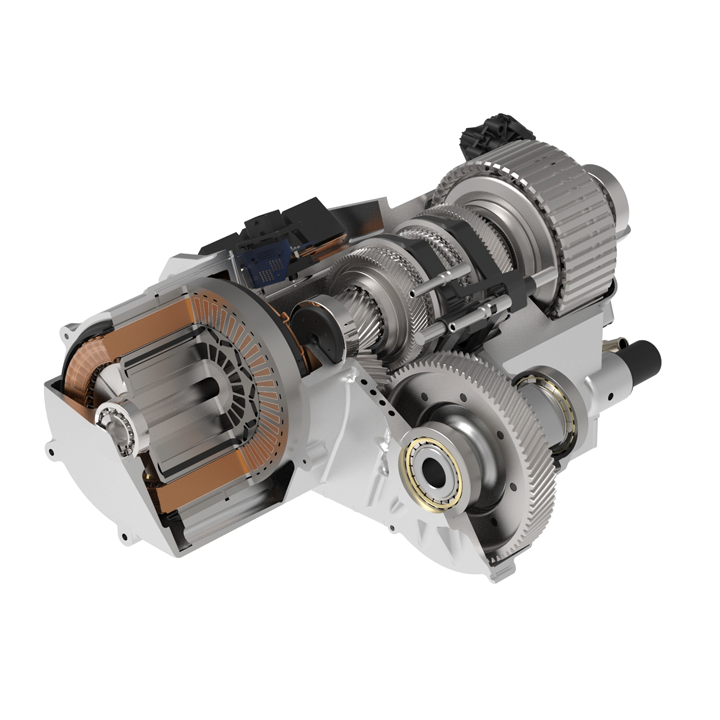 Development of a high power density multi stack fuel cell system for passenger ships
Read case study
Next gen opposed-piston gasoline compression ignition engine
Read case study
Contact us for more information about this case study
Click 'get in touch' to reveal the enquiry form and get in touch about this case study.