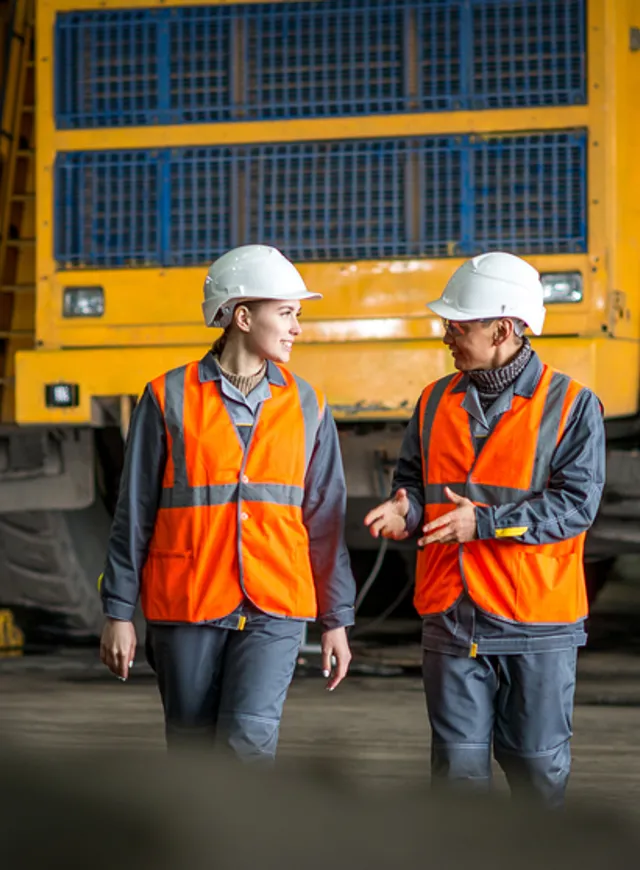 Achieving net zero in the mining and resources sector

Ricardo provided technical and strategic support to Ferrexpo to help them develop science-based pathways to achieving net-zero carbon emissions in the highly energy intensive mining sector.

Ferrexpo produces a high-grade iron ore pellets, which is a form of iron ore that helps to lower carbon emissions in the steel value chain. They have already reduced their carbon footprint by over 20% since 2019 and are in the process of positioning themselves as a supplier to the green steel sector.

Steel is an integral metal to our economy and society, with the majority of construction projects and many key manufactured products relying heavily on it. To support the transition to a low carbon economy, the world needs more green steel produced using less energy.

Needing help in developing an ambitious and implementable decarbonisation roadmap to support their aim to be net zero by 2050, they reached out to Ricardo in July 2021 and Ricardo provided technical and strategic support to develop science-based pathways to achieving net-zero carbon emissions by:
Reporting and understanding how Ferrexpo's emissions will change over the next three decades

Investigating routes to net zero by 2050

Identifying measures to achieve net zero by 2050
Ricardo delivered market and policy assessments, a climate scenario analysis and conducted life cycle assessments to inform their net zero pathway. We included a review of mitigation options based on existing and future technologies relevant to Ferrexpo's business model.

Lucio Genovese, Non-executive Chair of the Ferrexpo Board stated: "We recognise the importance of climate change, and in October 2021, we announced our inaugural carbon targets, effectively moving to align ourselves to our peer group. To further develop this position, we announced our collaboration with climate change specialist consultancy Ricardo to model and develop a bespoke decarbonisation pathway for Ferrexpo and the role of iron ore pellets in a low carbon economy."



Two pathways to decarbonisation
Focusing on mining and freight, Ricardo's experts developed two possible pathways to identify different decarbonisation measures Ferrexpo could implement to reach net zero:
Pathway A is a continuation of the direction that Ferrexpo is currently exploring for achieving net zero, including the electrification of the haul truck fleet and the use of hydrogen in their pelletiser.
Pathway B explores the use of in-pit crushing and conveying to replace haul trucks where possible. This pathway also explores increasing the use of biofuels in the pelletiser through modifications to the pelletiser technology used.
Implementing the strategy
Ferrexpo is benefitting from Ricardo's comprehensive, evidence-based approach to decarbonisation options identification which are realistic and achievable. Going forward Ferrexpo and Ricardo will work closely together to implement the net zero strategy.

Ferrexpo are looking to plan out their next steps with Ricardo as their strategic partner. These include developing an implementation plan, conducting feasibility studies, talking supply chain (Scope 3) emissions and addressing offsetting and residual emissions.

Related pages:
Net zero pathways
Get in touch
Get in touch to see how we can support you on your sustainability journey.