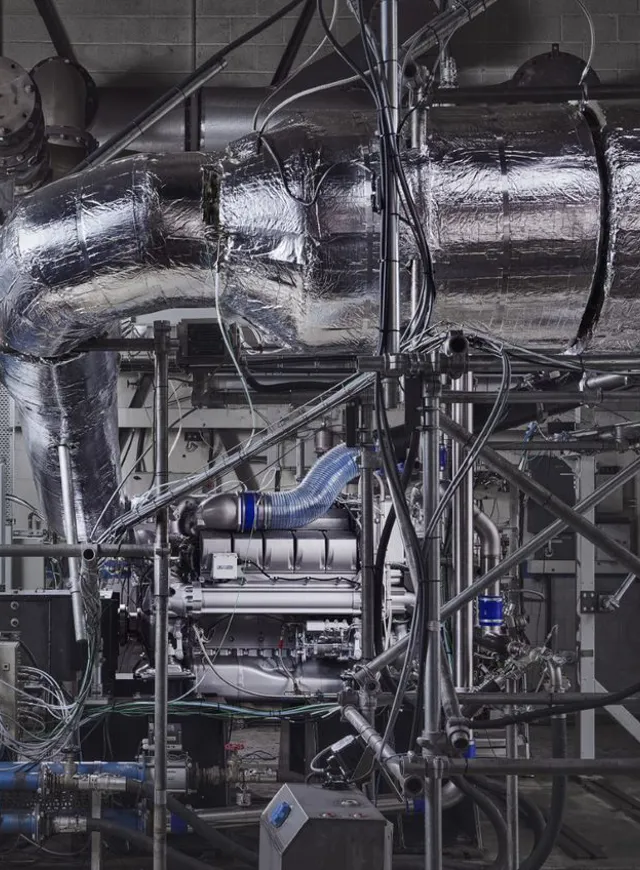 Methanol engine market and technology study
Ricardo assessed the market and technologies for methanol internal combustion engines for marine propulsion applications.
Challenge
Alternative fuels present multiple pathways for the decarbonisation, with methanol showing a promising role as a future fuel in the marine segment. Ricardo was commissioned to assess the methanol propulsion market and technology, to allow the client to strategise their approach for product conversion, enabling methanol propulsion.
Approach
A literature survey on the market drivers for methanol as a marine fuel in internal combustion engines​. The study enabled an understanding of the external market, including legislated requirements and rules set by classification societies on methanol and the competitor tech trends and announced targets for methanol new build and engine retrofit packages.
An assessment of selected competitors including market activity, announced plans and technology relevant to the use of methanol.
A high-level comparison of methanol combustion engine approaches and an outline of the technical challenges for each approach. Combustion approaches (CI, SI, HCCI etc) for single fuel and dual fuel applications, covered the implications on efficiency, durability, practicality and cost effectiveness.
A review of methanol injector suppliers selected by the client, providing insight on capability & suitability for the client's requirements.
Solution
The detailed report delivered to the customer enables a pathway to future-proof and convert current engine portfolio to operate on future fuels such as methanol.
The report enabled a detailed understanding of the current and projected landscape of methanol fuel for marine propulsion applications, allowing the client to strategise and differentiate their approach.
This was supported by detailed Q&A throughout the project delivery.
Development of a high power density multi stack fuel cell system for passenger ships
Read case study
Next gen opposed-piston gasoline compression ignition engine
Read case study