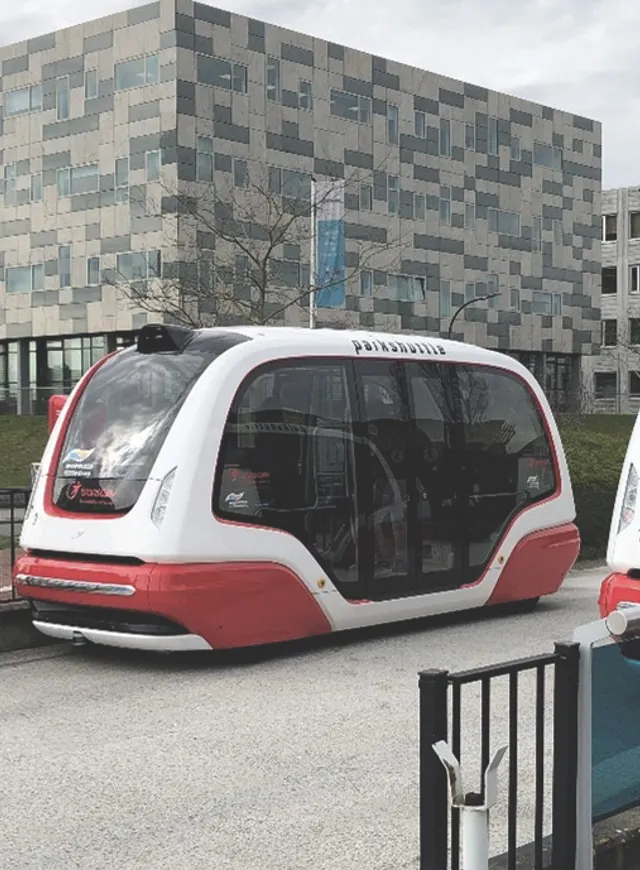 Rotterdam Rivium ParkShuttle
Challenge
Ricardo provided Independent Safety Assessor (ISA) services for a fully automatic driverless shuttle system that operates between Rotterdam's Rivium business park and Kralingse Zoom subway station.
Supplied by 2getthere, part of the ZF Company, the ParkShuttle system was initially piloted between 1999 and 2001 before the route was extended and its capacity increased in 2006, along with a new fleet of shuttles.
Services are operated by Connexxion, a subsidiary of Transdev Netherlands, and call at three stops along a segregated route, separate from regular traffic. During peak commuter periods, the service can support a shuttle every three minutes.
Coinciding with the extension of Connexxion's concession in 2018, it was announced that a new, third generation of shuttles, GRT (Group Rapid Transport), would be introduced, along with a new supervisor control system and other wayside and communication infrastructure.
To ensure all safety expectations would be fully upheld as the new vehicles were introduced, Ricardo Certification was appointed as the Independent Safety Assessor (ISA) to conduct independent reviews of the safety case and underlying documents.  
Approach
The core assessment work involved a combination of document assessment and inspection activities, all of which were conducted under Ricardo Certification's strict procedures.
Using the international automotive standard ISO26262:2018 as the frame of reference, the Assessment Criteria was set out based on a preliminary risk assessment as well as applying experience gathered from previous similar projects. The subsequent assessment activities were then focused on the following elements:
Safety requirements
Hazard identification and risk assessments
Design and implementation of safety functions, including detailed safety analyses
Verification & Validation (V&V) of safety requirements and safety functions
Safety cases and safety arguments that demonstrate that the safety requirements for the system and its application are met
On-site inspections were carried out at the supplier premises, the test location and the Parkshuttle track
Results
The assessment process resulted in 22 Assessment Records and a set of observations from our experts.
The client's project teams then took the opportunity to respond to the findings, all of which were satisfactorily closed.
On condition that the ParkShuttle system would continue to be systematically monitored and maintained by the operator and the supplier, we were able to conclude we had no objection to the start of commercial operations for the third generation of vehicles.
The system now carries up to 1,850 passengers per day in a safe and highly-professional operation, without any driver nor any other personnel onboard. This is testament to the ground-breaking advancements in automated transportation technology and the unwavering commitment to safety and excellence demonstrated by all parties involved.