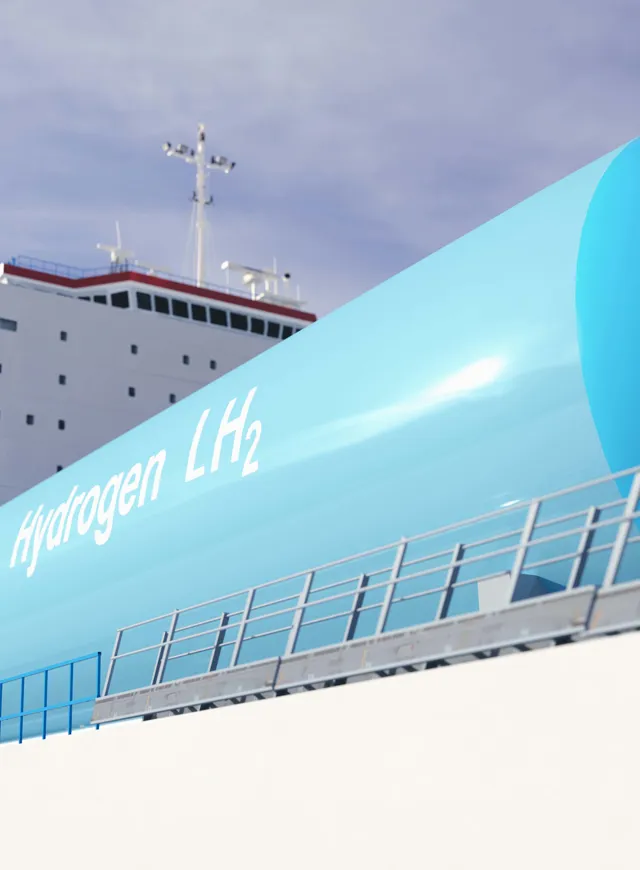 Development of a high power density multi stack fuel cell system for passenger ships
Challenge
Ricardo is working with the sustainable HYdrogen powered Shipping consortium ('sHYpS') to design and develop hydrogen fuel cell propulsion technologies to power the next generation of zero emissions passenger ships.  

Approach
Experts in hydrogen technology and integration, Ricardo is leading the specification, design, build and test of a 375kW fuel cell module and the design of a 40-foot containerised multi-MW power plant that combines the outputs of several fuel cell modules. The containerised solution is intended to be installed on board passenger ships.
Ricardo will be engaging with consortium member Lloyd's Register to initiate the classification process for the system in line with classification rules that are currently being developed. Testing of the first module will take place in Ricardo's new 400kW hydrogen fuel cell test chamber.
Solution
Ricardo's expertise in developing bespoke, optimised, high power, multi-stack fuel cell systems delivers significantly enhanced power density by volume and mass. This has been a particular focus, given the space constraints of a passenger ship. It also provides an opportunity to improve system efficiency and reduce system complexity and cost through increased integration and reduction in component count. 
Next gen opposed-piston gasoline compression ignition engine
Read case study