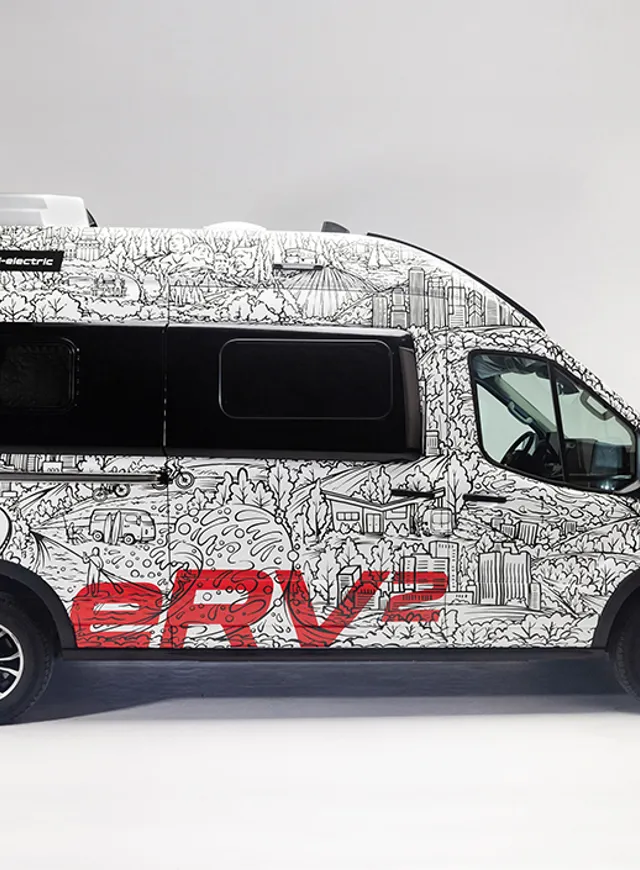 Development of an all-electric, zero emissions RV
Challenge
Winnebago Industries is a leading North American manufacturer of outdoor lifestyle products that offers refreshing quality, unparalleled customer care and experience-driven innovation through its family of brands. The company were looking for support to develop and launch its first all-electric, zero emissions RV, called the Winnebago eRV2.

Approach
Winnebago chose Ricardo due to its proven track record in diverse product development cycles, launch management and expertise in electric vehicle integration. 
The team were responsible for managing the programme delivery of the project through from clean sheet design to vehicle launch, in a specific one-year timeframe. This included project management support in engineering, manufacturing, quality, procurement and supply chain management. 
Additionally, and drawing on the team's expertise in automotive electrical system development, Ricardo supported Winnebago with the integration of an advanced 48v electrical system, including electrical engineering architecture and wire harness. This project combined insights and project management by Ricardo's strategic consulting team, with its engineering expertise in the A&I team to ensure a successful delivery.
Solution
Ricardo's support has enabled Winnebago to create a vehicle that will help the business to benefit from the projected growth of the global recreational vehicle market size and demand for eco-friendly outdoor recreation across North America. The company has benefitted from Ricardo's expertise, providing expert insights, program management experience and engineering capabilities to achieve prototype build.
Development of a high power density multi stack fuel cell system for passenger ships
Read case study
Next gen opposed-piston gasoline compression ignition engine
Read case study
Contact us
Click the button below to get in touch with our expert team for more information.