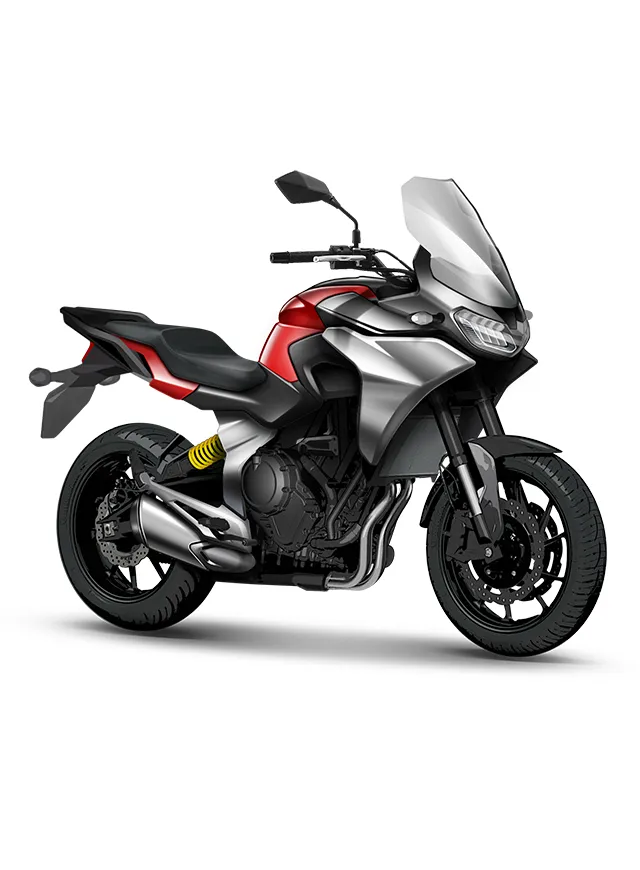 650cc Motorcycle Vehicle Support
Challenge
Zonsen decided to develop a new touring bike around the 650cc Engine acquired by Norton​
A completely new brand CYCLONE was specifically created as premium brand for this model and for future high-end ones​
Zonsen asked Ricardo to develop the new chassis on the basis of a platform concept layout to equip twin engines
Approach
Ricardo developed a new chassis layout from a blank sheet including concept phase for innovative solutions. 
Styling definition was carried out through many different sketches and then a 3D rendering and virtual reality tool was used for style approval. 
A 1:1 scale mock-up was created and concept verification undertaken through running mule vehicles. Ricardo defined the layout of the vehicle including - engine, chassis, body, E/E and accessory and used CAE analysis for structural chassis parts. 
Ricardo managed the prototype vehicle development including pre-series vehicle testing enabling vehicle dynamics and performance set-up.
Lastly Zonsen's factory in China received support for industrialization, SOP, and vehicle dynamics and performance set-up.
Results
Reduced time to market: SOP in about 18 months from clean sheet​.
Client satisfaction: special mention to Ricardo included as added value in Zonsen's promotional video of the Cyclone 650​.
Bike well received by the customers since the first presentation of the mockup at the Chongqing expo 2020​.
Long-standing relationship: Ricardo recently confirmed as partner of Zonsen.