What is ERTMS?
The European Railway Traffic Management System (ERTMS) is a mix of on-board technology and mobile communications that helps bring a unified signalling and control system throughout Europe.
ERTMS is not unique to Europe: Almost half of all investment in ERTMS to date has been in countries such as China, South Korea, Saudi Arabia and Turkey.
Benefits of ERTMS
By introducing a common technical standard for traffic control, Europe's railways will be taking a significant step towards a truly seamless network.
As well as bringing interoperability between networks - in other words, making the EU's different technical systems work together – the adoption of common standards will promote cross-border services, increase competition and reduce bottlenecks.

ERTMS will also spell the end for lineside signalling systems. Instead, drivers will use on-board signalling equipment (referred to as the European Train Control System or ETCS) that receives information direct from regional control centres.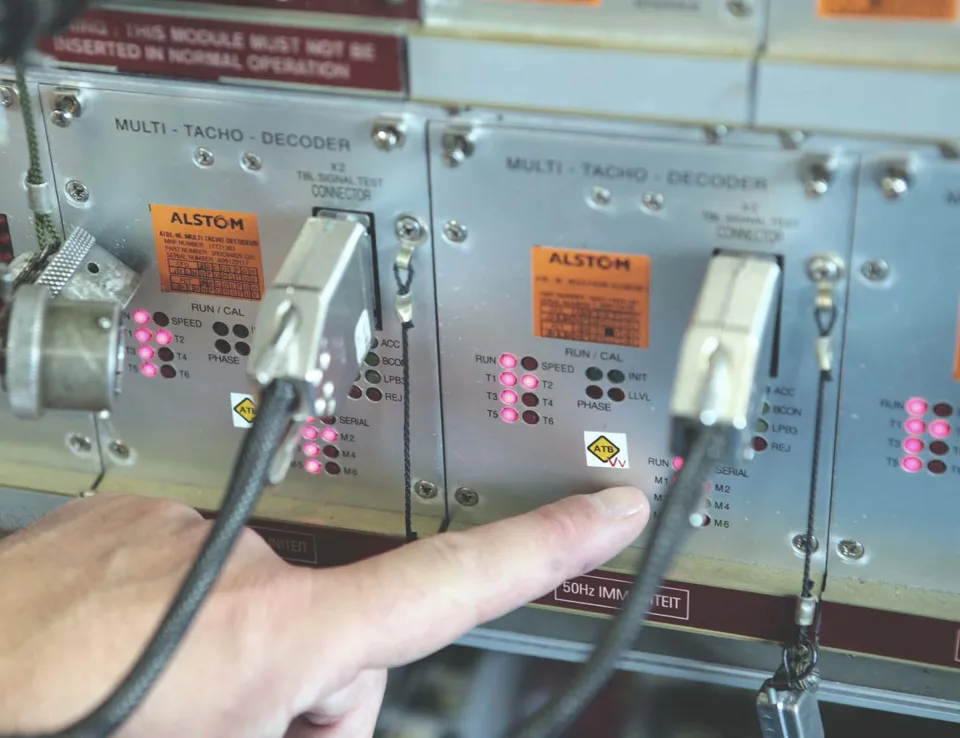 Background
Ever since Europe began building railways in the nineteenth century, they were typically planned, constructed and operated as national assets by each individual country.

The legacy of this parochial approach was a patchwork of differing technologies and operating rules from one country to the next.  Today, there are more than 20 different mainline signalling systems in use across the EU, each requiring bespoke components, certification and driver competences.

The complexity of so many incompatible systems and governing authorities in relatively close proximity has been a primary reason why cross-border rail travel in Europe has failed to reach anywhere near its full potential (consider that a train travelling from Amsterdam to London must cross ten system 'boundaries').
Our timeline
Decades of global ERTMS and ETCS experience
Ricardo has a long history of working on and bringing ERTMS projects into use. The timeline below details some of the projects we have delivered across the globe. 
Project
Date

K-ERTMS System Assurance, RAM support for KORAIL

2001

Early stage monitoring of ERTMS and specific transmission modules onboard Dutch passenger fleets

2004

Authorisation of Railion DE6400 freight locomotive for ERTMS operation on the Betuweroute

2004

Thalys High speed ETCS retrofit for HSL-Zuid

2005

Driver Task Analysis and operational specification for Cambrian Line ERTMS Early Deployment Scheme

2006

Notified Body and Independent Safety Assessor for the migration of Denmark's national railway to ERTMS Level 2

2008

ETCS Level 1 ATP software validation for CRSCD

2008

Systems integration support for Thameslink deployment

2009

Safety strategy for UK Great Western signalling upgrades in preparation for ETCS overlay

2009

Engineered fitment of ERTMS equipment to Class 66 locomotive for Mitsui Capital Rail Europe

2012

Certification of Korea Train Control System (K-ETCS)

2012

Safety strategy for Network Rail for the Great Western route signalling upgrade

2013

Notified Body for Euro Freight Corridor 'C' ETCS implementation

2013

Monitored the performance of the ERTMS operated ICE3M fleet on the Dutch network

2014

Managed ETCS test programme for authorisation of Siemens Velaro Eurostar e320

2015

TRAXX locomotive onboard software test programme

2017

Notified Body and Independent Safety Assessor for CRSCD's ETCS-300TZ on-board product

2017

Notified Body and Independent Safety Assessor for CRSCD's Eurobalise and LEU

2017

Thales' chosen partner for the UK's Class 43 retrofit

2018

Completion of Thameslink ETCS signalling upgrade including ATO

2018

Notified Body and Independent Safety Assessor for CRSCD's ETCS Level 2 RBC-TZ Radio Block Centre V2.0.0

2019

Independent Safety Assessor Queensland ERTMS migration

2020

Notified Body and Independent Safety Assessor for CRSCD's ETCS-400T on-board product

2020

Notified Body and Independent Safety Assessor for Hitachi's ETCS F-OPE on-board product

2021

Certification of Rhine-Alpine corridor ETCS for DB Netz (ISA & AsBo).

2021

Notified Body for CRSCD's KMC

2021

Notified Body and Assessment Body for CRSCD's ETCS Level 2 RBC-TZ Radio Block Centre V2.1.0

2021

Siemens East Coast Mainline ETCS  L2 project (AsBo / ApBo)
2021

ERTMS enables
Providing continuous communication-based data direct to in-service traffic, ERTMS can:
Increase capacity on existing lines: By reducing the headway between trains
Support higher speeds: ERTMS allows for a maximum speed up to 500 km/h
Improve safety and service reliability: Increasing rail's competitiveness in passenger and freight transportation markets.
Reduce maintenance costs: With ERTMS level 2, trackside signalling is not required, reducing maintenance costs and service disruption.
Simplify the approval process: With a proven, harmonised system, product development and manufacture becomes less complicated with suppliers able to bid for any opportunity.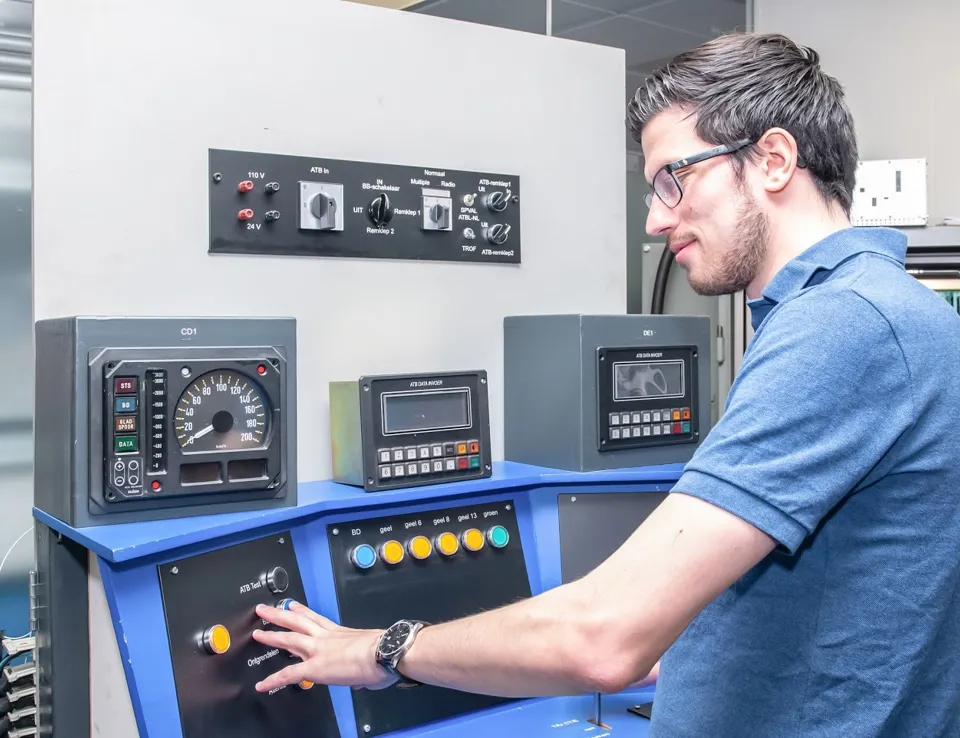 Certification of ETCS for Rhine – Alpine Corridor
The Rhine-Alpine Corridor is one of Europe's busiest freight routes, connecting the North Sea ports of Belgium and the Netherlands with the Mediterranean port of Genoa.
As one of nine defined Rail Freight Corridors across member states, it also has strategic importance in the EU's long-term goal to reduce road traffic by encouraging a 'shift to rail'.
To support higher capacity on this route and remove bottlenecks, the management board has committed to the deployment of ERTMS on the full length of the corridor.
In 2021 Ricardo was appointed by DB Netz AG, Germany's national railway infrastructure manager, to provide Technical Specifications for Interoperability (TSI) certification alongside Independent Safety Assessment (ISA) and Assessment Body (AsBo) safety assessment services for the German sections of the Rhine – Alpine Corridor.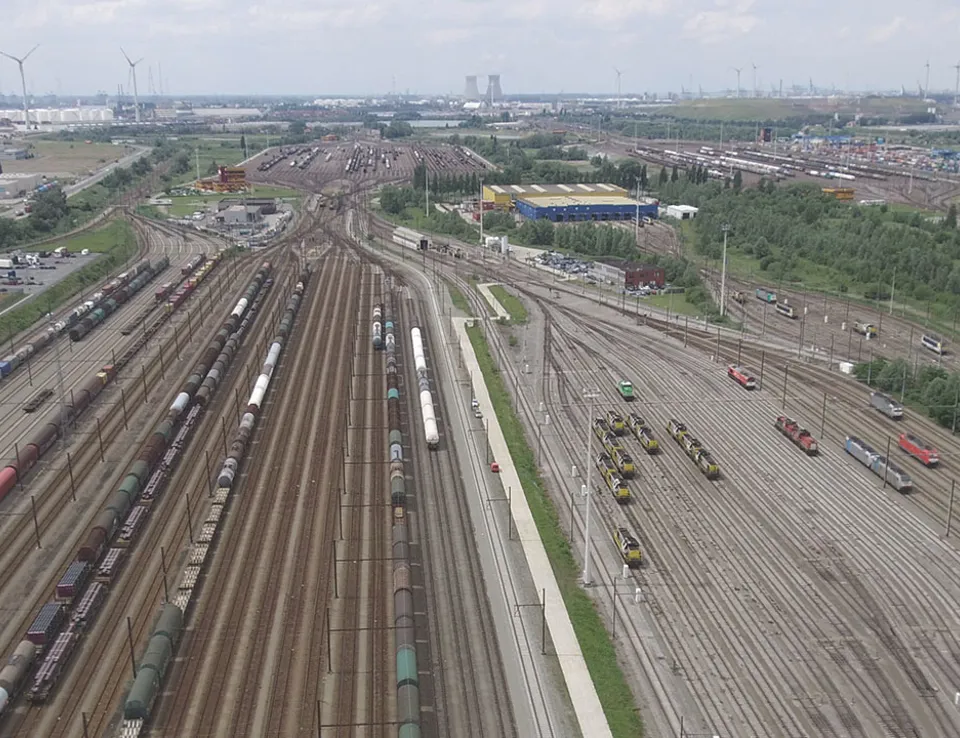 Hitachi Rail STS ETCS - Independent Safety Assessment
Ricardo is providing Independent Safety Assessment (ISA) services for the European Train Control System (ETCS) technology to be installed on the networks serving Brisbane and its surrounding neighbourhoods.
Hitachi Rail STS has been appointed to provide the train control technology, with Ricardo chosen to independently assess that the system is designed, installed, commissioned, and documented in accordance with applicable IEC standards.
The ETCS L2 system, comprised of hardware and software, involves the installation of onboard equipment on both existing and new rolling stock, along with new trackside equipment, traffic management technologies and digital radio systems.
Existing trains are expected to be upgraded with onboard equipment over the next three years with the ETCS system fully installed and operational by 2026.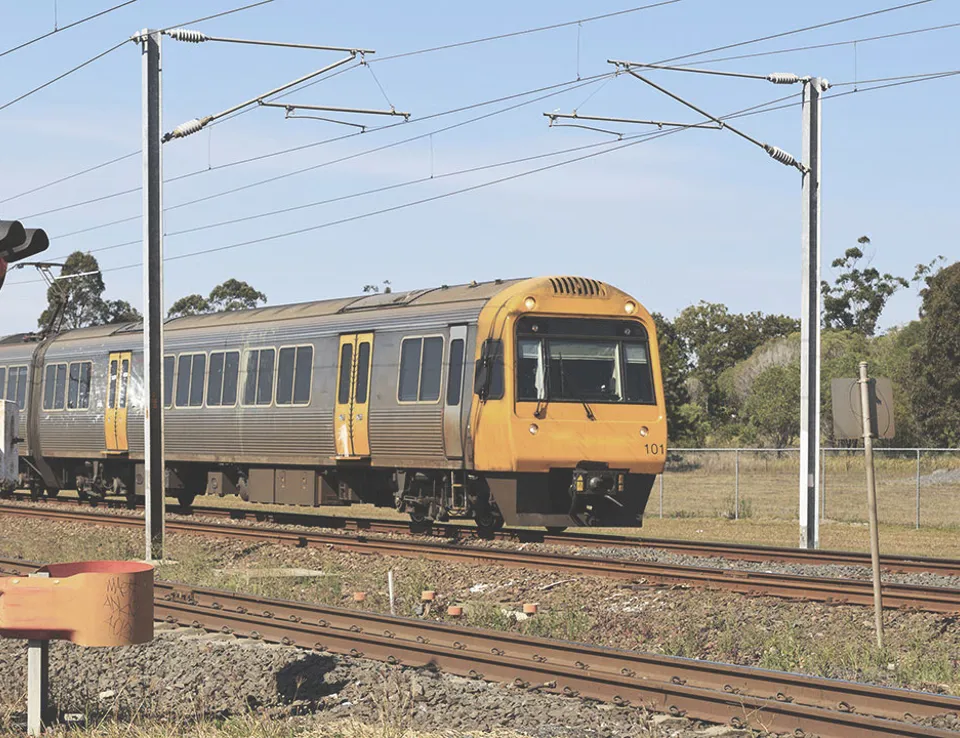 ETCS on EU Freight Corridor 'C'
Between 2013 and 2016 Ricardo provided Notified Body (NoBo) services, together with Certifer, for the implementation of ETCS throughout the Belgian section of the European freight 'Corridor C'.
'Corridor C' is a route that connects North Sea ports such as Antwerp to the industrial centres of central and southern Europe. As a cross-border route its infrastructure is required to be certified against the Technical Specifications for Interoperability (TSIs), the common standards to be observed on all new - or renewed - European mainline routes. 

Siemens had already been chosen to supply the hardware and software that would provide a seamless, interoperable control system that could be used by vehicles from all member states that carried the corresponding onboard equipment.

This new control system was also required to supplement the legacy signalling and Automatic Train Protection systems in place.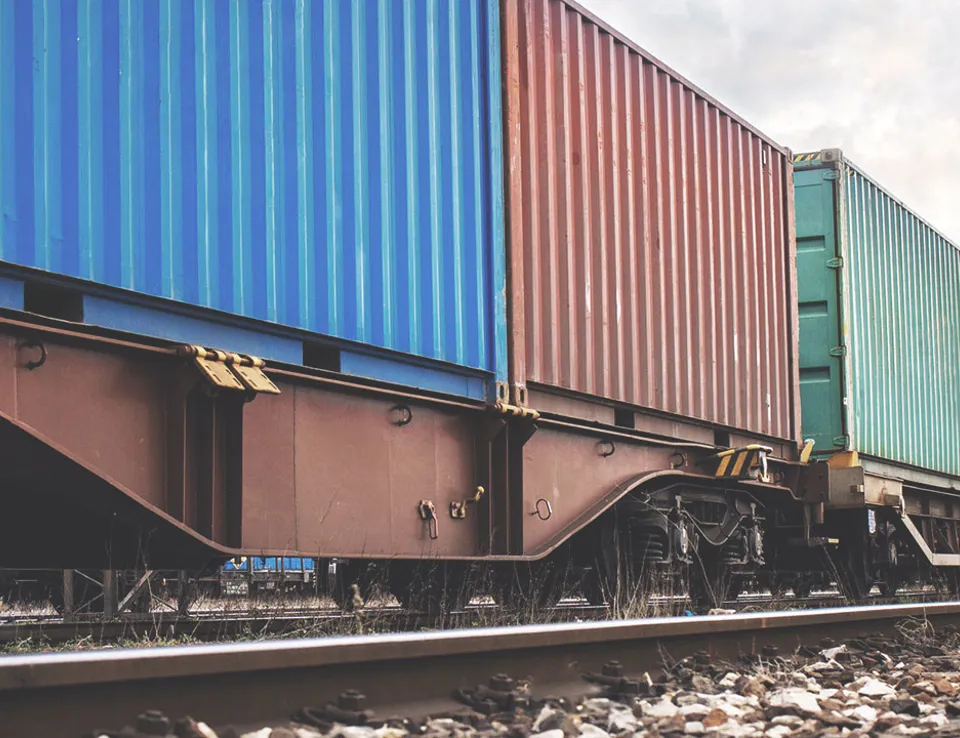 London Thameslink ETCS
Stretching from the south coast of England, through London's suburbs and central districts, and as far north as Kings Lynn by the Norfolk coast, the Thameslink programme brought new, longer trains, resolved some notorious network bottlenecks, and delivered major improvements to key stations, such as Farringdon, Blackfriars and London Bridge, amongst others.
An upgrade of existing infrastructure (some tunnel sections date back to the 1860s) rather than a new build, Thameslink's transformation was a gradual, incremental process that had to be constructed amidst the capital's functioning network ("like trying to conduct open heart surgery with the patient going about their daily routines", equated one commentator)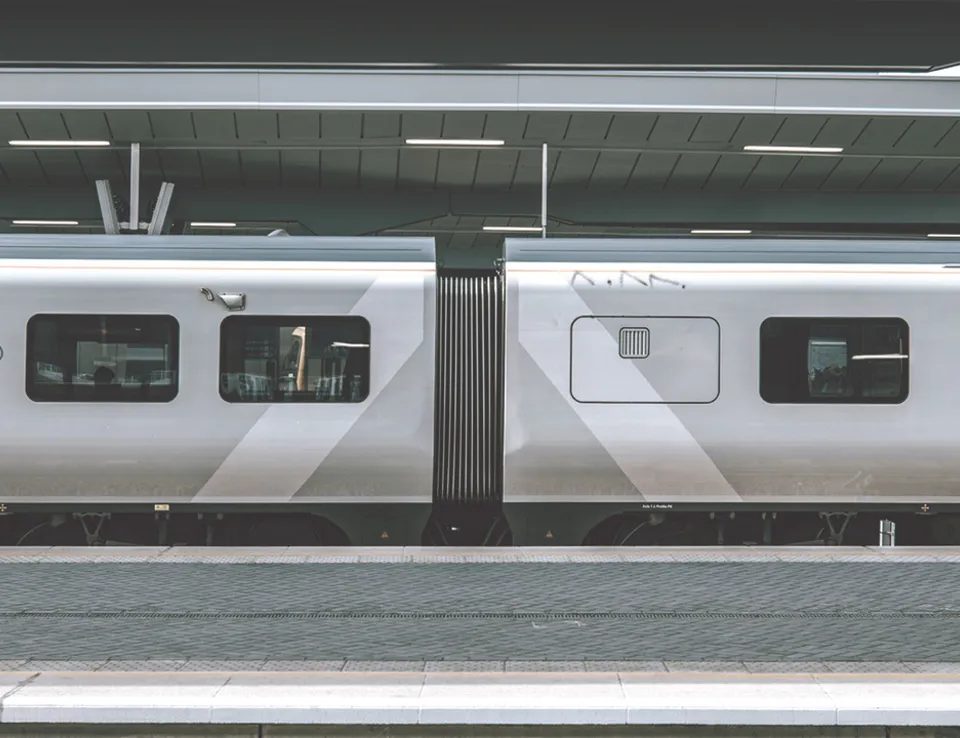 ETCS in the Thameslink 'Core'
Central to the entire programme is the 'Core' with a new signalling design to cater for up to 24 trains per hour.
Most metro systems would turn to Communications Based Train Control (CBTC) to manage the level of traffic intended for the Core because CBTC is designed for the stop-start nature of metros.
However, Thameslink uses ETCS as its standard for signalling. Thameslink developed the concept of an ETCS railway overlaid on a conventional signalling system to deliver a 'metro style' operation.
The high capacity is achieved through two new features:
ETCS allowing the implementation of shorter block sections in a conventionally signalled area, in particular around stations
The first use of an Automatic Train Operation (ATO) with ETCS on the mainline railway, to allow consistent train driving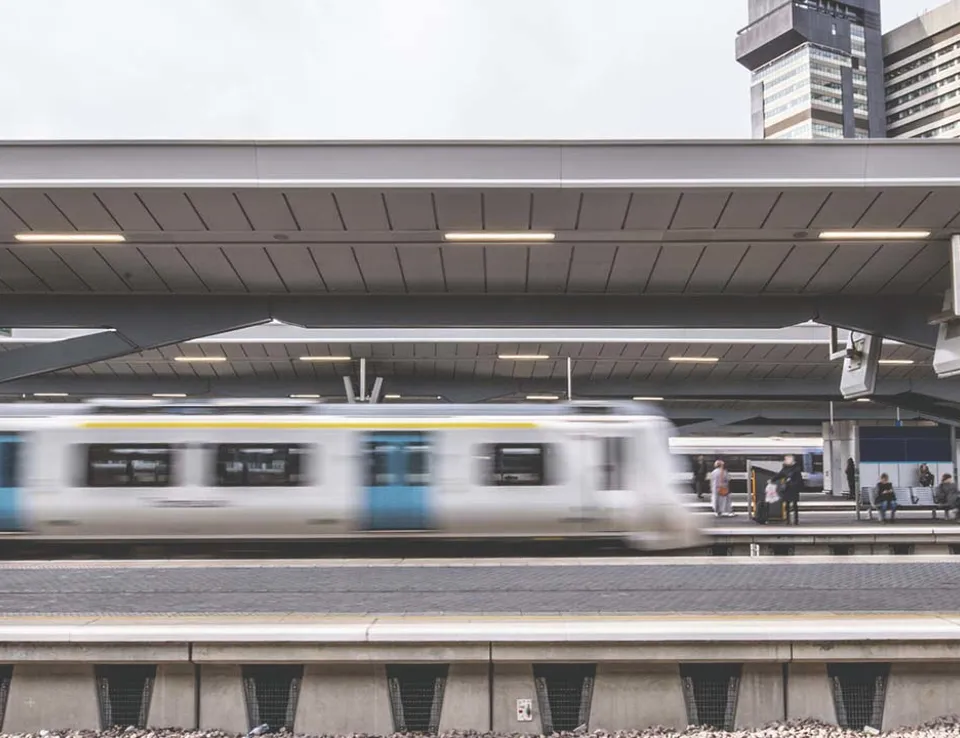 Danish ERTMS roll out
The Danish resignalling programme is the largest of its kind. When complete, Denmark will become the first EU Member State to adopt ERTMS nationally.
The migration allows higher speeds, shorter headways, improved safety and significantly reduced delays. It will also ensure full interoperability with European standards.
Ricardo is performing various assurance roles for Banedanmark during the migration to ERTMS, including Assessment Body and Notified Body services, as well as acting as the Independent Safety Assessors. This means our experts are overseeing the overall safety assessment for the entire Fjernbane (mainline) and the compliance assessment against the Control Command and Signalling (CCS) TSI specifications.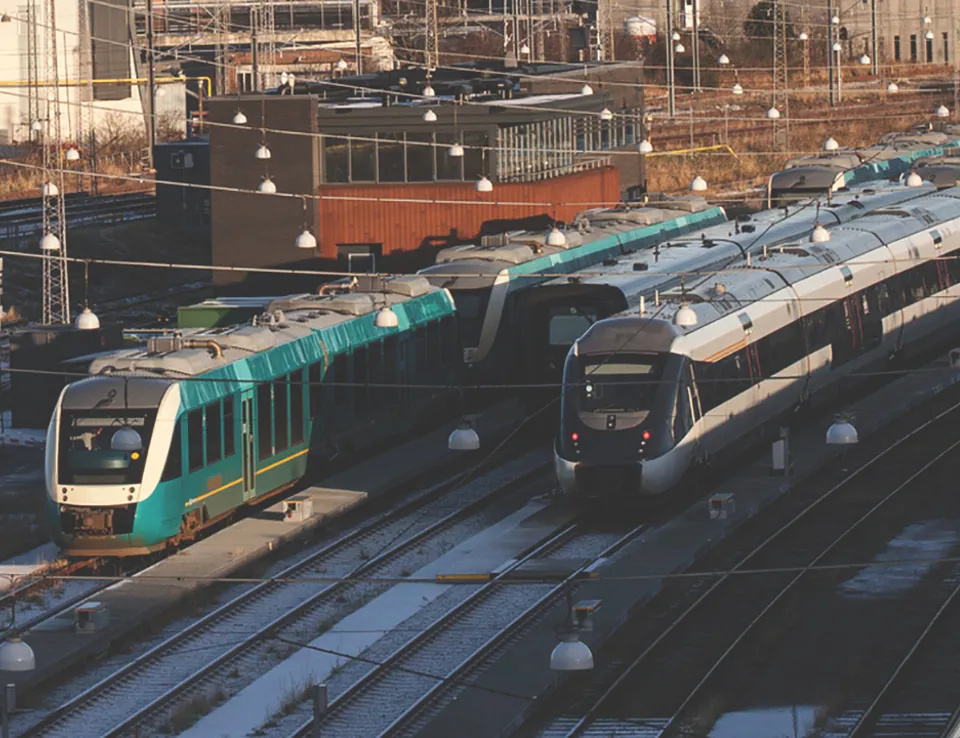 Certification of Siemens Velaro e320
Ricardo was chosen to support the certification of the new Siemens 'Velaro e320' trainsets for the section of the route that passes through Dutch territory.
The team was also responsible for the vehicle's testing on the Dutch conventional and high-speed network, including the vehicle's automatic train protection safety system, train detection system, and components such as the vehicle's pantograph units.
Once in operation the vehicles enabled Eurostar to run services direct from London to Amsterdam in around three hours and 40 minutes, offering a competitive alternative to the air route between the two cities which, with over four million passengers a year, is one of Europe's busiest.
The fastest London to Brussels journey times will also be reduced to just 1h 48 min.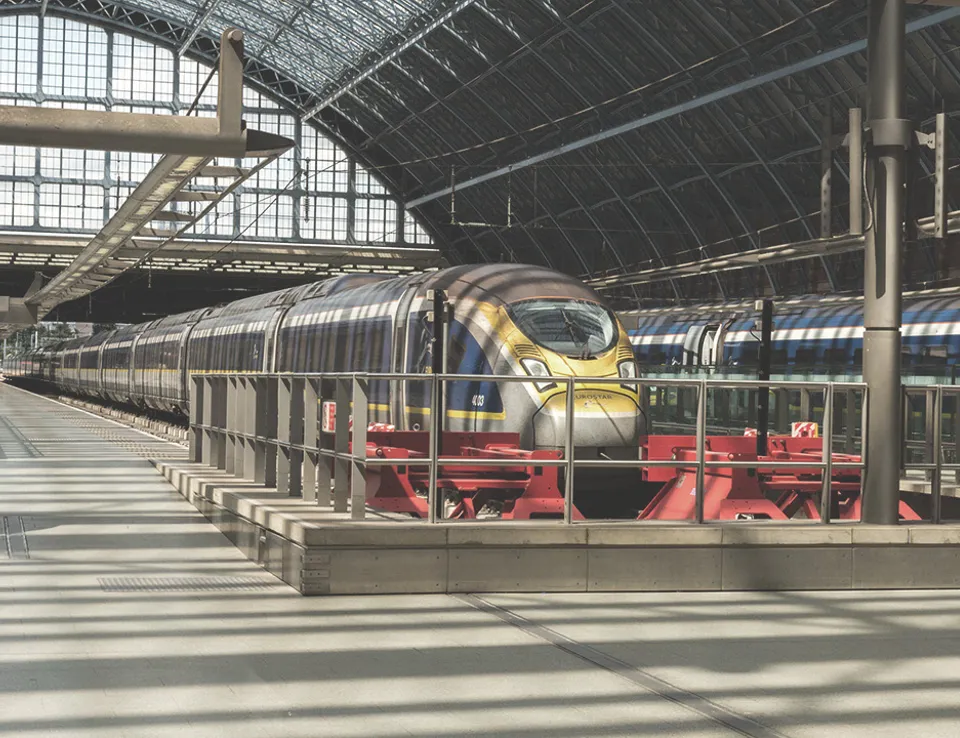 Book a consultation with our experts
If you would like to speak to one of our ERTMS, please click the link below