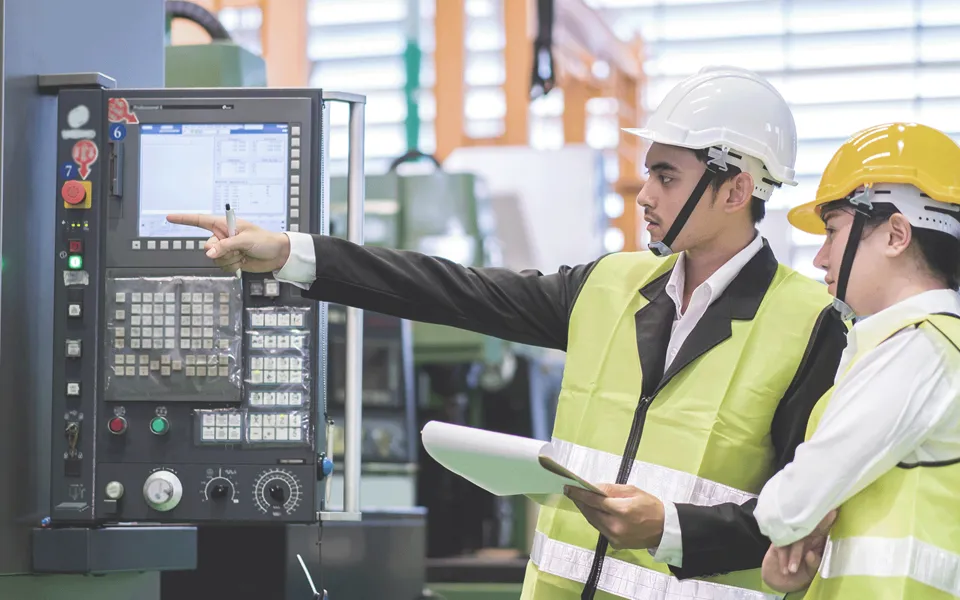 So, you're introducing an innovative design concept to the marketplace. To successfully transition from concept through to production you've developed and implemented a New Product Introduction (NPI) process to enable the ramp up into production quickly, efficiently, and cost-effectively. But how do you know that you're getting the most out of the process that you've implemented? Is everything going to plan?
Our clients regularly come to us for NPI health check-ups and we've identified seven common warning signs that your current strategy might not be working as hard for you as it could be.
Got more questions about NPI? Check out our knowledge hub which has frequently asked questions and expert advice on all aspects of getting you product to market. Or download our quick start guide for free.
Download our get started guide
Excessive cash burn

One of the biggest red flags that your NPI strategy is failing is excessive cash burn during new product introduction. Naturally, bringing a new product to market can be expensive and unexpected costs can be the result of any number of factors. However, if you find yourself in this situation then it's important to take a critical look into the root cause of these problems.

One of the top causes of excessive cash burn when bringing a new or improved product to market is poor definition or execution of the NPI process. It can cause delays to the programme, additional costs in the form of design changes and resource management and have obsolesce implications for both tooling and assembly equipment.

It is important that your processes are in order that cash deployment in materials and the associated cost of capital are converted into profit as quickly as possible.

Learn more about how your business can successfully navigate negative cashflow

 

Poor or variable product quality

Even the slightest hint of early life warranty issues and product failure should be a massive wake-up call for companies bringing a new product to the market. They could be symptomatic of a number of issues including a poorly implemented manufacturing infrastructure and lack of quality control in the supply chain.

It is paramount to develop an infrastructure that is robust, repeatable, and well controlled with significant focus on both in-house and supply chain based quality gates.

Manufacturers must apply visible metrics that expose departures from the required standard and potential problems before they manifest themselves further through the production cycle, or worse still, in the hands of the customer.

An effective Design Verification Plan must be implemented to ensure the product meets a specific set of performance and reliability requirements as defined by engineers during the design phase.

These are all major factors in a properly implemented new product introduction strategy. There is no room for immature or ad hoc arrangements, especially where quality control is concerned.

Learn how to build quality assurance into a supply chain

Lack of process, documentation, or associated approvals

In a market that now expects a high level of transparency and traceability, the manufacturing operation for your new products can be seriously compromised if your NPI process doesn't account for this.

This applies not only to accreditation but also to product documentation relating to material records, process documentation, special process certificates and non-destructive testing (NDT) results, as well as Engineering Change Control (ECC).

An incomplete or immature NPI process can overlook the demands of these requirements (or even the requirement at all) and contribute to unexpected additional costs and delays in releasing product to the market. It can also have potential legal implications for your business.

It is also an important consideration for any suppliers that you might be engaged with. Appropriate Supply Chain Management implementation readiness also requires that traceability extends throughout the supply chain during the NPI activities

High manufacturing costs and low yield

Our clients often come to us for advice when they find that they are unable to deliver products on time, to quality or to budget. One of the most common contributing factors to this that we have seen is that designs often have had little consideration for Design and Manufacture (DFM) of Design for Assembly (DFA). This is another important element of a robust NPI process.

If you are finding that your manufacturing costs are higher or that your yields are lower than expected or even if quality metrics combined with variable process times don't hit targets, then these are good indicators that DFM and DFA could help stabilise production.

Tools like Process Failure Mode Effects Analysis (PFMEA) can also identify "hotspots" in the process flow and support quality gateway introduction at key points to support a no faults forward approach.

Early and effective application of DFM and DFA assessments and acting on those assessments can make a real difference to the production process. Constant review of this documentation and prices is critical as products develop and manufacturing processes evolve to support maturing demand from the market.

A reactive approach to NPI strategy

If you find yourself in a situation where you are taking a very reactive approach to certain stages of the NPI process, then it is time to take a step back and reassess your plan.

We often find that organisations start with a new product introduction process but then fail to bring those principles with them throughout their product development roadmap. Typically, we tend to see this when delays creep in and put the target date for start of production (SoP) in jeopardy.

Endeavouring to solve these problems on the fly without a strategic approach to effective delivery or delays in applying appropriate NPI design disciplines to the development cycle make industrialisation more difficult. More often than not, the result will be spending more time, money and resources in getting things back on track.

The key to success lies in early application of dedicated NPI resource to support this critical service alongside the programme delivery.

Find more NPI troubleshooting advice in our knowledge hub

Poor on-time delivery

It goes without saying that late or incomplete deliveries to your customers can sink a business and its reputation. It can also prevent you from being early to market which is particularly important in today's rapidly moving technology markets. If you feel that your delivery targets are in danger of being missed, then taking a step back to review your NPI process could be beneficial.

Late delivery is often linked to poor implementation of NPI disciplines in parallel with the design process. Manufacturers can struggle to obtain or produce quality parts on reliable, MSO-validated deliveries from the supply chain and then have difficulty in assembling them in a repeatable, timely, quality-assured fashion.

Implementing an infrastructure and supply chain, process control and production team to support all the project's requirements is vital to protect long term stability and will help meet the On Time In Full (OTIF) delivery aspirations that all businesses have when bringing their new products to market.

Poor communication and lack of coordination

Bringing a new product to market requires the management of many moving parts. The delicate interdependencies between functions are often overlooked and can have a catastrophic impact on the quality, cost, and delivery of your programme.

We often see NPI strategies which don't consider the bigger picture, where departments work in isolation and coordination is poor. This leads to a focus on local metrics without knowledge or consideration as to the impact on other areas of the business. For example, purchasers have not linked with demand planning reports, so stock levels fall short.

An inclusive and holistic approach to NPI actively involves all relevant parties and ensures that collective actions are part of an overarching plan. Seamless integration of all key functions of a business, particularly during a sensitive time such as a ramp up for new product launch means that risk of failure (cost, quality, delivery) is significantly reduced.
I can see a problem with my NPI process, what now?
You may well recognise some of these issues within your own organisation, or simply realise their potential threat. The good news is that it's never too late to review your NPI processes and get your manufacturing programme back on track for success.
If you are looking to bring a complex niche volume product to market and are experiencing any of these problems then we invite you to book a consultation with us to discuss your manufacturing challenges and find out how we can help – from New Product Introduction troubleshooting to a fully engineered and managed, end-to-end solution.
We understand that our clients' teams are often under too much pressure to fulfil their daily demands to find time for setting up processes and approvals. Working together, we can provide the extra capacity to map out strategic planning, procurement, logistics and scheduling. We engage with engineers to resolve technical issues, with finance teams to address cost management and cashflow and senior management to ensure ROI and leveraging of competitive edge.
Learn more about our New Product Introduction consultancy services
Book a consultation with our experts