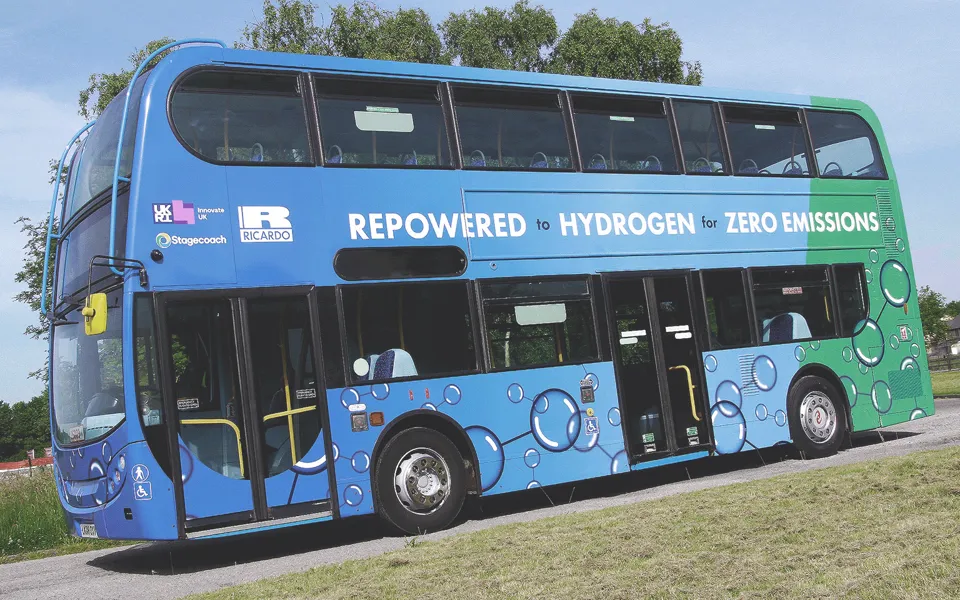 In March 2021, the UK Government unveiled its masterplan plus £3 million in funding for the country's first-ever hydrogen transport hub, in the Tees Valley. Bringing together experts from government, industry and academia, it's a focus for research, testing and trials across all modes of transport.

As well as serving as a 'living lab' to help us better understand the role hydrogen will play in meeting our 2050 net zero ambitions, the hub will also play a role in informing future investment decisions and export opportunities.

The Tees Valley is at the forefront of innovation in clean energy. The region already produces more than 50 per cent of the UK's hydrogen and there's significant investment in offshore wind manufacturing and carbon capture utilisation and storage technologies.
Real-world pilots could see retailers, warehouse operators and delivery companies using hydrogen-powered transport to move goods and carry out last-mile deliveries. The aim is for the hub to be fully operational by 2025, potentially creating up to 5,000 new jobs in the north-east of England.

I led the bid developed by Ricardo in partnership with Stagecoach, one of the UK's main public transport operators, to demonstrate a retrofit hydrogen fuel cell bus. We were announced as one of the competition winners last summer; since then I've been supporting our project delivery team as they design and build a one-off vehicle ready for demonstration in spring 2022.

There are 38,000 buses in service in the UK, almost all diesel powered and half less than eight years old. Bus operators need to find a long-term solution to meet the net zero targets for transport; given the typical life of a bus is at least 15 years, we've been busy at Ricardo fielding enquiries about hydrogen fuel cell retrofitting.

Battery-electric buses are now a common sight in many of our towns and cities. They're reliable, safe, use energy efficiently and have similar rates of downtime to other technologies. However, for some routes they're constrained on range, charge times can be too long and charging requirements are a challenge to power grids. This was acknowledged in the Department for Transport's long-term strategy for buses in England outside London, called 'Bus Back Better', published last year. For longer journeys in rural areas, hydrogen as a power source offers greater flexibility and would allow a similar kind of operation to diesel buses. Hydrogen is more expensive at the moment but its price will fall as volume and scale increase.

The solution we're developing is modular, meaning it can be installed in different double-decker bus variants with minimal adaptation. Our retrofit solution will be around half the cost of a new fuel cell bus, so local communities get twice the saving in terms of emissions for the same amount of money.

Retrofitting also extends the life of a vehicle as the process involves replacing or refurbishing a number of high-wear items: a completely new drive line, new electric axle, new fuel cell system and more.

Given the economic, environmental and societal benefits of a circular economy, it's a win-win to extend the working life of vehicles rather than scrapping them while at the same time accelerating the conversion to zero emissions.

Furthermore, if operators combine the retrofit with a refurbishment programme, what they'll get will not only perform like a new bus, it'll look like one too.

First published in RQ Winter 2021