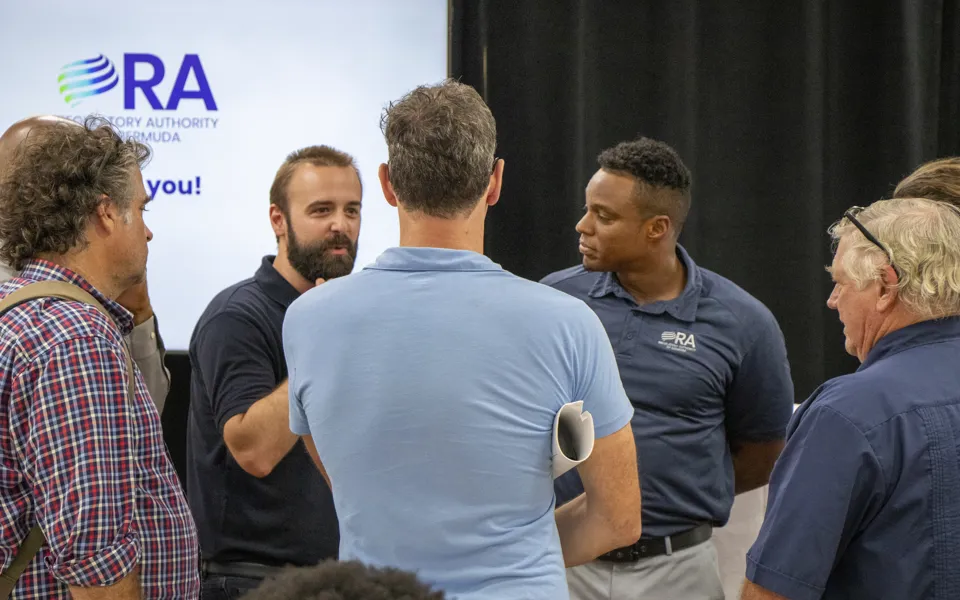 Ricardo supports the Regulatory Authority of Bermuda in their ambition to facilitate the deployment of offshore wind
11 Aug 2023
Ricardo is supporting the Regulatory Authority of Bermuda (the RA) in their ambition to facilitate the deployment of offshore wind in the country. As part of our work, we carried out studies examining the feasibility and environmental impact of the potential project. We are now supporting the RA with their public engagement initiative. Central to the public engagement was a townhall meeting (you'll find the full video of the meeting below) where the RA alongside Ricardo gave a presentation on project progress so far covering:
Project overview
Site selection
Environmental impact
Technology
Economics
Project de-risking
Mr Eugene Dean, the environmental charity, Greenrocks' chairman said "We are advocates for renewable energy and our efforts are to help accelerate deployment. We are happy to see the RA taking action, putting research in place, and creating an environment for developers to get up and running. The proposal was comprehensive — it looked at all potential risks and mitigation strategies."
The session was attended by members of the public and representatives of government, environmental organisations, the press and BELCO, the electricity supplier on the island. After the presentation, the RA and Ricardo answered questions on concerns about the environmental implications of an offshore wind farm, to the impact on electricity bills and the methodology of the studies among others.
Bermuda Offshore Wind Farm Town Hall 1