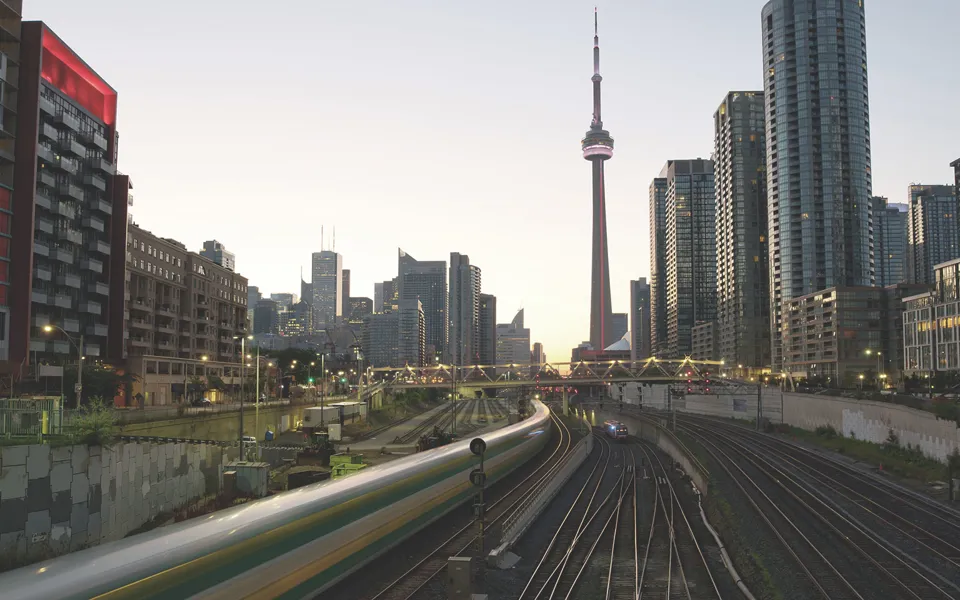 With federal programmes prioritising transportation and green infrastructure projects, the Canadian rail sector is embarking on a period of unprecedented investment, with a range of railway projects to be delivered to the highest technical standards.
In 2021, we launched a new rail services team in Canada dedicated to the delivery of assurance and technical consultancy to clients throughout the country. By the end of that year, we had been recognised as Canada's first accredited Independent Safety Assessor, and soon afterwards we secured key roles on major rail development projects in Toronto and Ottawa, with more assignments to be announced shortly.
Join the team
To maintain our recent growth, we are looking for skilled individuals with a passion for rail engineering to become part of our team in the following client-facing roles:
Safety Assurance Consultant – We require an experienced rail engineer to direct the safety assurance reviews for a range of client infrastructure projects, ensuring deliverables are compliant with all relevant local and international safety and technical standards. Learn more
Principal Consultant – An individual who can direct engineering activities across a portfolio of major rail projects; manage client relations and negotiations; and also prepare/present technically accurate analysis, reports or designs within agreed timescales. Learn more
Engineering Integrator - We are looking for a skilled railway technician to oversee the implementation of project processes for design and construction activities, and deliver an integrated system architecture able to achieve whole-life reliability, maintainability, operability and cost targets. Learn more
Or find out more about our work for Canada's railways.
Contact us
Contact our team for a broader discussion about career opportunities with Ricardo in Canada and USA