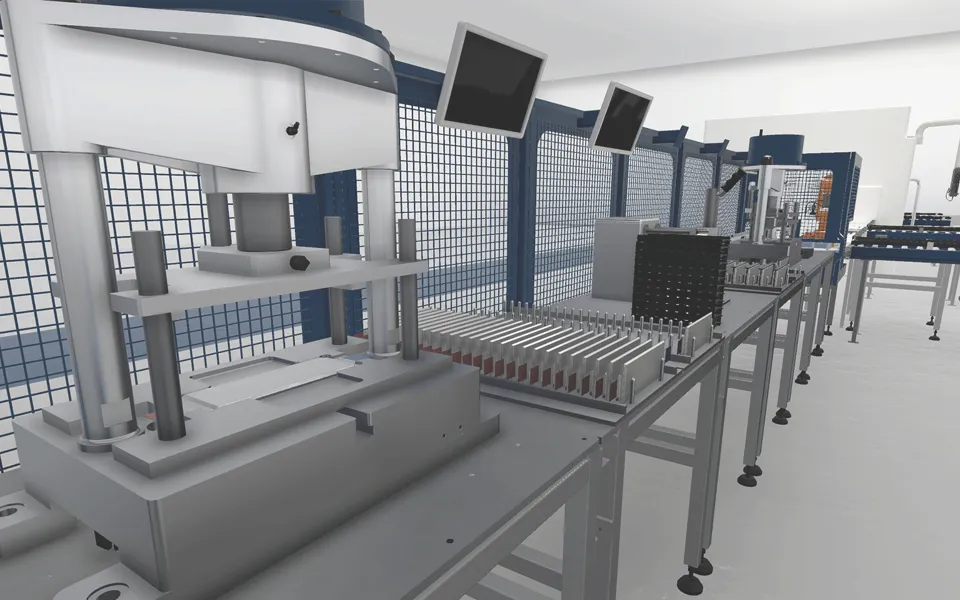 As more industries embrace electrification, bespoke battery solutions are becoming increasingly essential. This is especially true for markets that have very specific requirements. Examples include high-performance electric vehicles, defence, aerospace, and specialist technology sectors.
Finding battery packs with the right performance specifications, in the right volume and with the appropriate packaging can be difficult for OEMs in these markets. High performance electric vehicles, like supercars, are very demanding when driven at peak performance both in terms of power and energy. Defence and emergency service vehicles require good range performance whilst carrying significant payloads. Markets such as these often have to compromise vehicle dynamics, payload and or packaging to accommodate commercially available off the shelf modules and packs.
OEMs operating in these markets may also require low volume, series production of their products. Therefore, battery production solutions for these markets must match both the niche volume and performance requirements, whilst providing cost-effective quality to meet brand expectations.
To meet this requirement, Ricardo offers specialised battery assembly services to meet the unique needs of our client's specialist technology. For those clients who would prefer to set up their own battery manufacturing facility, we can provide full-service industrialisation support to get their facility up and running.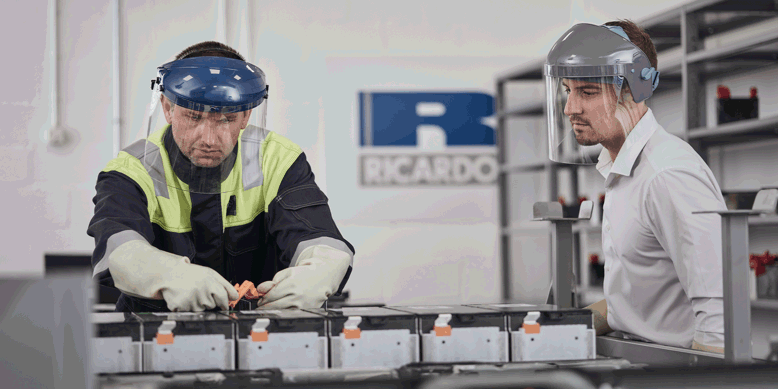 About our niche volume battery assembly service
Our in-house niche volume battery assembly service builds on our world-class design, manufacturing and advanced assembly capability. We work with our trusted partners to provide assembly, production and testing of lithium-ion battery cells, battery modules and full battery packs.
We deliver custom li-ion battery assemblies for automotive and specialised applications that balance performance, weight, and packaging requirements. This means that our clients no longer need to compromise on their specialist requirements to accommodate off-the-shelf solutions.
These custom battery packs are designed by our clients or by Ricardo's electrification experts. We then test and assure the batteries as part of the production process, ensuring quality and safety of the final product.
We offer our battery assembly solutions across a range of industries and platforms. Our cross-sector capability enabled us to work with any client requiring a battery solution assembled at niche volume quantities. Applications include motorsports, personal mobility platforms, aerospace, energy storage, and medical equipment.
Each programme is assigned a dedicated project team lead to engage with our customer and ensure that their specifications are met. With clearly defined objectives and relevant KPIs put in place, we develop the programme, set up an assembly line, and manage the supply chain with transparency.
We collaborate with our clients from start to finish. This enables us to deliver the programme in an effective and efficient manner, while offering the best value. We have extensive experience in creating electrification solutions for the next generation of mobility. Our battery assembly approach is unique. We are an ideal partner for any client needing a battery solution at low volume quantities.
Learn more about our battery assembly services
Battery facility specification service
Some clients would prefer to bring their battery pack assembly and manufacturing capability in-house. This involves extensive planning, process implementation and supplier sourcing before the first batteries can roll off the production line.
Ricardo's industrialisation consultants build on our world-class manufacturing and assembly expertise to help get battery production facilities set up for success.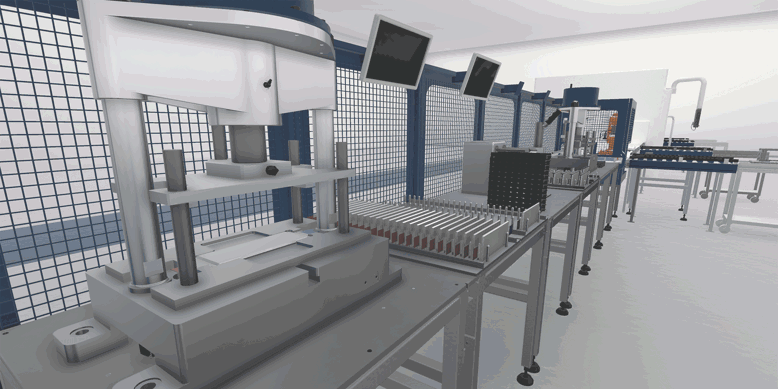 From sourcing of raw materials to design for manufacture (DFM) and design for assembly (DFA). From developing and assembly process to sourcing cell packs. Our team of experts can help with every aspect of setting up your battery factory, from facility specification through to design of manufacturing processes, and on to commissioning.
Our supply chain management specialists can advise on the best approach for the production requirements of our clients. We help businesses build quality assured, sustainable supply chains to support the efficient, high quality and profitable delivery of their products and services.
Learn more about our industrialisation consultancy services
Ricardo's end-to-end capability in battery and electrification covers the full product lifecycle, from concept through to production and beyond. This enables us to offer our clients a truly bespoke solution to the requirements of their market and their platform. To discuss your requirements further, reach out to a member of our team.