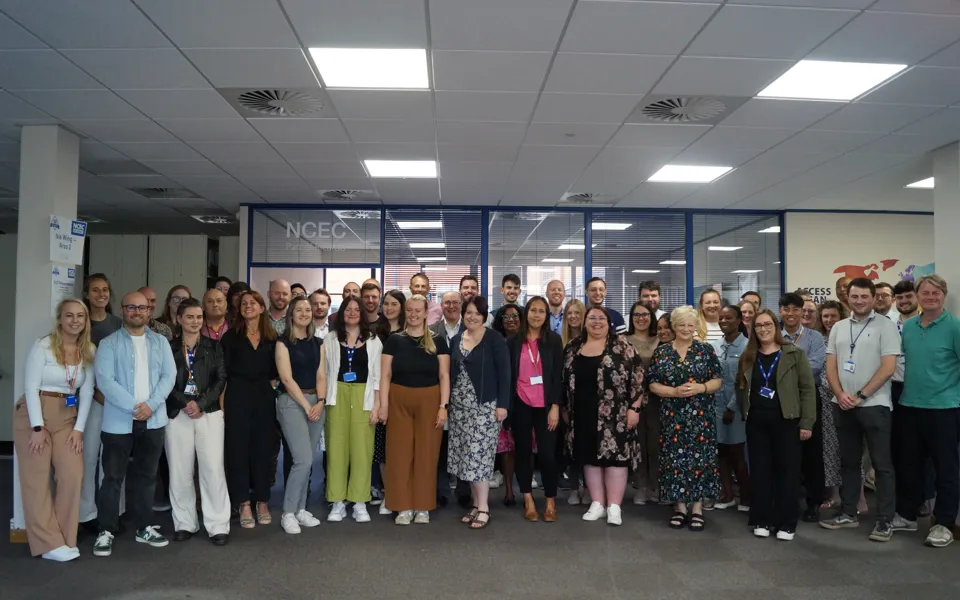 50 years of NCEC's response and regulatory expertise harmonised with safety, sustainability and engineering capabilities of Ricardo to support the chemical industry's next 50 years
2023 marks 50 years of NCEC supporting the chemical industry! As we are around halfway through our 50th year, our year of celebrations, we wanted to pause and reflect on NCEC's role within the chemical industry, and what this means moving forward.
We have been celebrating this year with a series of activities which reached a crescendo with a range of different events, news and articles. We have the next blog in our chemical incident series looking at key incidents we've supported (this time we're focusing on a substance to illustrate a range of different incidents). We were also honoured as our global chemical clients joined us in celebrating our 50th anniversary at the Royal Institue, London on 20 September. The event had various panel discussions from transition pathways and lifecycle thinking to the safety challenges around energy storage and decarbonisation policies. It was great to see the level of engagement from our delegates and their commitment to transform for the future as we look towards the next 50 years (more on this to follow). And through this all, we've been reflecting on ourselves and how we adapt to support changing needs in the decades to follow.
As we know, the chemical industry needs to go through a double transformation. Like many resource-intensive industries, organisations need to aggressively decarbonise their business while fundamentally changing their product portfolio, from both a carbon and a wider environmental impact perspective. Regulation is changing to be more than just documentation and reporting. Moving forward, it will be more about information on how products are designed, manufactured, and put on the market; and long-term environmental impacts must be considered as part of this.
Because the challenges the chemical industry faces are diversifying, the work we do to support you with them is also more diverse. In addition to our core regulatory compliance and emergency response knowledge that continues to be at your disposal, we are also assisting customers who are facing really diverse environmental, sustainability, safety and policy related challenges. We are not only helping companies navigate the safety and response implications of alternative fuels (including a LOT of work on hydrogen safety) but also ensuring individual companies understand the ramifications of emerging chemical policy, like the Chemical Strategy for Sustainability (CSS) in Europe, specific environmental impact studies, research on persistence chemicals, PFAS and other substances which are going to be more heavily regulated in the future. We are also helping organisations measure the end-to-end environmental impact of their products (and the impact of substitution), embrace circularity, decarbonise their business and their supply chains, and transition to a net-zero future.
To reflect these changes, we are also adjusting how we approach and discuss these broader issues with you. Our parent company, Ricardo, and NCEC, have both been supporting the chemical industry in different ways and under different names. Together, we have a much more harmonised framework within which we can support the industry, and you, our customers.
As Ricardo, we can not only help with your decarbonisation journey and manage your product's environmental impact but also help you maintain end-to-end global compliance and safety. Here is how Ricardo supports safe, sustainable and compliant chemical products throughout their lifecycle.
So, the NCEC name and brand in effect will be taking a back seat as we instead talk about Ricardo's safety, sustainability and engineering capability within the chemical sector. Other than language though, very little will change. It's the same (and growing) team. We will continue to operate the UK's (and some other jurisdictions) National Chemical Emergency Centre, and support our customers with the same capability we have done these last 50 years. We hope this shift recognises that there are far greater and wider-reaching challenges within the sector which need a wider lens to look through. This transition of our own focuses on the intersection between our sustainable business and decarbonisation experience, our chemical policy through to compliance capability, and our chemical safety and response pedigree to truly support organisations like yours prepare for a safe and sustainable future.
We remain here to help with an increasingly diverse set of challenges our clients face beginning with having a single chemical sector newsletter, for which you can register here, where we will collate all of the industry and Ricardo's news into one place.
As the rest of our 50th year progresses, we expect to bring you more thought pieces from our roundtables and industry discussions on what we can expect from the next 50 years.
Until then, on behalf of Ricardo's chemical expert team, and the whole business, thank you for being with us. We look forward to our continued partnership and your valued support.
Craig Thomson
Head of Chemical Risk at Ricardo
Contact us
If you have any concerns regarding this change, or have any further questions for us, please do get in touch.