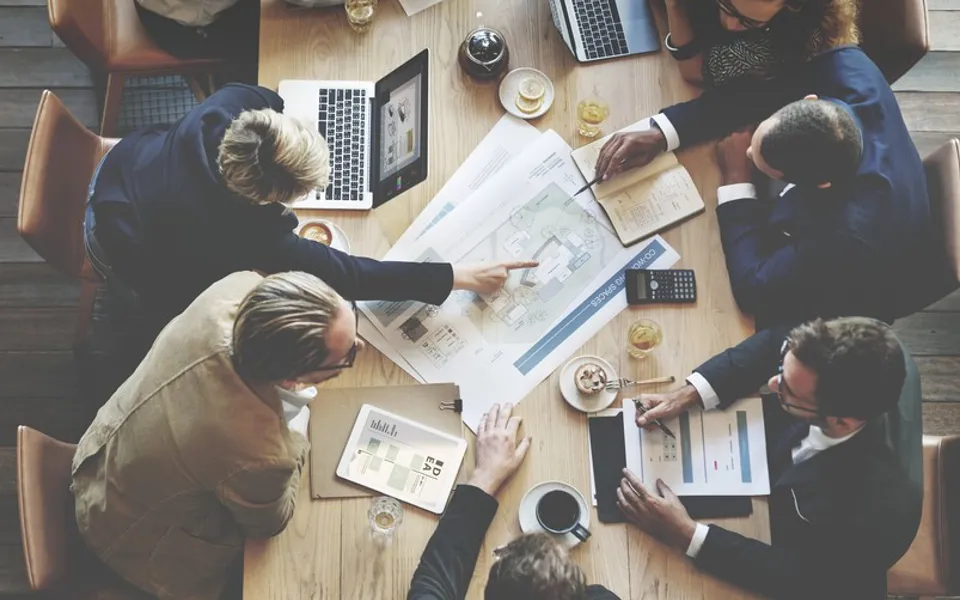 How to develop an actionable net-zero roadmap
According to the United Nations' Intergovernmental Panel on Climate Change (UN IPCC), we have 9 years left to limit climate change catastrophe. Industry, business and governments must demonstrate true leadership by making the urgent changes needed to avoid the worst consequences of climate change by placing sustainability at the heart of their decision-making process. And we're now beginning to see just that.
In March this year, the Energy & Climate Intelligence Unit published a study 'Taking stock: A global assessment of net zero targets'. This study found that jurisdictions (nations, cities, states etc.) that together contribute to 68% of the global GDP have made some sort of commitment to net-zero carbon and further to that, 21% of the world's 2,000 largest companies have now done this too.

But how can organisations make good on those commitments? How do we actually achieve net-zero?

Earlier this year, Ricardo teamed up with Mott MacDonald to deliver a series of five webinars to answer exactly those questions, exploring how to develop an actionable net-zero roadmap. Ricardo's and Mott Macdonald's experts drew on their experiences working with Water UK to deliver the first roadmap of its kind for an entire industrial sector in the UK.   

Two thirds of the organisations that we surveyed during the webinars have a net-zero commitment but less than one third have a roadmap detailing how they are going to get there. Now is a crucial time to act to ensure targets can be met.

We are sharing some of the key messages from the webinar series to help ensure that your organisation has a roadmap that is robust, actionable and achievable. 
How to develop a net-zero plan
The first step in developing an actionable and robust net-zero strategy is to understand your greenhouse gas (GHG) emissions baseline and your business-as-usual emissions projections. This will highlight the most important areas for you to focus on, who the key stakeholders you need to engage with are and, importantly, the timescales by which you're aiming to achieve net zero. Publicly committing to net zero and making your roadmap publicly available will demonstrate your organisation's commitment to sustainability and that the actions you are proposing stand up to scrutiny.
Reducing energy demand
Any sustainable progress must always focus on reducing energy use and waste generation – and that's no different for net-zero planning. Reducing energy demand enables your organisation to cut GHG emissions and costs. Taking a whole-system approach can be really important to transforming energy use. Your emissions baseline  will help you to identify your emissions hotspots and highlight where the biggest potential for GHG emissions savings are.
Making the most of bioresources
Using bioresources can be a great way to tackle some of the most difficult-to-decarbonise sources of emissions – for your organisation and globally – and there are a number of opportunities available. A detailed understanding of your organisation's operations, the regional energy systems and incentives available is key to assessing how bioresources can offer you the greatest benefit.
Making the most of renewables
Renewables are a key part of almost all net-zero roadmaps and assessing which technology is right for your organisation is dependent on a number of key commercial and technical factors. These include:
Understanding your current and forecast energy use profile.
The suitability of land holdings and whether on-site generation, private wire or sleeving is most appropriate.
Assessing funding opportunities and mechanisms.
How to use renewables to complement other aspects of your net-zero roadmap. 
How to handle unavoidable emissions (carbon sequestration and offsets)
Some sources of GHG emissions are very difficult to remove. Therefore, at the end of most net-zero pathways, a small amount of unavoidable GHG emissions remain. To achieve net zero, these unavoidable emissions need to be removed from the atmosphere through carbon sequestration or offsets. Assessing the co-benefits of land transformation, regulatory considerations and government support available are crucial in assessing the commercial implications of short and long-term GHG removal strategies.
Embedding sustainability  into an organisation's policies and culture results in a positive impact on business performance by improving risk management, fostering innovation and engaging employees. If your organisation does not yet have a net-zero carbon strategy or your strategy needs reviewing we can help you.

Now is the time to act and demonstrate leadership to your customers, your investors and all other stakeholders. The sooner you act, the sooner your organisation will be future-proofed and the smoother your transition to net zero will be.

Whether you're looking to review your existing net-zero strategy to incorporate the Government's recent announcement of an interim carbon emissions reduction target or you're trying to make sense of which sources of emissions you should include, we can help.