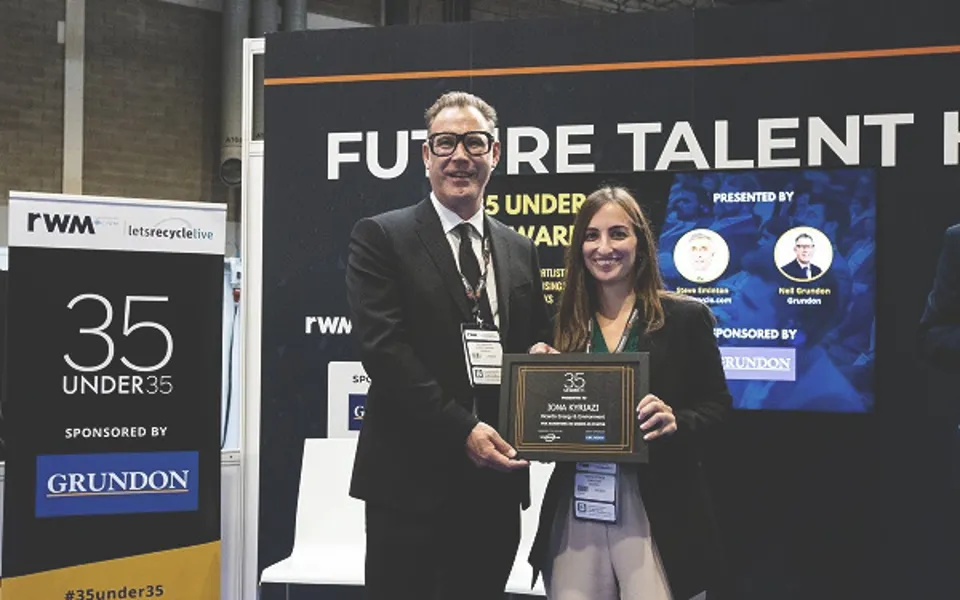 Ricardo is delighted to announce that Ioanna Kyriazi, a Senior Consultant within our Energy and Environment business unit, has been named as one of the top 35 rising stars of the waste sector for 2022 as part of the 35-under-35 awards at RWM & Letsrecycle Live 2022.
The awards were organised by letsrecycle.com. More than 100 entries were submitted for the awards, but the final list of 35 was decided by an independent judging panel announced during the RWM and Letsrecycle Live show at the NEC, Birmingham.
The judges acknowledged the: "great success and huge effort" of all the 35-Under-35s recognised this year, and that they had seen: "real dedication and a level of conscientiousness among the 35 which was quite amazing" and predicted an exciting future for the industry.
Speaking about her win, Ioanna said: "It is very rewarding to see my work on the environmental impacts of waste management being recognised by my colleagues and the wider industry. In times like these, when the environment is collapsing, I am proud to be part of the industry that looks into mitigating our society's footprint."