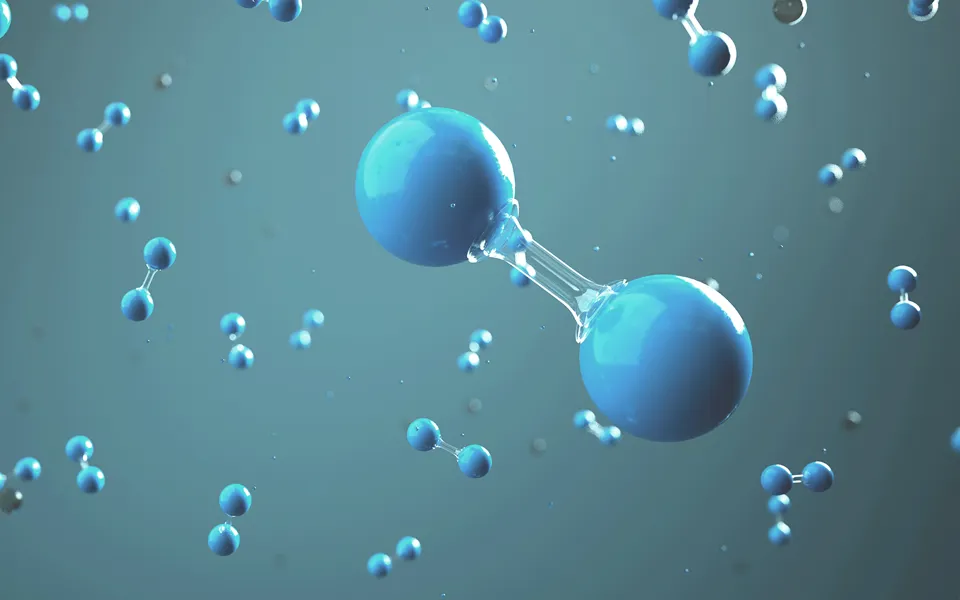 Introduction
Hydrogen is commonly produced from methane which releases greenhouse gases into the atmosphere, contributing to climate change. This is known as grey or brown hydrogen. Generation of green hydrogen aims to remove the greenhouse gas emissions from the production of hydrogen by manufacturing it using electrolysis, powered by renewable energy.
The rapid growth in production of green hydrogen is seen by many as essential for leading economies to achieve zero carbon emissions by 2050. Interest in green hydrogen is rising with many leading economies announcing hydrogen strategies such as: Australia, China, Germany, the EU, Japan and South Korea, many of which include green hydrogen production targets.
The hydrogen economy could have a multi-industry impact. Automotive, transport, oil and gas and energy sectors have all expressed interest in hydrogen as an energy vector, and advances in technology are already providing early solutions.
In this post we will investigate the validity of green hydrogen as a solution for the zero-carbon economy in two of the leading hydrogen economies; China and South Korea.
Hydrogen demand
The International Energy Agency (IEA) calculates that hydrogen demand has tripled since the 1970s and continued growth is forecast. At the time of writing there are ~50 government targets, directives and regulatory incentives to support the growth of hydrogen, the majority of which are focused on transport.
Today, according to the IEA, natural gas is the primary source of hydrogen production, accounting for 75% of dedicated hydrogen production. The cost of methane from which hydrogen is produced is the largest cost component for hydrogen production, encouraging companies to seek green hydrogen solutions.
In China, the total hydrogen demand is expected to grow significantly until 2040. The share of green hydrogen is currently low, but it could account for ~40% of total hydrogen produced in 2040, driven by local Chinese authorities leading the development of the regulatory landscape for green hydrogen. China's five largest power utilities (known as "Big Five") and other players in the market are already investing in the production of green hydrogen. Several renewable power-to-gas projects have been announced during 2020 including the China Huadian project to develop a 100 MW solar project with Weichai for green hydrogen production in Shandong and the China Datang announcement to invest in a 6 MW solar-based hydrogen production project in Shanxi Province.
In 2019, Korea released the Hydrogen Economy Roadmap pushing forward the agenda to create a comprehensive hydrogen ecosystem in Korea by 2040. Total hydrogen demand is expected to grow significantly until 2040. The share of green hydrogen is currently low but will account for a large proportion of total hydrogen produced in 2040 according to the hydrogen energy roadmap. Market leading hydrogen production players in the market have already invested in the production of green hydrogen with ready-to-market solutions by 2022, companies such as, Hanwha, Hyosung and Doosan. Hanwha Solutions' hydrogen production facility is expected to produce 290 tons of green hydrogen annually from 2022. Doosan Heavy Industries & Construction wants to produce green hydrogen via Jeju Wind.
Mobility
In the mobility sector, hydrogen adoption is significantly exposed to infrastructure development and regulatory frameworks. Therefore, in the short-term, hydrogen applications in transport may be more prevalent in private fleets that have also invested in private infrastructure. An example of this is evident from the rapid growth of hydrogen powered forklifts in the USA. According to the Office of Energy Efficiency & Renewable Energy, more than 20,000 forklifts are currently in operation.
Interest in hydrogen is likely to grow in applications where the total cost of ownership is critical which is likely to drive uptake of mobile fuel cell applications where the initial capital cost can be accommodated and pure electrification solutions are not economically or technically viable.

The main growth areas for private infrastructure is forecast to be via material handling forklifts and ground support equipment (GSE) vehicles, as the total cost of ownership of hydrogen power begins to compete with conventional internal combustion diesel engine powered vehicles.
In China, refueling infrastructure growth is not expected to be world leading in the short term, however it is anticipated to grow at a rapid rate from the mid-2020s until 2040.

The potential demand for material handling forklifts and ground support equipment (GSE) vehicles in China is not served. Infrastructure maturity is a key barrier to market for private industry adoption of material handling forklifts and (GSE) vehicles, both of which have limited competitor presence. China's large airports and high passenger numbers provide potential for a large market in the future. Material handling forklifts face a higher entry barrier, but the overall forklift fleet sizes are large and provide an attractive market for fuel cell providers. Domestic players are already involved in projects supported by the Chinese government. Due to challenges with entering the Chinese market, foreign entrants may have a more limited market share.
In South Korea, aggressive production targets from the government for public refueling stations is driving steep growth. This in turn creates significant potential for hydrogen transport solutions if manufacturers can establish position within the market. Leading players in the public domain (e.g. Hyundai, Air Liquide), have already participated in government projects and will likely maintain future market share with these established relationships. Doosan and Hyundai are strong players in the Korean hydrogen mobility market, therefore competition for sales of material handling forklifts is expected to be high. However, the emerging GSE market in Korea has fewer established national manufacturers, which could create opportunities for foreign manufacturers and suppliers.
Conclusion
According to Forbes, by 2023 investment in green hydrogen production is expected to surpass $1 billion a year. Goldman Sachs claim hydrogen could supply 25% of the world's energy demand by 2050, becoming a $10 trillion addressable market.
Green hydrogen is still expensive today and the business case requires large quantities of cheap renewable energy to be available for the production via electrolysis.
Reducing the cost of production of green hydrogen is critical for the adoption of hydrogen solutions in the transport and energy sectors. With many leading countries backing hydrogen as part of the solution for a zero-carbon economy, it poses the question of when, not if, will we see the mass adoption of hydrogen?
Sources
Book a consultation with our hydrogen testing experts
Click 'get in touch' to reveal the form and fill it out to get in touch with our experts.