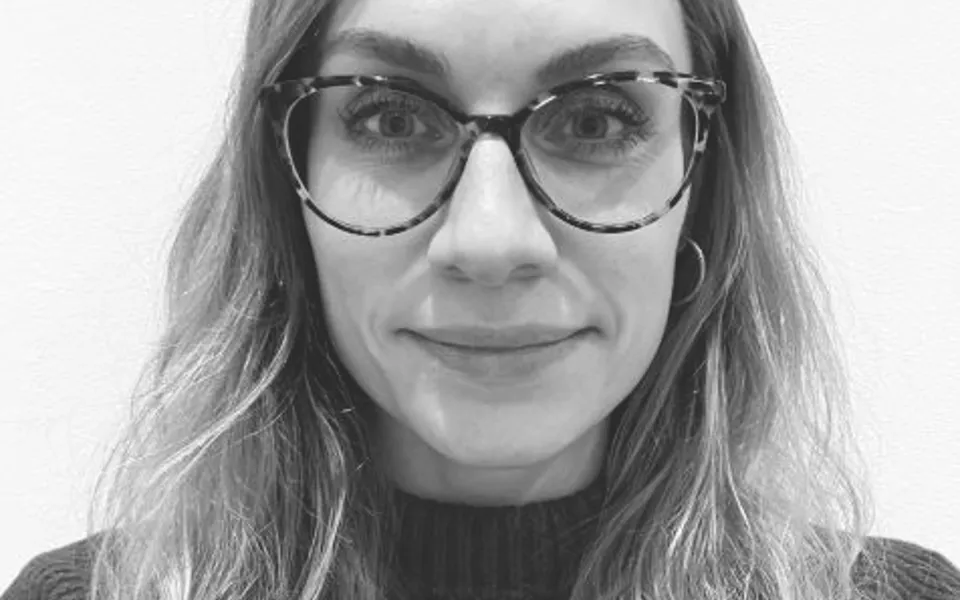 Ricardo Principal Consultant Katie Millard discusses the management and delivery of low-carbon transport projects and programmes, including 'White Van Plan' for UK Power Networks.

"Transport is one of the largest contributors to the climate crisis, accounting for 24 per cent of the UK's total emissions in 2020. UK Power Networks, the distribution network operator for electricity covering London, the south-east and east of England, has worked hard to understand its domestic and larger business customers in terms of future customer needs and potential impacts on the electricity network as we transition to net zero but identified a gap when it came to small or medium-sized enterprises (SMEs). In 2020 Ricardo was commissioned to develop a research project investigating how best to help SMEs make the transition to electric vehicles (EVs), part of Ricardo's growing portfolio of work on the transition to sustainable logistics and business fleets." 
"There are 2.3 million SMEs within the UK Power Networks licence areas. They have a big part to play in reaching the UK Government's net zero carbon emissions target by 2050. Our research estimated that one in three SMEs in UK Power Networks' areas operate a business vehicle – a total of around two million. The aim of the project was to develop detailed knowledge of the SME customer segments, understand how these businesses use vehicles and identify the barriers they face in transitioning to electric mobility. Initially my role was as stakeholder engagement lead, planning how we were going to engage the SMEs, and in the later stages I became project manager."
 
"SMEs can be hard to reach because they are typically time-poor. An SME is officially classed as a business with up to 250 employees but in fact about 95 per cent of those in UK Power Networks' areas only employ up to four people. With Brexit, the pandemic and the cost-of-living crisis, they've got plenty to be thinking about before they start to consider EVs. The risk, however, is that they get left behind and this causes greater problems for them later down the line."  
"SMEs also defy definition. The project had the witty title 'White Van Plan' but many SMEs pointed out that they don't even own a van, let alone a white one!"  
"Our route to engagement was to consult more than 20 organisations that represent or work closely with SMEs. These covered 18 SME industry sectors from agriculture to utilities. In total we analysed a fleet dataset of more than 27,000 SMEs, reviewed 1,200 online survey responses, conducted a literature review of more than 80 documents and spoke to 80 key stakeholders." 
"SMEs have varying levels of ambition in the transition to EVs. It depends on their perceived barriers and when they think these will be overcome. Three themes emerged as particular obstacles: cost, infrastructure and information."  
"The greater upfront cost of an EV compared to an internal combustion engine vehicle is a big challenge for SMEs. So is the cost of workplace or depot charging infrastructure and connections. Our findings also highlighted the limitations of public charging, especially in rural areas, along with the reliance among some SMEs on larger or specialist vehicles that have fewer alternative fuel options." 
"UK Power Networks are innovating to meet the technical challenge of new EVs. Just one single 50kW rapid charger can have the same network impact as a block of 25 new flats1. The more EVs that are sold, and the more chargers installed, the greater the need to create smart solutions to unlock capacity. In early 2021 there were more than 100,000 EVs in UK Power Networks' licence areas while their forecast is for 4.5 million EVs on the road in London, the south-east and east of England by 2030." 
"SMEs are keen to see case studies from 'businesses like us'. We frequently heard about a lack of access to clear guidance and tailored information, together with limited understanding of charging requirements and a belief that there may not be a vehicle suitable for their needs. Without the time to carry out research, uncertainty can hold SMEs back. UK Power Networks have responded to our findings by setting up a dedicated SME EV information and knowledge hub. They're also running SME roadshows to provide face-to-face advice. Meanwhile, our team is working with local councils across the UK to lead by example and normalise operations of zero-emission fleets, making them seem more feasible and attractive to SMEs." 
"I love projects that focus on people. 'White Van Plan' was rewarding to work on because I'm interested in consumer behaviour and how we can make recommendations to support change, in this case to sustainable mobility. Not just in the UK, either: at Ricardo we are providing advice on green logistics to countries including Mexico and Argentina, where we know the market comprises a lot of SMEs. And we're working with multinational corporations who want to green their fleets – so not just SMEs but large-scale businesses as well. "