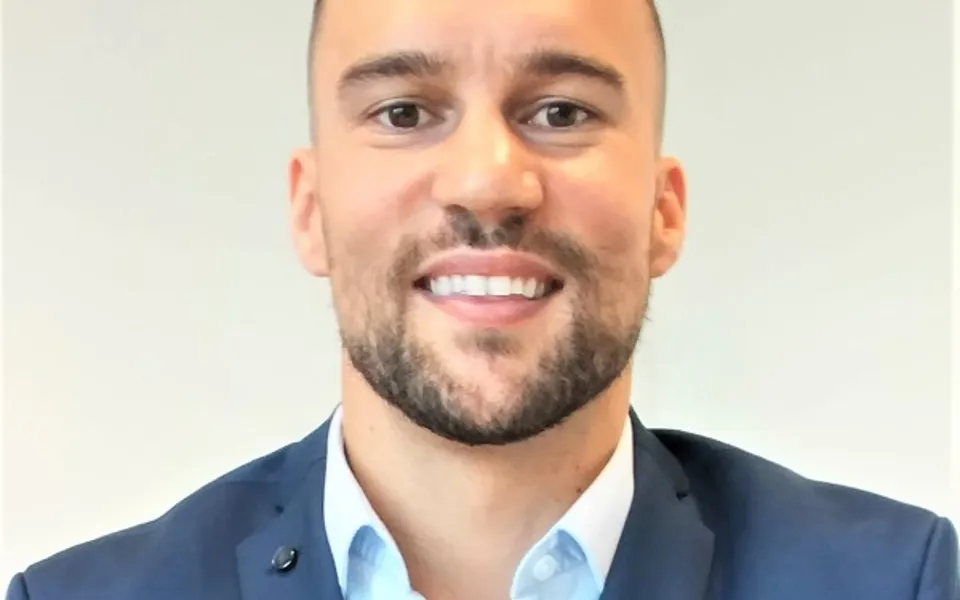 Celebrating Pride is a key feature of Ricardo's commitment to diversity, equity and inclusion, says Brais Louro, Principal Economist in Ricardo's Energy and Environment business unit.
This is a significant year for the Pride movement and the LGBT+ community. It's half a century since the first Pride rally took place in the UK; 2022 is a chance to acknowledge the achievements of those who have come before us but also to recognise the challenges still faced by our community and continue to fight against injustice and inequality.
At Ricardo, our Pride Working Group has organised a month of activities using the tagline 'Educate, Celebrate and Donate with Pride'. We are delighted that CEO Graham Ritchie will be speaking at the opening event to explain why it is important to celebrate Pride in the workplace, to reaffirm the company's commitment to diversity, equity and inclusion (DEI) and set the scene, not just for the events during July but for the years ahead.
We aim to have fun with a Pride bake sale, which will raise money for local organisations supporting people in need. We will also launch LGBT+-themed book and media clubs to offer opportunities for our colleagues to learn and gain awareness through reading, listening and/or watching stories, while making connections across the business.
Our final event will be a panel discussion on allyship, which is widely regarded as a key to unlocking the full potential of diversity. Allyship is about investing time to support others, for example by championing someone from an under-represented community; addressing unconscious bias; trying different recruitment methods; or using inclusive language. Our aim is to explore ways to promote DEI within Ricardo and create a culture that is even more inclusive.
I joined Ricardo's Energy and Environment business unit in 2020 as Principal Economist, having previously worked in similar roles for the UK Government and Deloitte. I am currently leading and contributing to multiple projects for the European Commission, the UK Government and business associations, supporting the policy development cycle by assessing the socio-economic and environmental impacts of policies, especially in relation to the EU Green Deal.
As an economist and social scientist, I also contribute to a diverse set of projects, for example, analysing and quantifying the potential impacts of environmental pollution and climate change across different economies to help governments and other social actors identify and prioritise their course of action.
My passion for this subject dates back to my time as a college student when I explored participatory development – the concept that equitable and sustainable growth in a community or enterprise will be more likely to occur if the whole community or workplace is engaged and empowered in the process. I was able to see this in practice when I spent some time working with non-governmental organisations in parts of South America, West Africa and the Caribbean. Ricardo's flexible and international environment attracted me to the company along with its fundamental commitment to help build a better future.
I've been involved in DEI networks for similar reasons: I want all of my colleagues to feel they could bring their authentic selves to work, to be able to be who they are. If we have to hide part of ourselves in the workplace, it makes it really hard for us to give our best for our customers and our team-mates.
Building on this, I co-founded the Energy and Environment business unit's LGBT+ forum to complement existing forums on gender, disability, race and ethnicity. The forum's objectives include developing community; gathering evidence, especially of the experiences of professionals in our business unit who identify as LGBT+; and raising awareness and sharing best practice within Ricardo, with clients and with partners.
I'm also a member of Ricardo's DEI Council, which brings together colleagues from across the company. It's an open environment and a safe space for conversations that can sometimes be challenging.
The Council and other employee-led groups across Ricardo's global network help to drive change by advising the company's Executive Committee and offering recommendations across all strands of DEI. We want to create a workplace where everyone can thrive no matter their background, ethnicity, gender, gender identify and sexual orientation, age, functional and/or neurological differences, religion or beliefs.
I researched Ricardo's culture before joining and I've found that DEI is indeed woven into our talent acquisition and development processes and the ways in which we do business. That said, there is still more to be done.
Drawing on my own personal experiences of working in different parts of the world, I feel there's still a way to go before we achieve diverse, equitable and inclusive workplaces. Multiple studies of workplaces in the UK, Spain, the US, Canada and other nations estimate that between 35 and 65 per cent of professionals who identify as LGBT+ are still hiding who they are to some or all of their colleagues.
Pride is an opportunity to rightly celebrate all the progress achieved in its 50+ years, and this is one of many reasons why the next half-century is just as important.