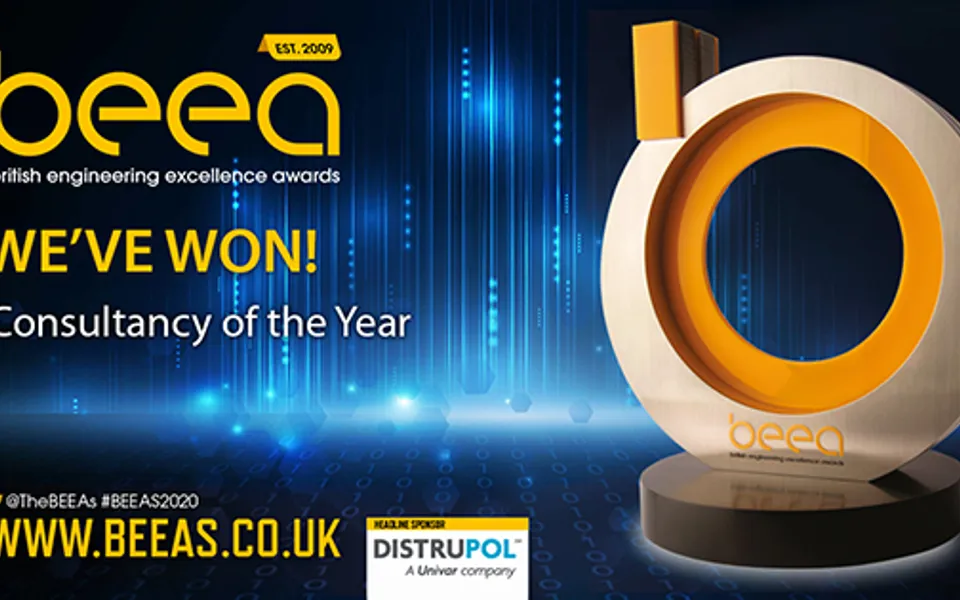 Ricardo named Consultancy of the Year in the British Engineering Excellence Awards 2020
23 Mar 2021
The award recognises Ricardo's world-class manufacturing, industrialisation and strategic consulting expertise in successfully preparing businesses to bring new products to market quickly, efficiently, and cost-effectively.
Ricardo Performance Products Division is delighted to have been named Consultancy of the Year for 2020 in the British Engineering Excellence Awards - the annual awards which celebrate design excellence.
The award was a recognition for Ricardo's innovative industrialisation consultancy service, N2PI (Niche New Product Introduction). The service distils all the engineering, manufacturing, commercial and strategic consultancy expertise garnered over its 100 years in the automotive sector, to help growing businesses bridge the gap from concept to production; ramp up as quickly, effectively, and efficiently as possible, without compromising cost or quality; minimising investment and providing a 'quick start' to the industrialisation process.
In making the award, the judging panel of industry experts said of Ricardo: "A great consultancy is one that not only thinks critically but takes a client on a journey, from concept to commercialisation. Ricardo has delivered just that."
Martin Starkey, Managing Director of Ricardo Performance Products said: "We pride ourselves on our commitment to deliver a high quality, complete service to our customers from concept right through to product launch and we are delighted to be recognised for this prestigious award."
Leveraging Ricardo's core competence and capability in complex manufacturing and diverse supply chains, including elements of its global strategic consultancy business, the Ricardo N2PI service is aimed at two key audiences. First, new companies looking to break into markets in which they have never operated before; secondly, early or pre-revenue companies who may understand small volumes but want rapidly but robustly to increase output to support new requirements or meet new client demands.
The N2PI Niche New Product Introduction service also supports companies in sectors not traditionally associated with Ricardo's automotive heritage, but which operate in similarly demanding sectors as diverse as healthcare to renewable energy - requiring high performance with the highest safety and quality requirements.
Ricardo Performance Products was honoured to have been short-listed for two other British Engineering Excellence Awards: Design Team of the Year, and Mechanical Product of the Year – for the design and manufacture of the high performance transmissions used in the all-electric Formula E series. This reflects Ricardo's extensive experience in electric motorsport, where the company has made significant investments in its performance manufacturing capability.
Find out more about Ricardo's award-winning innovation industrialisation service: https://ricardo.com/services/manufacturing/industrialisation
Got a question about this article? Contact us
Click 'get in touch' to reveal the form and fill it out to get in touch with our experts.