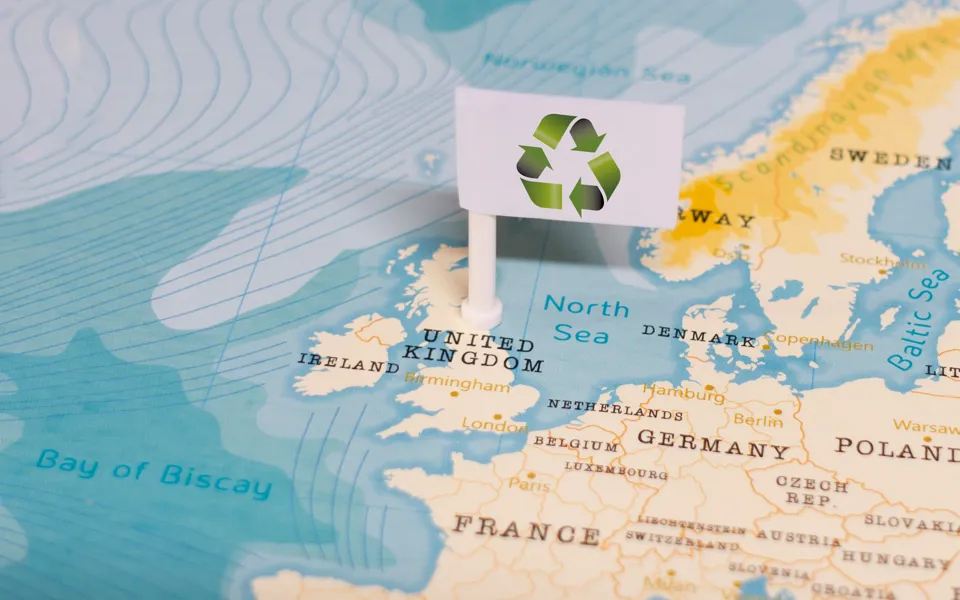 Ricardo's Waste and Resource Management Team were commissioned to provide specialist research and modelling on the role of the waste sector in supporting the delivery of net zero and the move towards a more circular economy.
The resulting report by Ricardo assesses the current performance of the waste sector in terms of capacity, cost, and environmental impact (carbon), and develops and models the least-cost infrastructure pathway for the waste sector to meet the sixth carbon budget by 2035 and net zero by 2050 across different arisings scenarios. This included the quantification of required infrastructure capacity, alongside its costs and benefits.
As a result of Ricardo's conclusions, the National Infrastructure Commission (NIC) has made recommendations to the UK central government on how the UK should invest in the future of sustainable infrastructure, the recommendations outline a strategic vision over the next 30 years and will set out a programme of transformation for the country's energy, transport and other key networks.
The findings in the report address 3 core strategic challenges:
Decarbonising the economy and achieving net zero
Supporting growth across all the UK's regions
Adapting to and remaining resilient to the changing climate.  
Its recommendations include:
Urgently implementing reforms to meet a 65 per cent recycling target by 2035 and phasing out energy from waste plants that do not include carbon capture facilities
Building additional water supply infrastructure and reducing leakage, while introducing compulsory water metering as part of efforts to reduce water demand

Backing electrification as the only viable option for decarbonising buildings at scale, to reduce reliance on volatile fossil fuels, lower energy bills over the long term and to meet the UK's climate targets, with the government fully subsidising the costs of installing a heat pump for one third of households – based on income – and offering £7,000 support to all others to switch to a heat pump or heat network

Adding low carbon, flexible technologies to the electricity system to ensure a highly renewable energy system remains reliable, and creating a new strategic energy reserve to boost Great Britain's economic security

Major public transport upgrades in England's most congested cities to unlock economic growth, and an urgent and comprehensive review of rail priorities for the North and the Midlands following the government's recent decision on High Speed 2

Better maintenance of existing roads and targeted enhancements to speed up journeys on underperforming parts of the national road network
Jack Brown, one of Ricardo's decarbonisation experts shared "Transitioning towards net zero within the waste industry is hugely important. We are delighted to have been trusted by the National Infrastructure Commission to provide the supporting evidence on the role of the waste sector in delivering net zero, for the second National Infrastructure Assessment. We look forward to seeing how these recommendations are implemented by the Government"
The full report can be found here
Find out more about Ricardo's Waste and Resource Management expertise