Driveline and transmissions
Ricardo delivers a range of world-class, fully integrated services for driveline and transmission systems, including design, development, and niche manufacture.
Book a consultation with our experts
Ricardo offers a wide range of services across multiple sectors, from passenger car and motorcycle, to aerospace, motorsport, and high-performance vehicle. We deliver services which cover the entire product development process, including design and development, test and validation, and manufacture and assembly.
Book a consultation
Our expertise covers a wide range of modern transmission systems and technologies for conventional, electrified, and alternative fuel powertrain, including:
Dual clutch transmissions (DCTs)
Manual transmissions
Automatic transmissions
Continuously variable transmissions (CVTs)
Automated manual transmissions
Our expertise also includes the full-service development and delivery of solutions for electrified powertrain technology which matches complex requirements of e-drive solutions.
Ricardo's transmission experts are globally recognised for their extensive capability across multiple platforms. As well as our broad capability in road transport, our specialised capability includes:
High performance vehicle and motorsport
We design, develop and supply production transmission solutions for high-performance and motorsport vehicles.
Aerospace
We deliver transmission programmes for aerospace which achieve the vital reliability levels combined with very low mass and highly compact solutions.
Off-highway
We deliver complex mutli-speed/multi-range transmission and driveline solutions for the off-highway market based on powershift, DCT and non-electronic DCT systems.
Our engineers have developed a range of solutions from a simple pair of drive shafts to sophisticated technology that incorporates transfer cases, multiple shafts, drive axles and torque distribution management systems.
Our facilities offer a range of niche manufacturing services, including extensive in-house machining, heat-treatment, assembly and inspection facilities. Our production supply capability extends to several thousand units per annum.
Independent test cells located across the globe are used to rigorously test components, engines and full vehicles to evaluate performance and support compliance with local and industry legislations.
Ricardo's modular and flexible control function libraries (FAST-R) allow efficient adaption to new transmission and driveline control projects. FAST-R libraries have been established over 20 years and are continually updated and improved and now include hybrid functionality. Sensor and actuator selection is also supported based on an objective based selection tool. Both high level strategies and low lever driver software can be supported and integrated into Ricardo rapid prototype controllers or client ECU hardware.
We help original equipment manufacturers (OEMs) ensure availability of critical automotive parts for aftermarket vehicles and can redesign components to improve efficiencies, meet new legislative targets or improve performance.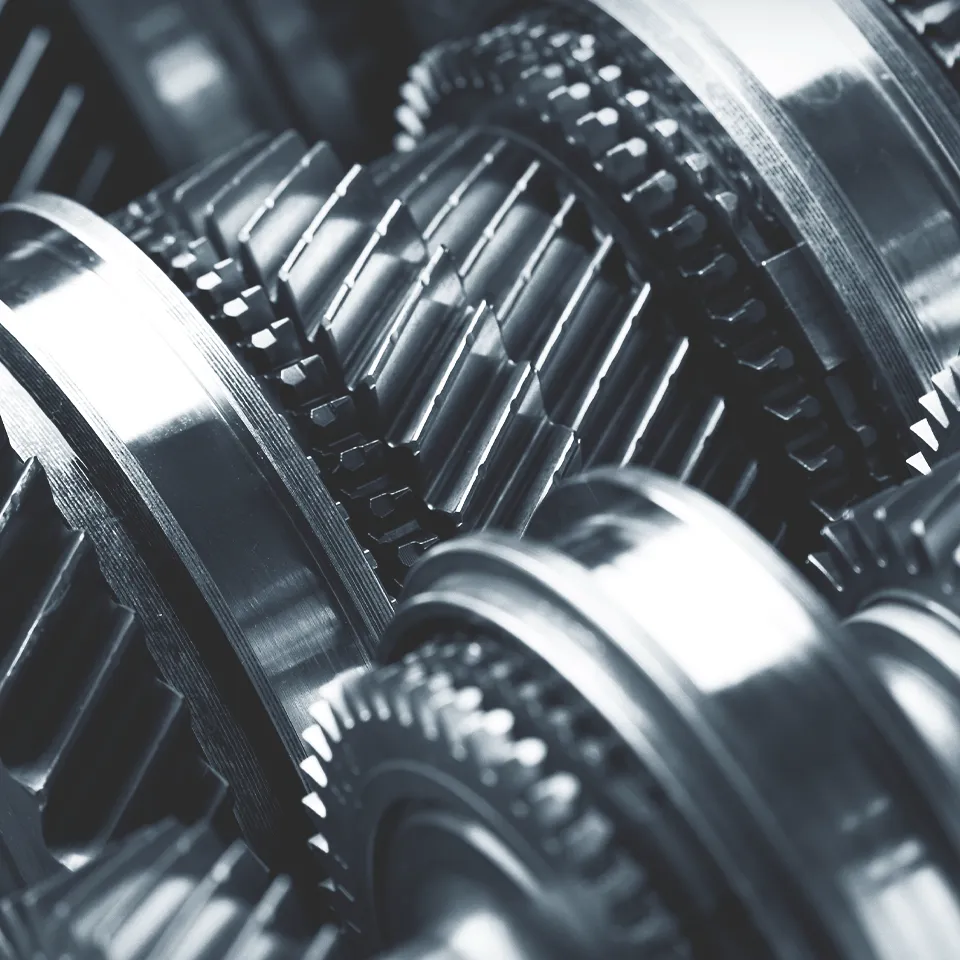 Our approach
Ricardo has a world-class, fully integrated capability for driveline and transmission system design, development and niche manufacture. 
Proven capability
A long and respected history in transmission and driveline engineering dating back over 60 years. 
Global technical centres
Ricardo's global footprint and technical centres delivers client needs using the full worldwide engineering and delivery capabilities, with local support as required. 
Manufacturing capability
Development prototypes or niche volume product supply underpins our engineering development to provide a total tier 1 capability for customers.
Flexible approach
Comprehensive capability from concept and target setting to troubleshooting/warranty investigations up to full turnkey development programmes. 
Driveline and transmissions
Markets
This service is offered within the following sectors.
Book a consultation with our experts
Click below to reveal the enquiry form and get in touch with our expert team about your requirements.