Electric powertrain development
Working with the world's leading automakers, suppliers and industry regulatory bodies, we provide unparalleled expertise in vehicle hybridisation and electrification.
Hybrid and electric solutions bespoke to your requirements
Our expert team offer a broad range of expertise and capabilities to support original equipment manufacturers (OEMs) and suppliers with their electrification programmes.
Book a consultation
Strategic studies related to legislation, business drivers and technology including life cycle cost, total cost of ownership and strategic procurement, and concept demonstration of advanced technologies.
Complete systems design, integration, vehicle build and production of parallel, power-split and series configurations as well as all-electric solutions.
Architecture definition and comprehensive vehicle modelling, system specification and design, safety analysis and implementation of safety critical control systems, and control algorithm development to achieve sophisticated functionality and fuel economy objectives.
We specialise in the development of hybrid technology, bridging the gap between traditional ICE and full electrification. We design, develop and manufacture hybrid transmissions for hybrid and electric, as well as engine design, calibration and optimisation for hybrid applications.
Design and development of electrical and electronic components including vehicle control units, electrical machines, power converters, high voltage harnesses and full vehicle, system and component EMC development.
We offer battery pack and charging station design, as well as engineering, development and testing, including rapid prototype battery management systems.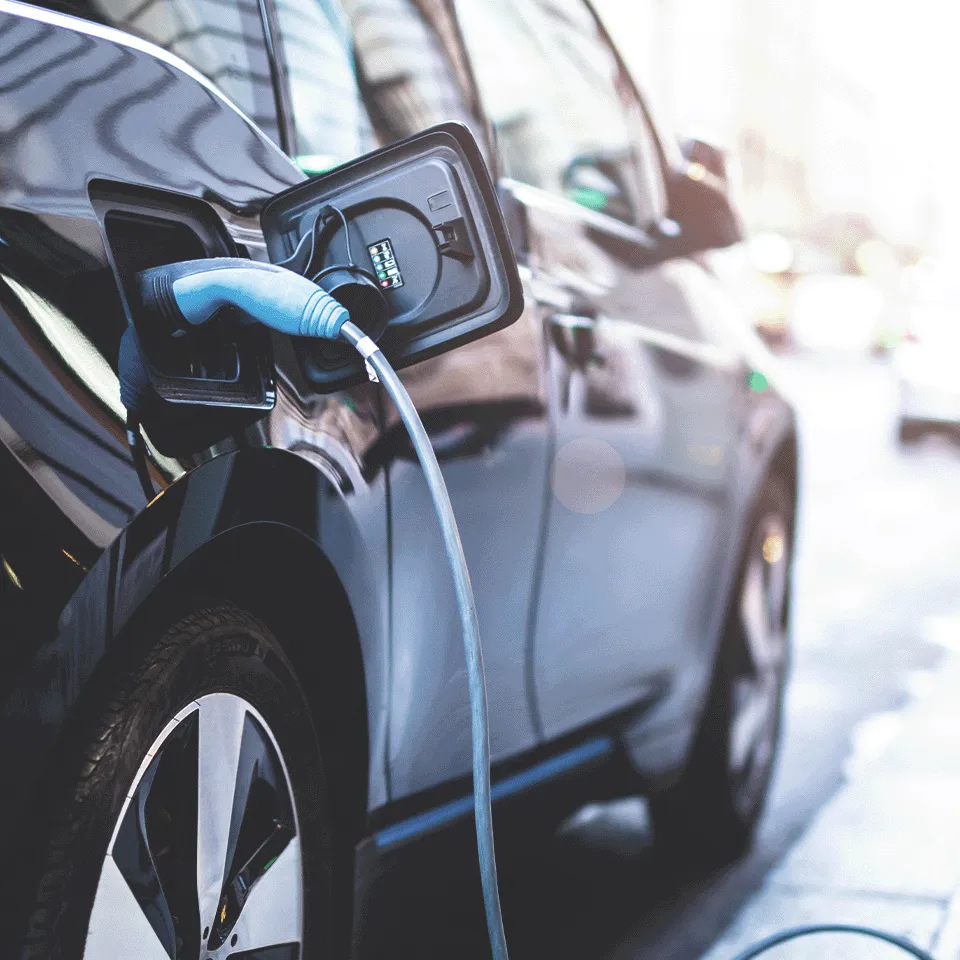 Why ricardo for electric and hybrid powertrain development?
We have helped to deliver more than 200 projects in this fast-growing sector, from concept and market studies to proof-of-concept design and development and full production programmes. 
Unrivalled technical experience
Ricardo's depth of strategic knowledge and technical experience enables customers to move quickly from concept to production.
World-class facilities
Ricardo boasts world-class hybrid and electric vehicle development resources and facilities.
Flexible approach
Flexible and collaborative approach, delivering high value, high quality solutions to time and within budget, while meeting client expectations for training and technology transfer.
Proven expertise
A deep technical understanding and proven expertise to develop, validate and implement into production virtually any vehicle architecture. Trusted by OEMs and suppliers.
Electric powertrain development
Markets
This service is offered within the following sectors.
Electric powertrain development Resources
Book a consultation with our experts
Click below to reveal the enquiry form and get in touch with our expert team about your requirements.