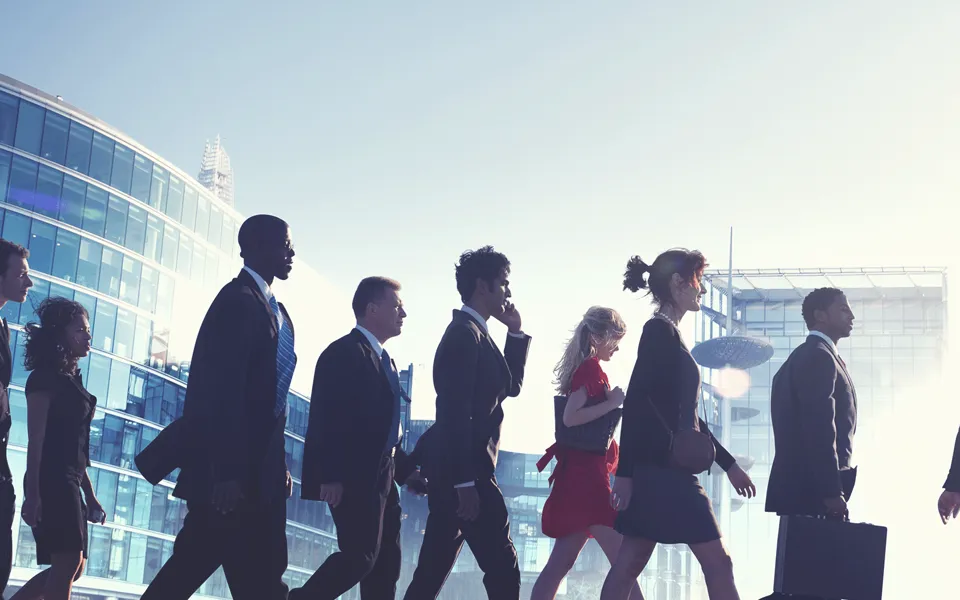 Components and materials are often cited as primary challenges affecting the supply chain for many businesses, especially in the short to medium term. But look longer term and a much more pressing issue is the supply chain within the labour market, attracting the right people with the right skills to grow your business. Reskilling and upskilling are no longer nice to haves, but critical to business success – and how businesses should put plans in place to attract and retain the best people.

Evidence suggests that skills shortages are a challenge in most areas of the economy, and the issue isn't just a local one, or confined to a specific geography. Organisations across the world are having to work hard to avoid the impact of potential future skills shortages on their growth and profitability.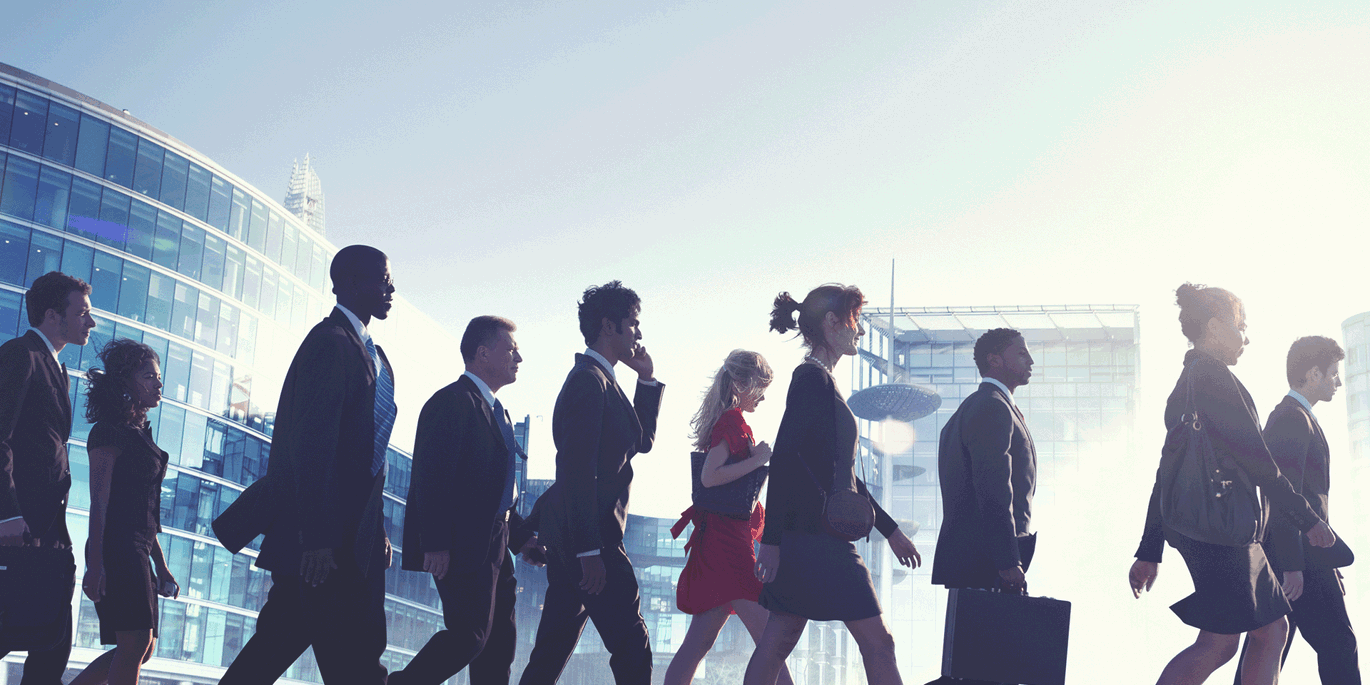 Long gone are the days where a job is for life, employees are much more likely to be transient, particularly in the earlier stages of their careers, moving from job to job, or from business to business, especially if they see greater opportunities to progress at another business. People are also becoming less risk adverse in favour of changing careers. Other factors leading to a move include not feeling fulfilled in a role, a lack of innovation, and an appropriate work life balance. Building an emotional connection to a business, based on the right vision and values, are also paramount for new starters, and is a primary attraction for job seekers. The power of a business brand can help a business stand out from its competitors – but it's important that the image is backed up by the reality.
Flexibility is important for both employers and employees
Increasingly, post-COVID, a more flexible working pattern has become an added benefit used to attract and retain employees. However, whilst technology may mean that we can work from pretty much anywhere in the world, providing there is an internet connection, it has also had some unwarranted negative impacts. Increased feelings of isolation and a rise in cases of mental health illness have both been well publicised. Even before COVID, businesses were looking more flexibly at their working patterns, the pandemic undoubtedly accelerated that drive, but many, including Ricardo, have opted, where feasible, for a hybrid approach to working, providing the benefit of crucial collaboration and interaction with colleagues, with greater flexibility. Finding the right balance that meets the needs of the business, it's employees and its customers can be tricky.

Attracting the next generation of skilled workers ensures the future longevity of a business. Put simply, a focus on early careers is a fundamental bedrock of business success. If you cannot attract the right people, you need to have a strategy in place to grow your own.
The aging population is a cause of the skills shortage
This is ever more important when you consider the world's ageing population. The United States alone sees 10,000 people per day reach the 65-year-old threshold for retirement, and this rate is expected to continue until at least 2029. A World Health Organisation report also recently found that by 2030, one in six people in the world will be aged 65 or over and by 2050 this number will double. On top of this, birth rates in many countries are falling. The combination of an ageing population and a falling birth rate means that there will be fewer people available to work.

In certain areas of the world the challenge is even greater, studies show that by 2050, China's working population will drop by 20% and in Japan, the working population is expected to fall by 40%.

Job migratory patterns are also likely to have much more of an impact on employment in the medium to long term. As a global business, Ricardo has offices in 30 locations worldwide, technology ensures that colleagues are connected and easily able to collaborate on international projects – it also ensures that geography isn't a barrier to attracting and employing the best people.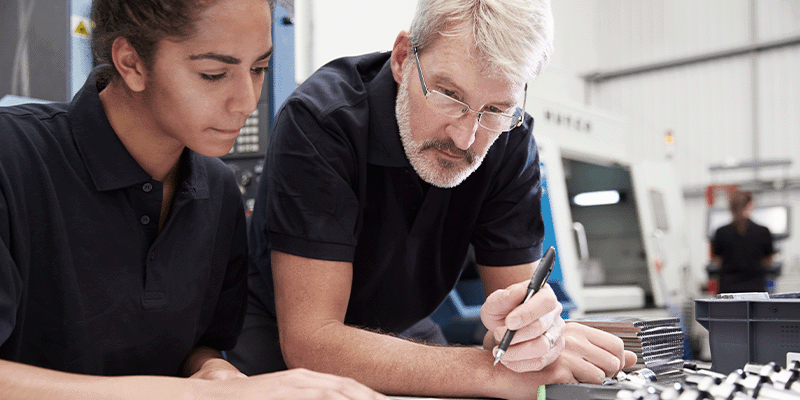 Businesses need to focus on developing a skills strategy to succeed
While attracting new talent is an important factor in business success, ensuring that your existing workforce has the right skills to continue to drive the business forward should also be a primary objective. Opportunities to progress, future learning and development activities especially around innovation and new technology and integration are all deciding factors for employees when taking a decision to join a business or choosing to stay.

For example, Ricardo has a diverse workforce in terms of its skill base. The business has over 100 years' experience gained in the design, engineering and manufacture of gearbox and transmission solutions for traditional ICE vehicles, but as the needs of our customers change, we must adapt and evolve our skills set to meet them. This is particularly true when it comes to creating more opportunities to recruit in areas including software, digital and autonomous design.

In order to be future skills fit, businesses need to focus on developing a skills strategy that is agile, flexible and looks at both current and future requirements. It should incorporate a multi-channel approach to recruitment, including how a business is perceived via social media and use of social channels as a recruitment platform. Business must have a value-added brand culture that is clearly visible to those outside the organisation. If businesses are looking to recruit from certain areas of the economy, they also need to think about the channels of recruitment. This includes consideration of what methods and platforms work well to attract the right calibre and type of skills required. For early-stage careers, partnerships with schools, colleges and universities can help foster strong relationships with the next generation, building loyalty and awareness.

A blog by Christy Good, Vice President, People Partner
Sign up to receive our insights
Click 'get in touch' to reveal the form and subscribe for more insights.