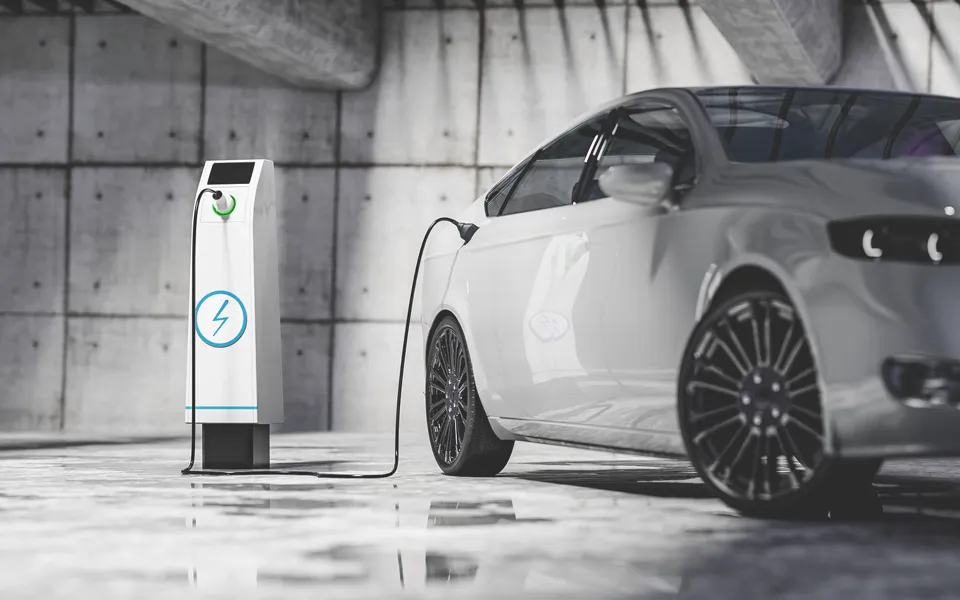 Introduction
The mobility sector is in the midst of a rapid shift from legacy fossil fuel-based platforms to increasingly digital, environmentally sensitive, and electrified solutions. Historic investments are attracting new entrants and fueling competitive pressures. Firms of all sizes are grappling with the best means to accelerate their portfolio into an environmentally conscious future while maintaining healthy business operations today. For those interested in inorganic means of rapid growth, Ricardo's unique ability to simultaneously assess the strategic, business, and technical merits of proposed investments for our Merger and Acquisition (M&A) and Investor Support business line clients can aid in reducing risk and enhancing transaction confidence.
Background
In the past 20 years, electric vehicles (EVs) have evolved to become a significant and growing segment within global mobility markets. According to the Wall Street Journal as of early 2023, ~10% of all vehicles sold globally last year were fully electric. Consequently, all elements of the EV ecosystem, from infrastructure support functions like charging networks to upstream vehicle supply chain elements like battery, e-motor, and inverter technology, have recently experienced a meteoric rise in investment. Over $220 billion has been invested through such transactions over the past decade with more than a third of that occurring in the last two-and-a-half years.

Fundamentally driven by growing environmental consciousness, the glut of investment into electrified technologies is now driving overflow capital into adjacent spaces like hydrogen and synthetic or bio-derived conventional fuels, inciting a "feeding frenzy" scenario in which a fear-of-missing-out can increase risk tolerance to a potentially unsustainable and unreasonable level. For every financial success in this arena, like Tesla, there are firms like Lordstown Motors that fall into bankruptcy or the growing list of 2020/2021 SPAC-listed firms valued at a fraction of their initial market offering valuations. This rapid expansion of players in the market is likely to reverse course, consolidating over the coming years as the electrified and green technology sectors mature, driving increased M&A activity. Subsequently, investment scrutiny in the form of due diligence activities is of increasing importance, emphasising the value of M&A advisors like Ricardo.
How can Ricardo support investors and M&A activity?
With the rapid shift in transportation propulsion technology from traditional internal combustion to electrified and green technologies, many firms involved in vehicle production and development are rightfully concerned they may have missed the moment and are working to rapidly catch up to competitors. Traditionally, such shifts necessitate large alterations to internal company structures, personnel expertise, and R&D trajectory to organically refocus operations. However, these shifts are complex and time-consuming, amplifying the concern of being left behind by accelerated technological advancement. Further, the existing expertise of a firm often remains highly relevant such that a wholesale firm refocus could generate as many problems as it solves (for instance, heavy casting capability, machining operations, global supply chain networks, etc. all remain highly valuable skillsets, whether the product is electrified or not). However, today's increasingly active transportation and mobility M&A landscape affords pathways to rapidly catch up to the competition through bolt-on acquisitions, joint-ventures, or highly flexible and reduced risk joint-development partnerships.
Such pursuits create a new challenge for firms: how does one technically evaluate a target company or potential partner when the capability sought is explicitly an area of weakness? From the perspective of a prospective acquiree, how does one properly, demonstrably, articulate the value of their unique technology or novel approach? It is in these instances that Ricardo's engineering expertise and experience in mobility sectors, can offer clients support and guidance to develop objectives, a strategy for success, and implement new ways of working. Our strategic and technical consulting teams are experienced working with clients to support technical due diligence activities on both the buy- and sell-side of transactions or, in increasing circumstances, the partnering of equals. Ricardo combines highly reputable management consulting capabilities with deep technical expertise underpinned by practical execution of the technologies we evaluate. For instance, Ricardo has developed a cutting edge inverter technology for the transportation segment; further details can be found here.
How does Ricardo work with clients to support future mobility strategies?
Electrified Powertrain Carve-Out
Our client requested an objective third party evaluation of the technological competitiveness and fundamental viability of a planned acquisition of a carved-out commercial electric powertrain division of a global Tier 1 supplier. Utilising our database of electric motors and leading-edge electric technology expertise, Ricardo evaluated the novelty, performance, and long-term viability of the target's e-motor, inverter, and ancillaries offering. Ricardo determined the product to be compelling and highly cost effective but lacking performance and the technology architecture to deem the product class leading.
Ricardo identified that the target was experiencing several challenges including a limited R&D pipeline to strengthen the product, potential staff retention and subsequent skillset mix challenges. Supply chain disruptions exacerbated by a recent change in manufacturing geography rounded out the "red flag"-style due diligence assessment. Overall, the acquisition target offered far more benefit than the sum of identified risks and our client proceeded with the acquisition. Today, the client is actively advertising the acquired product line as a part of their growing electrification portfolio.
Ricardo seeks to provide deep scrutiny of our client's targets ensuring all risks are identified. This provides our clients with the maximum level of information to guide a final decision.
Augmenting Strong Brand Recognition with Electric Technology
The client possesses a rich history and strong brand recognition amongst performance automotive OEMs and consumers alike but recognised they lacked internal expertise to evolve against the rapidly changing electrification landscape. Ricardo executed a three-phase engagement plan, initially outlining viable pathways to growth, emphasising synergistic value with existing skillsets, and identifying prime areas for inorganic improvements. A roadmap was developed that underpinned an extensive partnership identification, evaluation, down-selection, and a subsequent solicitation activity inclusive of more than one hundred potential targets with a wide breadth of potential partnering structures (e.g., outright acquisition, joint-ventures, strategic supply agreements, co-developed products, etc.). These efforts culminated with a core target list of eight firms and multiple due diligence efforts against each.
Ricardo's efforts armed the client with a vantage point and structured methodology to evolve their internal capabilities and expand their portfolio with state-of-the-art technology, bringing their highly revered brand to the forefront of the 21st century.
Evaluating a Nascent Fleet-as-a-Service Opportunity
A global financial services group sought to exercise Ricardo's holistic knowledge of the budding commercial electric vehicle space through evaluation of a potential investment in a Fleet-as-a-Service (FaaS) provider. In this instance, the target's fundamental business model, supplier relationships, approach to infrastructure development, and customer pipeline were independently evaluated for accuracy and level of risk, as part of the due diligence process.
While EV charging infrastructure is increasingly a part of public discourse, few are well versed in the process and investment requirements necessary to install many megawatts of power at a particular location (in this case, a commercial vehicle charging hub). This element of the technical due diligence outlined the installation process, which was highly dependent on the local utility provider. The key challenges identified were total power availability, time, and cost to install power capacity. This was further compounded by a demonstrably overly optimistic customer pipeline and a high degree of asset risk exposure due to varied fleet vehicle OEM sources. As a result, our client's appetite for investing in the target was diminished.
With fear-of-missing-out driving riskier investments in electric and green tech, it becomes increasingly critical to provide a grounded and objective view of the viability of investments. Through our due diligence support, Ricardo seeks to empower clients with factual analysis and objective viewpoints to provide confidence in transactions, be it to invest or to avoid an unacceptable risk, as was the case here.
Summary
The rapid changes in the transportation and mobility markets have challenged the growth strategies of many established firms. This shift has also led to the inception of new electrified product providers offering novel e-motors, power electronics, driveline architectures, etc., along with an influx of competition from firms traditionally outside of the transportation sphere. A rapidly changing market and increasingly crowded competitive space is driving an impetus to grow and adapt, and to do so quickly. For many firms, big and small, new, or established, inorganic M&A pursuits can provide a means to rapidly expand a product line but at a risk due to an asymmetry of information access versus the target. Support from Ricardo's Strategic Advisory team can help to reduce the technical unknown to maximise confidence in a proposed investment.
Contact us
Click the button below to get in touch with our expert team for more information.