Waste and resource management strategy
A robust waste strategy is essential to achieve goals such as reducing waste, increasing recycling, updating waste infrastructure and decarbonising, all while meeting the needs of stakeholders and factoring in resilience to future demands. Ricardo can help you to develop a strategy to address all this and more.
Industry experts helping to create robust and impactful strategies
Through Ricardo's waste strategy development process, our experts will help you in understanding and delivering on three questions:
Where are you now? – Understanding your current situation in terms of stakeholders, infrastructure and assets, the current operations and material flows.
Where do you want to be? – Helping you to align your goals, set a clear vision and understand the level of ambition (and associated effort required) to achieve that.
How are you going to get there? –Helping you to understand and assess possible solutions to determine the best approach for your needs then defining a clear development framework.
We will develop a strategy that will be a living document that can be regularly referred to and easily updated and maintained. The strategy we will provide will not only include risk management, but also help to capitalise on available opportunities new areas such as evolving societal models that help to avoid waste being generated.
Our experts will analyse options using proven frameworks to produce a robust waste strategy and define an approach to effecitively communicate this to stakeholders, driving measurable positive change in your waste operations.
Our waste and resources team has significant experience supporting both our public and private sector through delivery of:
Stakeholder engagement plans and stakeholder mapping
Situational analysis and using proven tools to understand the current operating context
Vision definition workshops and materiality assessments
Waste flow mapping, forecasting, and options modelling
Options appraisal assessments, collection, and treatment system reviews
Benchmarking
Developing strategic evaluation frameworks, completing Multi Criteria Analysis (MCA)
Support with governance frameworks
Action planning
Data strategies, monitoring and evaluation frameworks
The world is changing at an unprecedented rate – to remain useful your strategy needs to be resilient to foreseeable changes.  By understanding these changes through completion of PESTLE (political, economic, social, technological, legal and environmental) megatrend and vulnerability assessment our team can help you to develop a more robust strategy.
The focus on decarbonisation across nations to manage climate change with net zero places a greater emphasis on waste strategies and the role waste management can play. For example, decarbonising the fuel vehicles use –  switching from diesel to electric, hydrogen or biofuels; managing disposal sites to capture methane, decarbonising feedstock of waste combustion facilities. Ricardo have dedicated decarbonisation teams, producing innovative and cost-effective decarbonisation solutions.
We can help with:
Reporting your Scope 1, 2, and 3 emissions to inform a carbon strategy

Understanding the GHG implications changes to your collection system or treatment infrastructure,

Making decisions about your next collection vehicle fleet
Understanding the role of technology in reducing emissions from waste treatment
Building net zero and carbon targets into your procurement process
Our team can provide you with cutting edge analysis and scenarios to reduce the carbon emissions from your contracts, services and facilities. Our strategy development and review services bring the most current thinking, together with robust data analysis, science and policy context, to navigate and implement change.
The principles of a circular economy are about eliminating wastage of resources from systems. Your strategy should incorporate solutions to, not only reduce waste, but to repurpose it as a useful by-product. Ricardo's circular economy experts can help to identify opportunities and innovative new pathways.
Ricardo's waste team has an extensive track record of reviewing and benchmarking a wide range of waste-related services. We can provide you with a thorough analysis of service performance and suggest effective improvement solutions that could deliver cost savings and performance enhancement.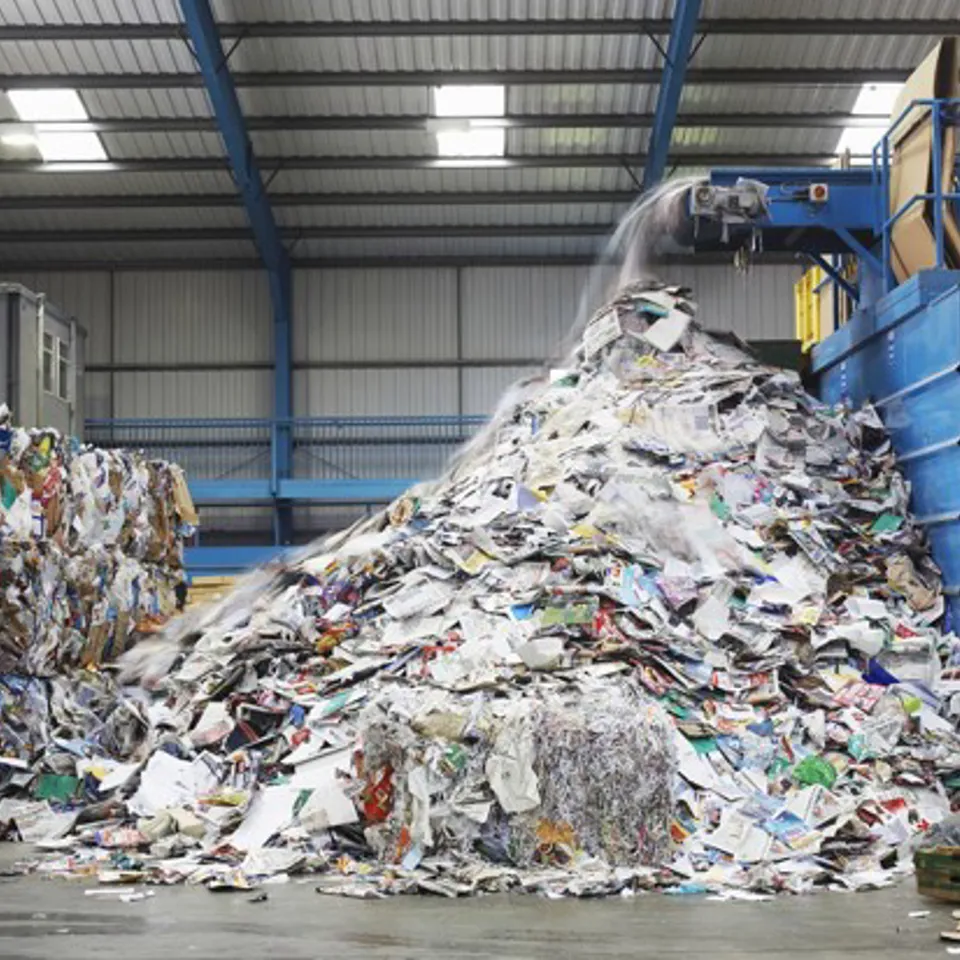 Waste and resource management strategy Resources
In conversation with Jeff Morrison and Fred Gersdorff
Watch video
Climate repair technology: what is it and how does it work?
Read blog