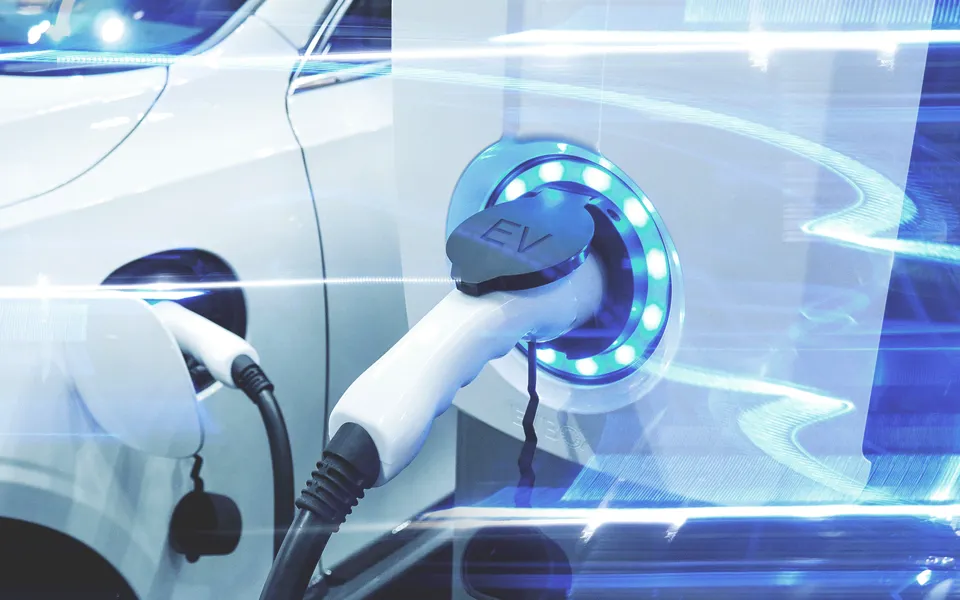 Battery innovation is going to play a key role in the electrification space in the coming decade. This will create both challenges and opportunities that OEMs and tier one suppliers will have to contend with on the road to 2035. Dr Bahareh Yazdani Damavandi, Ricardo's Head Technical Authority for Batteries, and Dr Gael Chouchelamane, Technical Authority for Batteries, give us their insights on the key issues that OEMs must consider in their electrification strategies.
For Gael and Bahareh, battery innovation covers a wide spectrum of topics, including the development of battery chemistry and the integration of cells into the battery itself, and also innovation in manufacturing techniques, the supply chain, and consideration for recycling and end of life of the batteries.

"We are also seeing battery innovation in terms of development of target application," comments Gael.

"Initially, these types of batteries were used primarily for automotive applications, but now there's more and more demand for other applications such as energy storage for industrial settings."

Bahareh confirms that, more than anything else, it is consumer requirements that will guide battery innovation over the next decade and beyond.

"Any product should be guided by the requirements of the market and, as such, being attentive to these requirements and being able to respond to them will have a significant impact on the future of the electrification space. This is as true for the development of the technology as it is for the manufacturing of it."
The role of battery innovation in cost reduction
The cost of electric vehicles remains one of the biggest pain points for consumers looking to make the switch. According to our experts, battery innovation in the manufacturing space has a key role to play in cost reduction for the electrification space on the road to 2035.

Manufacturing innovation is also going be key to cost reduction at the system level. Processes like dry coating and digitalisation of cell manufacturing will reduce the cost of manufacture. Savings which can then be passed on to the consumer to encourage uptake of electric vehicles.
Digitalisation will be a key focus in the battery innovation space
"Digitalisation of processes is going to continue to be very important for both the manufacturing of batteries and the development and improvement of battery technology," Bahareh adds, highlighting that digital processes are enabling manufacturers to identify defects earlier in the manufacturing process to reduce faults later down the line, saving businesses time, money, and reducing the environmental impact of their product.

For Gael, the future of battery development hinges on data. As vehicles become increasingly software orientated, the data that they can provide on usability will be paramount to battery innovation and service provision.

"Digitalisation can be an immensely powerful tool for battery development if you use it properly. If you have access to vehicle data, then you can use this to more easily detect when something is going to go wrong with the battery. You can then administer a software or hardware upgrade, if necessary," he says.

"Additionally, digital engineering techniques will reduce the requirement for physical testing and development. This in turn reduces cost and resource requirement in the development stages."

Though it is fast becoming the norm for OEMs to be processing vehicle data, our experts highlight that it is essential for businesses to take into consideration how they use and protect data protect. Particularly as customers become increasingly aware of the kinds of personal and usage data that organisations store.

Striking the balance between collecting the right kinds of data to inform developments in battery technology and providing effective Battery Management System (BMS) services, whilst being sensitive to the privacy concerns of consumers, is going to be paramount for any business in the electrification segment.
Second life for batteries and full life cycle thinking
There is also a need for all industries to decrease their carbon footprint, so this is one of the major drivers of battery innovation. However, consumers are also becoming increasingly concerned with the environmental impact that vehicles are having across the full product life cycle.

"Another major challenge that OEMs must consider in their electrification strategies is Life Cycle Assessment (LCA), not just of the battery itself but also its application," explains Bahareh.

"Consumers are increasingly interested in the life cycle of the battery, particularly where the materials have come from and what happens to the battery after its useful life has ended.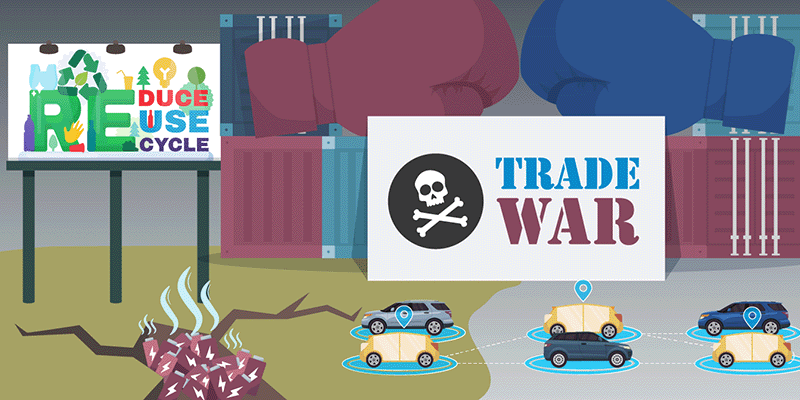 Second life battery is fast becoming an opportunity for market development for businesses in the electrification industry. Gael reflects on the growing requirement for this:

"If my car and its battery have a useful life of 10-15 years, then I want to know what the opportunities are to give these components a second life, rather than them just ending up in landfill. There are a few options out there now, but it is an area which requires development."

Our experts highlight that businesses in the electrification segment need to consider a holistic view of the battery's product life cycle from cradle to grave. From knowing and understanding the provenance of the materials used to build the battery; to first, second, or even third usage; and then on to disposal and recycling.

Reaching to a sustainable battery industry with less carbon footprint is a key goal for both customers and industry so EU regulation is setting up aggressive recycling targets for OEMs which is expected to impact the whole value chain. There will be a significant increase in the amount of returning EV batteries from their first life by 2040 which opens up new opportunities for the second life battery market and the time to be engaged with this market is now.
Flexible, agile businesses will win out in this market
As technology advances, our experts emphasise that flexibility and agility will be important for businesses on the road to 2035. Remaining adaptable to the market requirements will be essential to be able to capitalise on opportunities and to prepare for the challenges ahead.

Learn more about how Ricardo can help businesses plan for uncertainty on the road to 2035 and make an appointment with our experts to discuss the electrification challenges which are unique to your business.
Sign up to receive our insights
Click 'get in touch' to reveal the form and subscribe for more insights.