Accredited assurance services
Ricardo Certification
About Ricardo Certification
Ricardo Certification comprises a set of companies within the Ricardo group that perform independent assurance and testing services in rail and other sectors.
Ricardo Certification operates as a separate and entirely independent business within the Ricardo group. Each assignment we undertake is accepted in full recognition of the need for impartiality and confidentiality, so the client and its key stakeholders can have full confidence in the assessment performed.
Our strict internal controls require that we review, identify and control any potential conflicts that may arise - at a personal, project or company level - which may bias an assessment. All certification decisions are made by designated project decision makers, known as Signatories. Signatories are independent of the project work performed and ensure both that the assessment work is performed in accordance with Ricardo Certification's accredited processes and that the assessment is impartial.
To view Ricardo's independent assurance policy in full visit ricardo.com/policies.
To view Ricardo Certification's Declaration of Impartiality Click Here (PDF, published October 2023)
Our approach is based on a belief that assessments should not be 'box-ticking' exercises. Nor a burden on your teams.
Instead, experience has demonstrated how the early involvement of a proactive team of assessors adds value to projects and provides an important source of insight for Project Managers. By maintaining open and constructive dialogue throughout the process, we can help remove unnecessary paperwork and reduce the risks of delays and cost overruns.
If you need to lodge a complaint or appeal - for example, about a certification decision or assessment outcome - please contact your local Ricardo Certification office in the first instance. A member of our team will help you with your complaint or appeal. Throughout the process, this member of our team will be called 'the recipient of the complaint'.
The recipient of the complaint must pass the information to our Head of Accredited Services. The Head of Accredited Services will then judge whether your complaint or appeal relates to activities for which Ricardo Certification is responsible. If it does, the Head of Accredited Services will assess whether Ricardo Certification, and who within Ricardo Certification, shall deal with it.
The investigation into the complaint or appeal, and the ultimate decision about how to address the it, will be performed either by the recipient of the complaint or by the Head of Accredited Services. This shall not result in any discriminatory actions. The decision will be reviewed and approved by the HSEQ Manager, who is independent of the certification or inspection activity that the complaint or appeal relates to.
If the complaint or appeal is judged to be relevant, then the recipient of the complaint will enter the details of the complaint or appeal into the Ricardo Improvement Tool (RIT). The complaint or appeal will be investigated and tracked through the RIT. The RIT process is described in HSQ-HT-018 Improvement, and details of this process can be provided to third parties on request.
The recipient of the complaint must provide you with confirmation of receipt, offer subsequent progress reports, and then let you know the outcome of the investigation. The recipient of the complaint will give you formal notice that the complaint and appeals handling process has finished.
Your feedback on the complaints and appeal process is welcomed. Please send your feedback to your local office.
Certificates
Notified Body certificates issued by Ricardo Certification are available on the ERADIS website (eradis.era.europa.eu), which houses a database of all the Notified Body certificates for products and applications under the Interoperability Directive that have been issued.
If you need to see a relevant ISA, RPC or even NOBO certificate issued by Ricardo Certification for a system or product, or related to an application, please contact the relevant local office who will be able to assist.
Financial
Ricardo Certification charges fees to clients for the independent assurance and testing activities it performs, and this is its only source of income.
Fees can vary considerably to reflect the services provided, timescales and scope of work. They will typically be based on the number of days effort required to perform the work.
Fees are agreed through the provision of a proposal from Ricardo Certification for the services provided, based on documentation and discussion of details with potential clients. If you wish to discuss a potential commission, and determine the likely fees please contact your local office.
Processes and procedures
Ricardo Certification is accredited by UKAS, RvA, and DANAK, against either ISO 17065 or ISO 17020 or ISO 17025 depending upon the scope of each particular accreditation. The services which Ricardo Certification provides are defined in service manuals which sit underneath a top-level manual, RC-MD-001, which defines the general set up and organisation of the company. Specific services use an evaluation scheme related to their scope, and are defined in the service manuals, and embodied in a plan that is produced. More details are available upon request from local offices.
Rights of Applicants/Clients
The rights (and duties) of applicants for each particular service are defined within the relevant Domain Manuals and also documented in client proposals. This includes the right to appeal certification decisions and to complain if the service provided is insufficient.
Based on your specific requirements of the markets you serve, companies within Ricardo Certification can provide the relevant accredited assurance services to support you.
View a list of accreditations held by the companies in Ricardo Certification: Accreditation update - June 2023
Unique to Ricardo Certification, and developed exclusively for the rail sector, the Ricardo Compliance Tool is a pioneering cloud-based technology used to deliver Independent Assurance projects from requirements capture through to acceptance and certification.
Find out more about the Ricardo Compliance Tool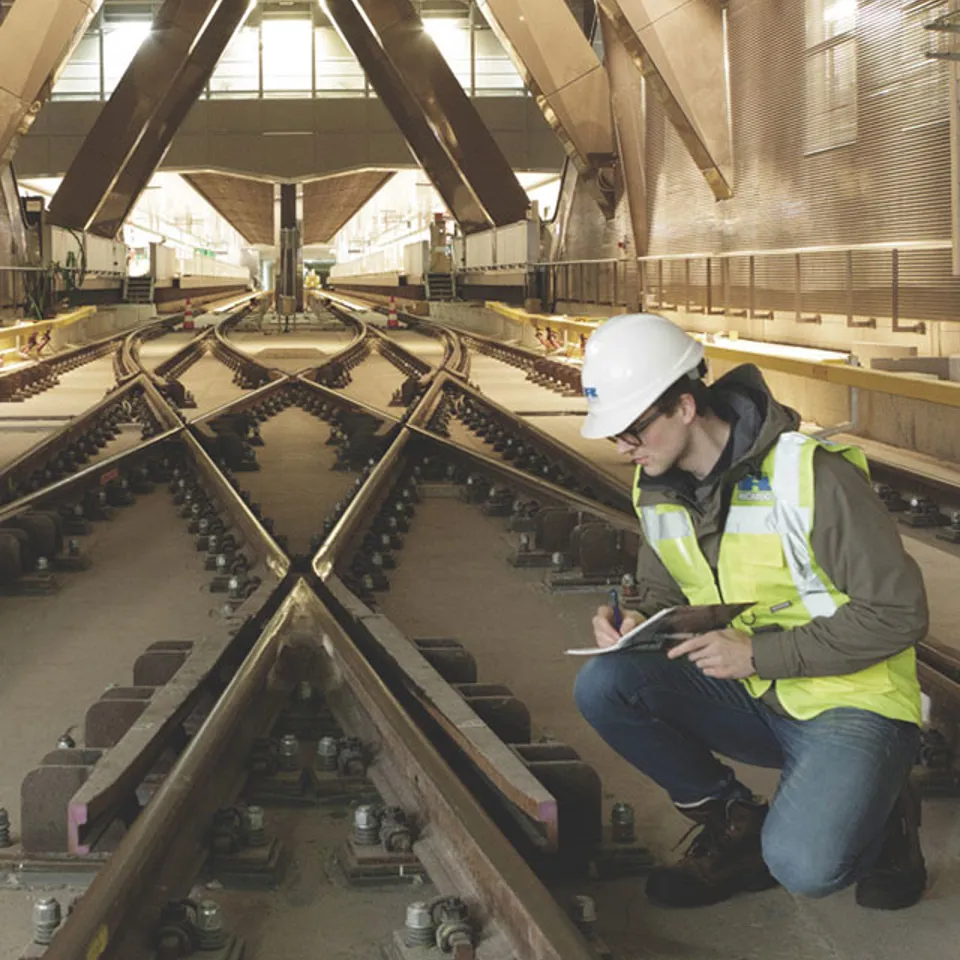 A Designated Body (DeBo) in the rail sector is an organisation accredited to undertake assessments of a project for compliance with notified national technical rules (NNTR).
Ricardo Certification companies that are accredited as a Certification Body to ISO/IEC 17065 are also appointed/recognised as a Designated Body (DeBo) and can carry out conformity assessments against national rules in a range of European territories, or collaborate with local organisations to provide the necessary services.
Learn more about our Notified, Designated and Approved Body services.
The European Commission Common Safety Method on Risk Evaluation and Assessment Regulation 402/2013 (CSM RA), as amended by Regulation 2015/1136, provides a legal obligation and mandatory framework for assessing the risk associated with significant engineering, operational and organisational change to the EU and UK mainline railways.
An Assessment Body (AsBo) is an independent party appointed to assess the application of the hazard management safety risk process applied during a project, culminating in a Safety Assessment Report.
Learn more about our Assessment Body capabilities
Ricardo Certification Limited offers an accredited service against ISO/IEC EN 17065 for the verification of conformity of an engineering change against applicable requirements, for all types of On Track Machines (OTM) in the UK.
This service can be used to demonstrate conformity with Railway Group Standards (RGSs) applicable to rail vehicles.
Our verification process is designed to objectively confirm that your projects comply with relevant legislation and regulations (including those relevant to safety), your management systems, and associated requirements or processes that you adopt.
Performed as either an accredited or unaccredited service, an ISA confirms if a product, system or entire railway meets industry, legal and regulatory standards related to safety. 
It can encompass the safety assessment and audit of any design, manufacture, installation, testing and safety documentation for the engineering systems, and extend to any procedures, preparations and safety policies in place ahead of a railway's entry into service or a product's release to the market.
Read more about our accredited ISA service
Why choose Ricardo Certification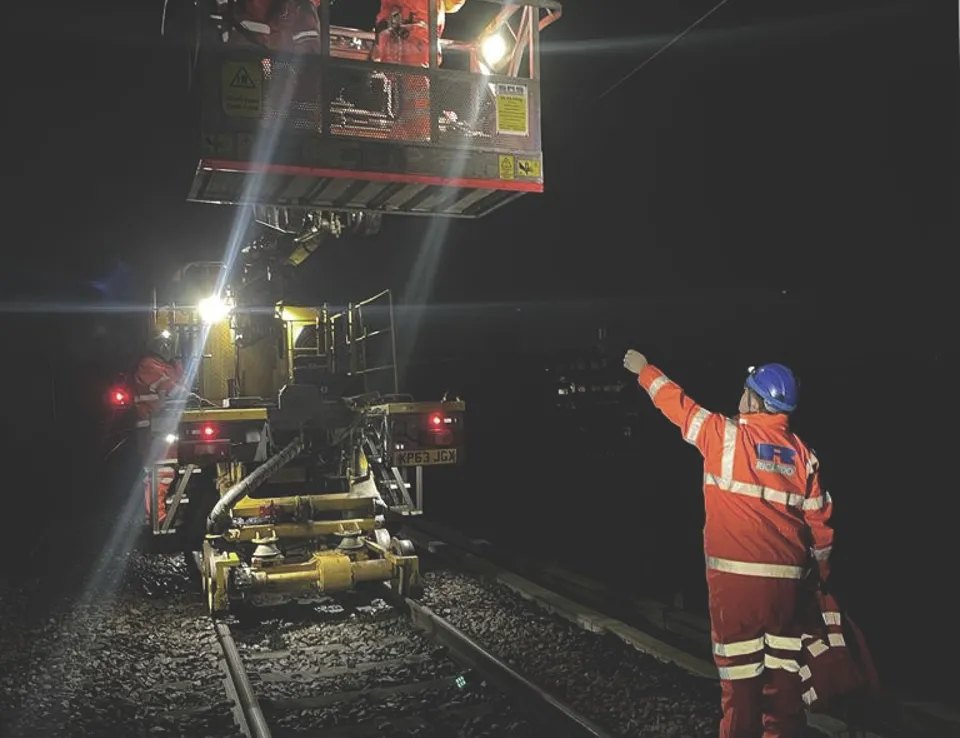 Rail domain specialists
Rail systems experts will be responsible for preparing all outputs and will provide constructive feedback throughout the process.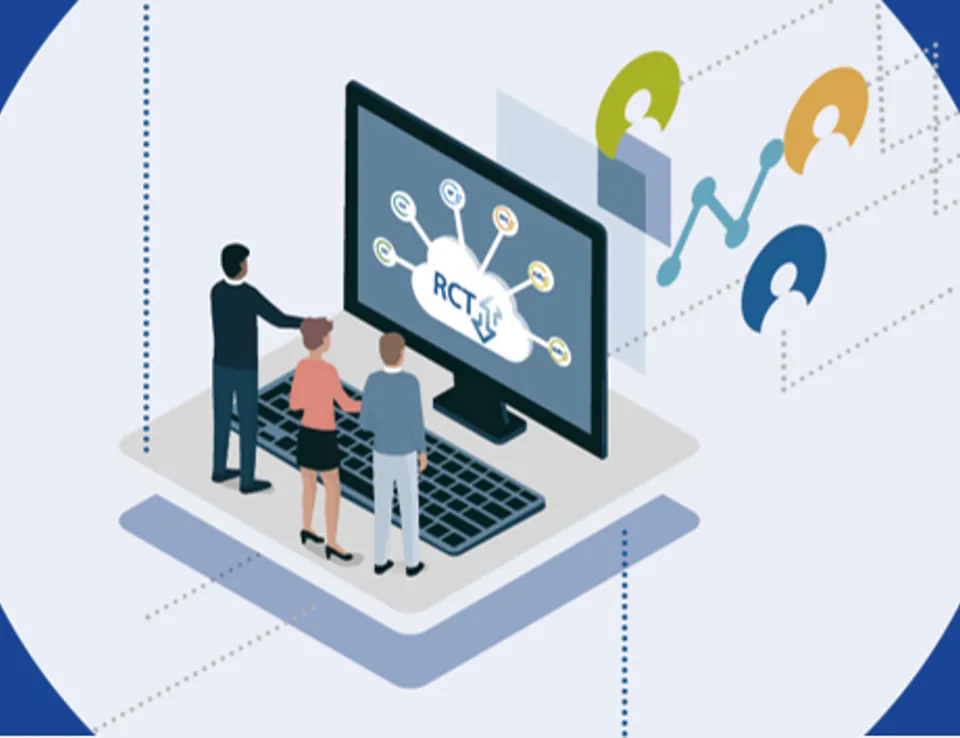 Efficiency and collaboration
We use bespoke tools and processes that reduce administration, minimise delays and prevent cost overruns.
International network
We will bring best practice and techniques honed from performing assessments on rail and transit projects across the world.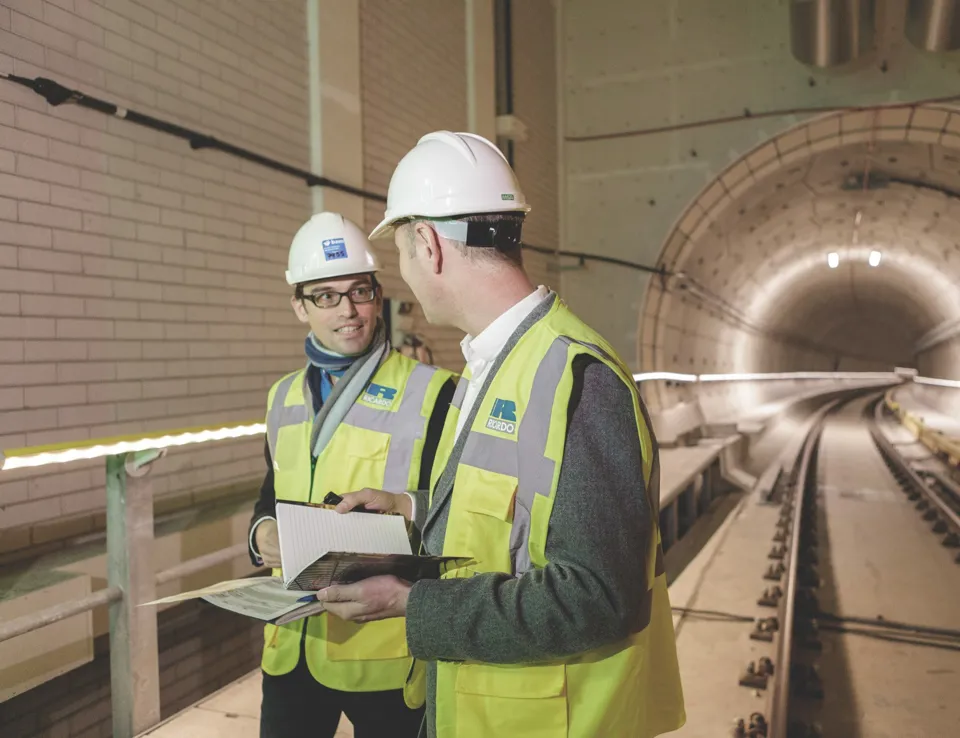 An industry voice
Our assessors are contributors to the Working Groups and industry forums that define technical standards and assessment criteria.
Contact our experts
Find out more about our assurance services and how we can help you