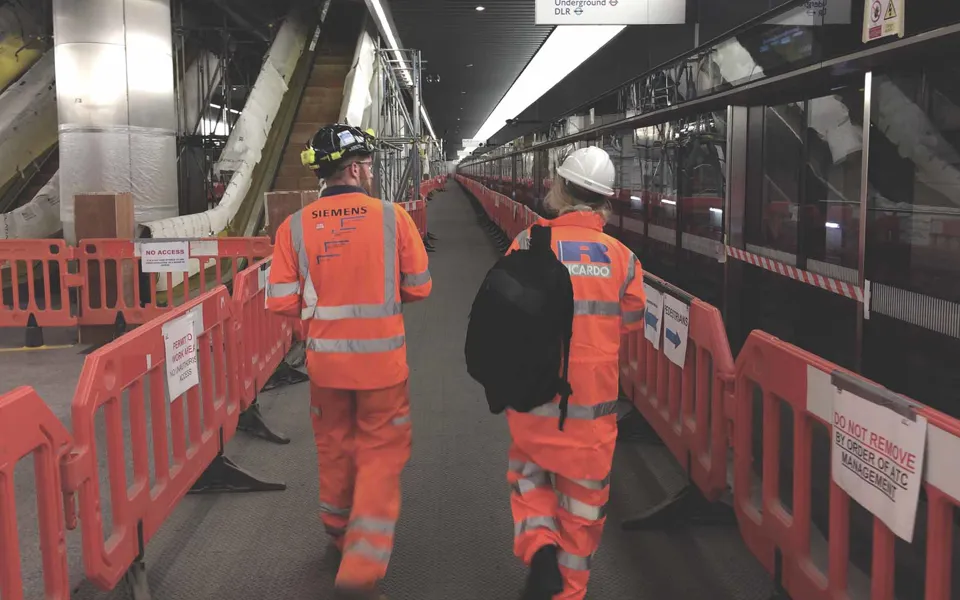 We are recruiting for a range of important project delivery positions across our UK rail business.
Each role can be based from any of our main offices in York, Derby, London, Preston or Bristol. Hybrid and flexible working arrangements are supported in all locations, including the Republic of Ireland.
---
Senior Electrical Engineer (EMC)
We are seeking an experienced Senior Electrical Engineer to lead a variety of rolling stock, infrastructure and research-driven projects on behalf of clients such as Alstom, Eversholt, Hitachi, Irish Rail, LNER and RSSB.  View the full role profile
Principal Safety Consultant
Our Principal Safety Consultants provide technical leadership for complex rail engineering projects, bringing extensive experience of standards such as EN50126, EN50129 or IEC 61508, and/or the Common Safety Method for Risk Assessment regulation. They also take a strong interest in developing team members in both a technical and commercial capacity, thereby helping to prepare the next generation of safety consultants and assessors.
View the full role profile
Senior Safety Consultant
Senior Consultants help to produce proposals, deliver projects, and support the development of junior team members. We are looking for a candidate with experience of safety engineering and assurance in the rail sector, with proven knowledge of standards such as EN50126, EN50129 or IEC 61508 and/or CSM-RA.
View the full role profile
Safety and Security Consultant
We require a dynamic individual to join our Safety and Security Team in a client-facing role. This individual is expected to combine sound engineering knowledge and judgement with excellent communication skills. A proven record of producing high-quality technical deliverables is desirable.
View the full role profile
Safety Consultant
Consultants are an essential part of our project teams, helping to produce deliverables whilst developing their commercial and technical capabilities. We are looking for fast learners who can pick up a variety of different tasks. As well as technical work, Consultants can expect to be involved in business development and sales support when needed. 
View the full role profile
---
Other skills and experience to offer?
With new projects starting all the time, we welcome hearing from talented individuals with experience of the rail sector - whether in rolling stock, infrastructure or day-to-day operations - or from specialists in fields such as systems safety, cyber security, asset management and human factors, who honed their skills in other sectors.
If you are interested in a general discussion about how your skills and experience could fit our service portfolio, please send your CV direct to the UK team via rail@ricardo.com 
Alternatively, visit our Ricardo career pages to find out more about all the roles we are currently recruiting for: Do the work you love | Careers in Ricardo
Contact our UK recruitment team
Use this form to start a conversation with our recruiters