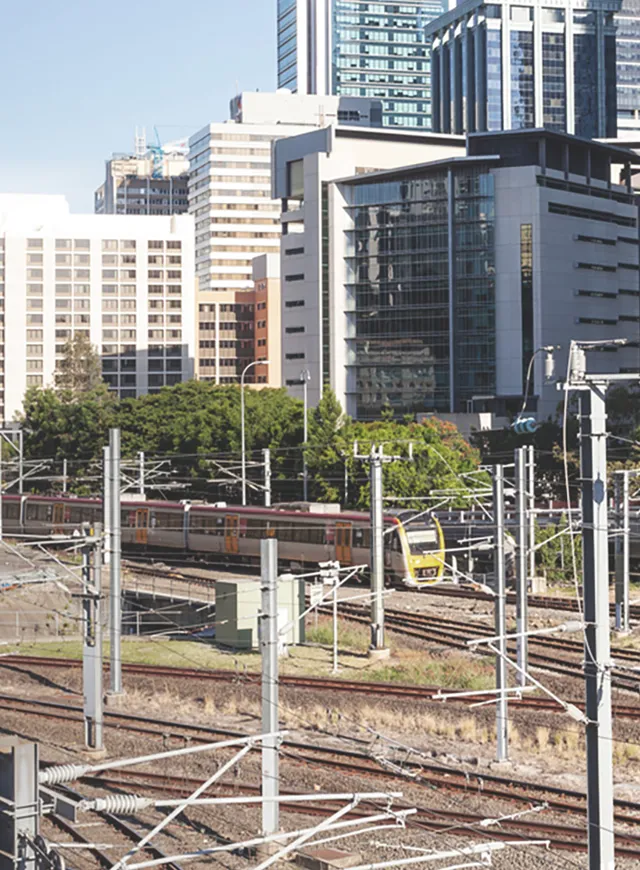 Queensland Rail ETCS Safety Assessment
Challenge
Queensland Rail is investing in new routes, rolling stock and the introduction of Level 2 European Train Control System (ETCS), a form of Automatic Train Protection signalling as part of a drive to improve efficiency and increase capacity on the networks serving Brisbane and its surrounding neighbourhoods. 
Hitachi Rail STS is providing the train control technology, with Ricardo Certification chosen by the manufacturer to independently assess that the system is designed, installed, commissioned and documented in accordance with applicable IEC standards.
Approach
Our teams will review the safety assurance process, undertake audits of implementation and, where required, perform direct assessments of the system or components.
A risk-based methodology following international practices such as IEC 62278 will ensure whole system risk is accounted for, with sufficient evidence captured to demonstrate operational safety.
Our assessors will also maintain an ISA Risk Register to track the key challenges to safety certification and reduce potential delays in later stages.
Results
A core team of assessors based in the UK, Hong Kong, Japan and Australia are providing the experience and technical competencies required to ensure efficient delivery of the audits.
The final outcomes will be documented in a Final ISA Report, accompanied by a closing statement on whether all risks have been reduced to "So Far As Is Reasonably Practicable'.