Mergers and acquisitions consultancy
Our experienced consultants have a deep and comprehensive technology and product knowledge in the industries we serve to support successful M&A deals.
Adding value to mergers and acquisitions for our clients
Ricardo provide our clients with end-to-end services that can address any aspect of the M&A value chain. We also support private equity clients throughout the investment process to provide technical and commercial insight where it is needed most.
Book a consultation
Commercial due diligence
Commercial due diligence evaluates the attractiveness of a company based on many internal and external factors, including business strategy, forecasts, product portfolio, market segments, competitive assessment, pricing, and revenue models. Ricardo supports both investors and vendors in the commercial due-diligence process with our deep and broad industry and technology expertise, providing a thorough assessment of a target's positioning within its commercial environment.
Acquisition and partnership screening
We help our clients identify and select appropriate acquisition targets or strategic partners as an extension of their growth strategy. Our screening process considers our clients' product portfolios, growth plans, and market segments, among other factors, to identify the best potential partners.
Post-merger integration
Successful integration strategies rely on exploiting efficiencies and synergies across the entire organization, including systems, people, resources, tasks, technologies, processes, etc. No two integration projects are the same, and it is vital that your business develops a clearly articulated integration plan that reinforces your strategy.
Partnership and joint venture evaluation
A partnership or joint venture (JV) is a way to gain access to new markets or technologies quickly, as an alternative to making an acquisition. However, there are many challenges inherent in implementing JVs and alliances, and many companies overlook a critical piece of any alliance or JV effort – the launch planning and execution. We can help you identify strategic partnership opportunities that best meet your requirements and help you maximize the potential synergies while mitigating the associated risks and concerns.
Divestiture and exit support
For many companies, however, choosing what to sell and when remains an overwhelming challenge, particularly for internal stakeholders with competing priorities. Our team of experienced consultants brings an objective, informed, and measured perspective to our clients' divestiture challenges.
Private equity
At a time where advanced technology is being implemented into products across the automotive and transport industries at an unprecedented rate, Private Equity firms operating within this space are faced with an overwhelming array of opportunities. Our team of experienced consultants assists Private Equity clients navigate the complex world of automotive and transportation technology.
Growth in merger and acquisitions (M&A) activity has been a notable trend in the automotive market in recent years, as industry stakeholders react to the challenges associated with new technology adoption and challenging profit margins. This has been particularly evident with component and system suppliers, as these companies position themselves for future growth by diversifying their portfolio and increasing content in their products.
Despite this, several studies have shown that more than 60 percent of M&A deals destroy shareholder value and, in some cases, end in total disaster. Often, this is due to a lack of discipline and knowledge in the evaluation process that fuels these deals.
At Ricardo, we utilise M&A specialists with extensive experience who provide our clients with end-to-end services that can address any aspect of the M&A value chain. This ranges from supporting commercial due diligence projects, identifying opportunities through a structured acquisition target screening, or a partnership/JV evaluation to assisting companies with complex post-merger integrations or divestiture/exit support. We also support private equity clients throughout the investment process to provide technical and commercial insight where it is needed most.
Our experts possess profound automotive/transportation industry and technology knowledge that is supported by experienced business consultants and an international network of experts. We utilise a proven, well-honed, and rigorous process, incorporating proven methods, including:
Ability to develop potential partner profiles with detailed opportunities/risk assessment and quantify their value to client
Involvement from market research to selection, profiling, due diligence, and strategy recommendation
Advisement on a strategic approach to negotiations with potential partners
Support through a seamless integration of partners, enabling all parties to maximise the benefits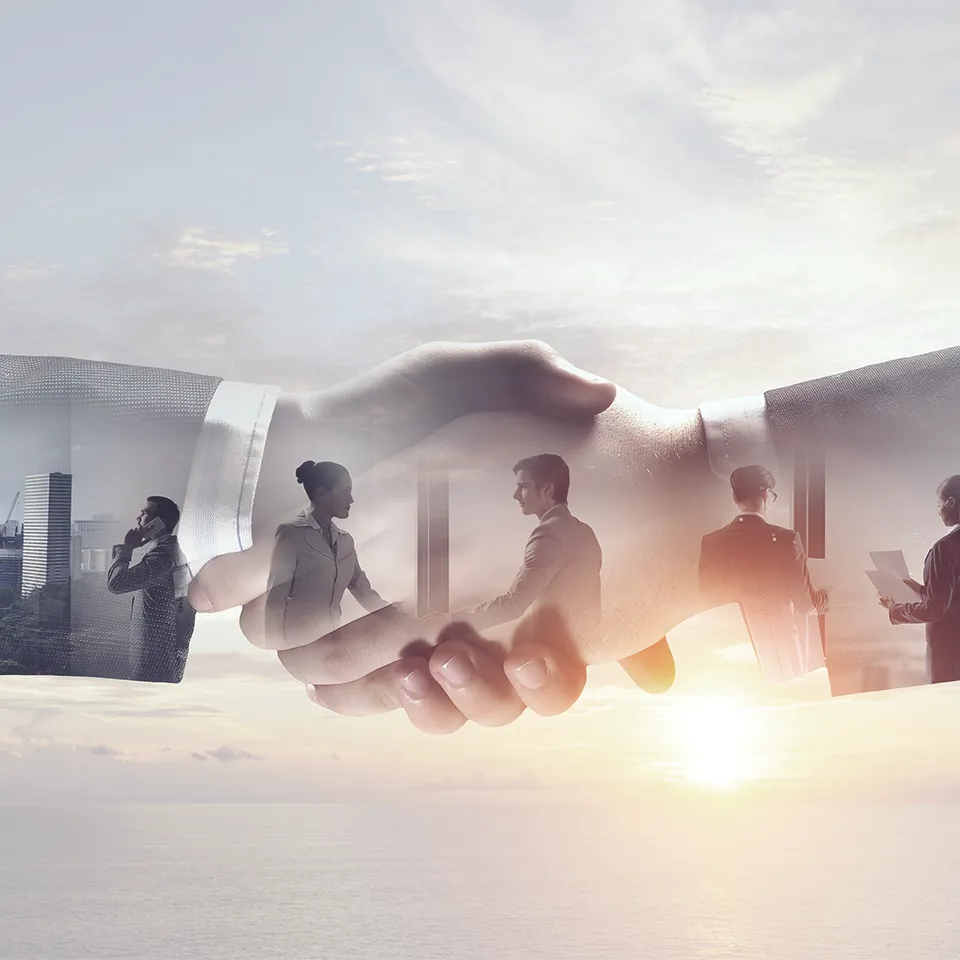 Mergers and acquisitions consultancy
Markets
This service is offered within the following sectors.
Book a consultation with our mergers and acquisitions experts
Click below to reveal the enquiry form and get in touch with our expert team about your requirements.