Immersion cooled battery solutions
Electrification Solutions
Bespoke Electrification Solutions for OEMs and Suppliers
Unleash 48% more peak power and benefit from 40% faster peak charge rate with our revolutionary immersion cooled battery solutions. 
Cutting-edge performance
Ricardo's immersion cooled battery technology is being applied to applications in passenger vehicles, aircraft and commercial vehicles to name a few. Our innovative battery packs are proven to peak charge rate by 40% whilst delivering up to 48% higher peak power density.
As a leading global engineering consultancy with technical centres located globally, Ricardo is uniquely placed to deliver innovative solutions for a wide range of markets. Our Immersion cooled battery pack solutions are offered in the following market sectors: Passenger vehicles, commercial vehicles, off-highway vehicles, high-performance vehicles, aerospace.
In addition to this our customers also include battery cell/pack suppliers and dielectric coolant suppliers where we can help them demonstrate the innovations offered by their products.
Book a consultation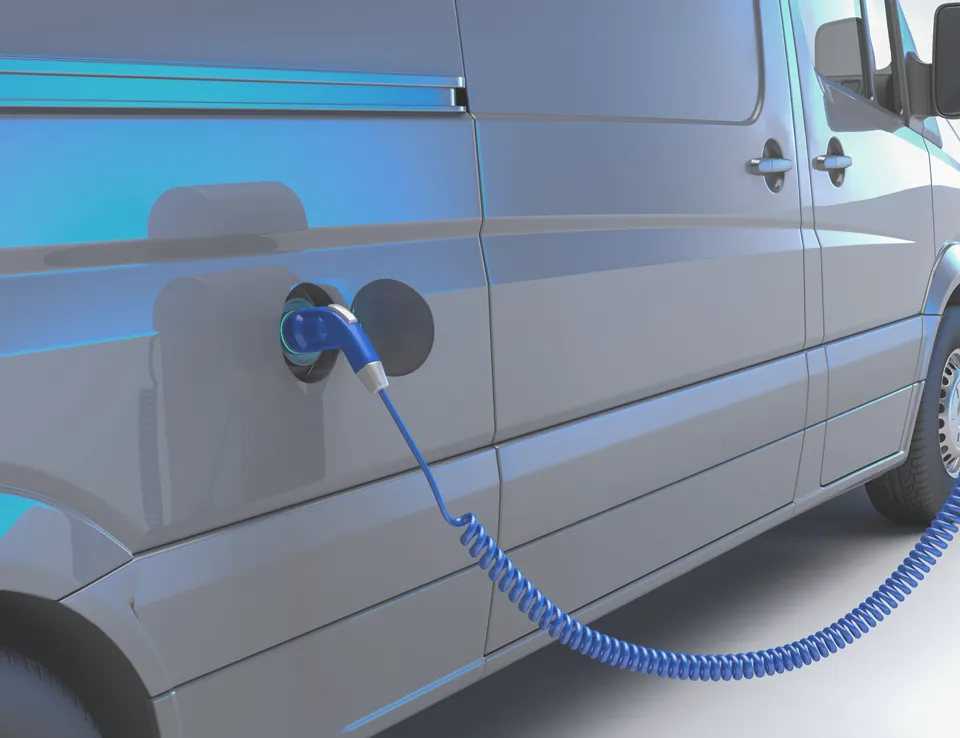 Safer charging
Immersion cooling has a number of benefits including increased pack longevity with up to 22% longer battery lifetime.

Benefit from longer range in a smaller package with Ricardo's capability to fit more than 1000 cells in a module, yielding more energy in the same volume. Our battery technology is capable of lowering pack material cost and in turn vehicle cost.

As a result of Ricardo's experience in immersion cooling technology, clients benefit from rapid development times. Ricardo can develop an immersion cooled module from clean sheet in just 9 months, depending on requirements. 
Our clients enjoy safer, more reliable vehicles as Ricardo testing has shown immersion cooling prevents thermal runaway, resulting in 2.7 times higher cooling capacity.
Book a consultation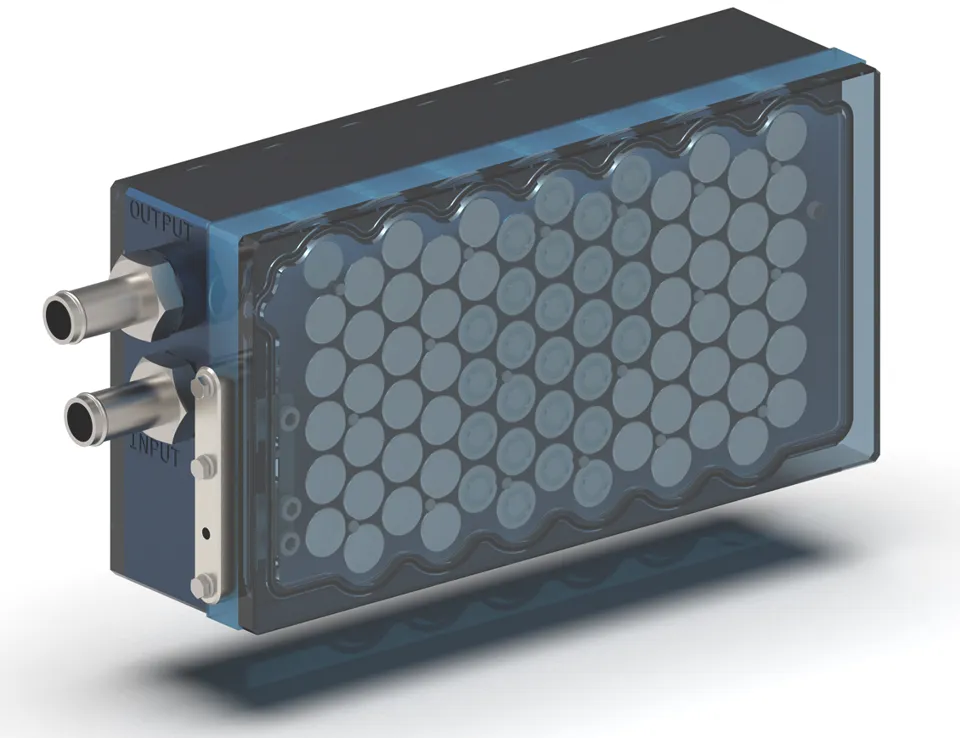 Our capabilities
Our expert teams can support your organisation or project with a custom battery pack, bespoke for your desired application. Our solutions can also be delivered fully integrated with our other innovative technologies including:
Inverters
Chargers
Converters
Battery Management System
Motor
As an experienced engineering consultancy with over 100 years of experience, we're uniquely positioned to support from design and engineering through to manufacture and testing. Get in touch with our specialist team today to learn more about our solutions and how we can support with your project.
Connected battery management system
Batteries and energy storage
Electric powertrain development
Thermal management
Battery assembly
Book a consultation
Battery assembly and manufacturing
At Ricardo, we offer a unique and personalized service for designing and assembling high-performance batteries that meet the specific needs of electric vehicles. We collaborate with our trusted partners to create customized solutions that strike the right balance between power, weight, and packaging demands, even for the most challenging powertrains.
Our battery assembly expertise is housed in a specialized facility at our headquarters in Shoreham-by-Sea, where we ensure top-quality production for every project.
As pioneers in the field of electrification, we have amassed significant experience developing innovative solutions for a wide variety of industries and platforms.
We collaborate with OEMs who require tailor-made battery solutions, even in small volumes.
Book a consultation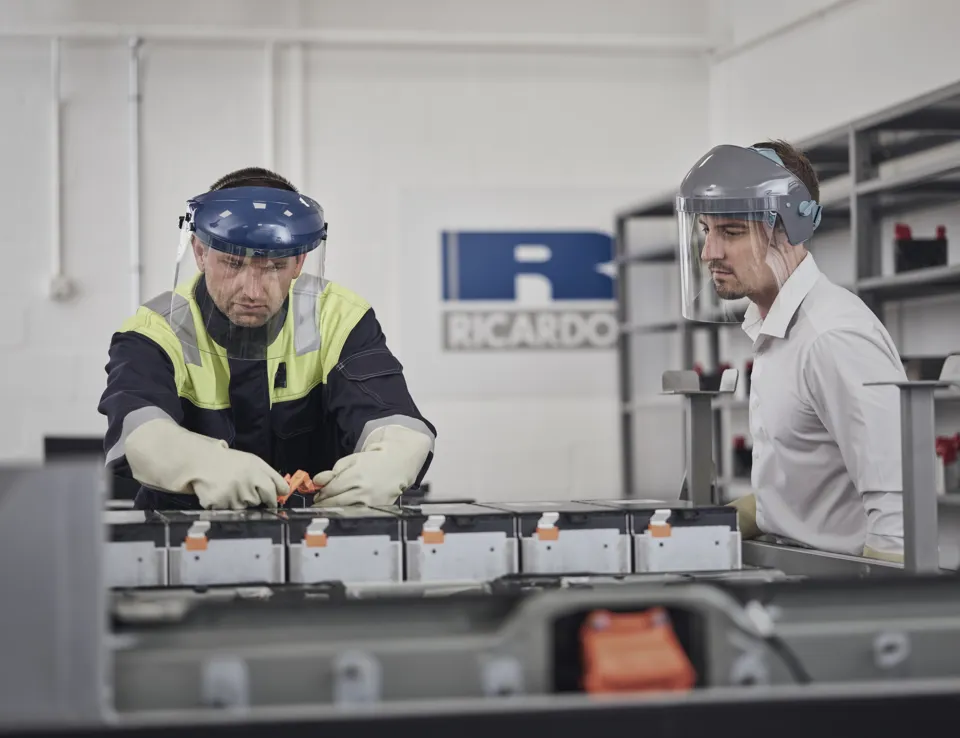 Our markets
Our immersion cooled battery solutions are available across a number of sectors including passenger vehicles, commercial vehicles, off-highway vehicles, high-performance vehicles and aerospace.
Electrification case studies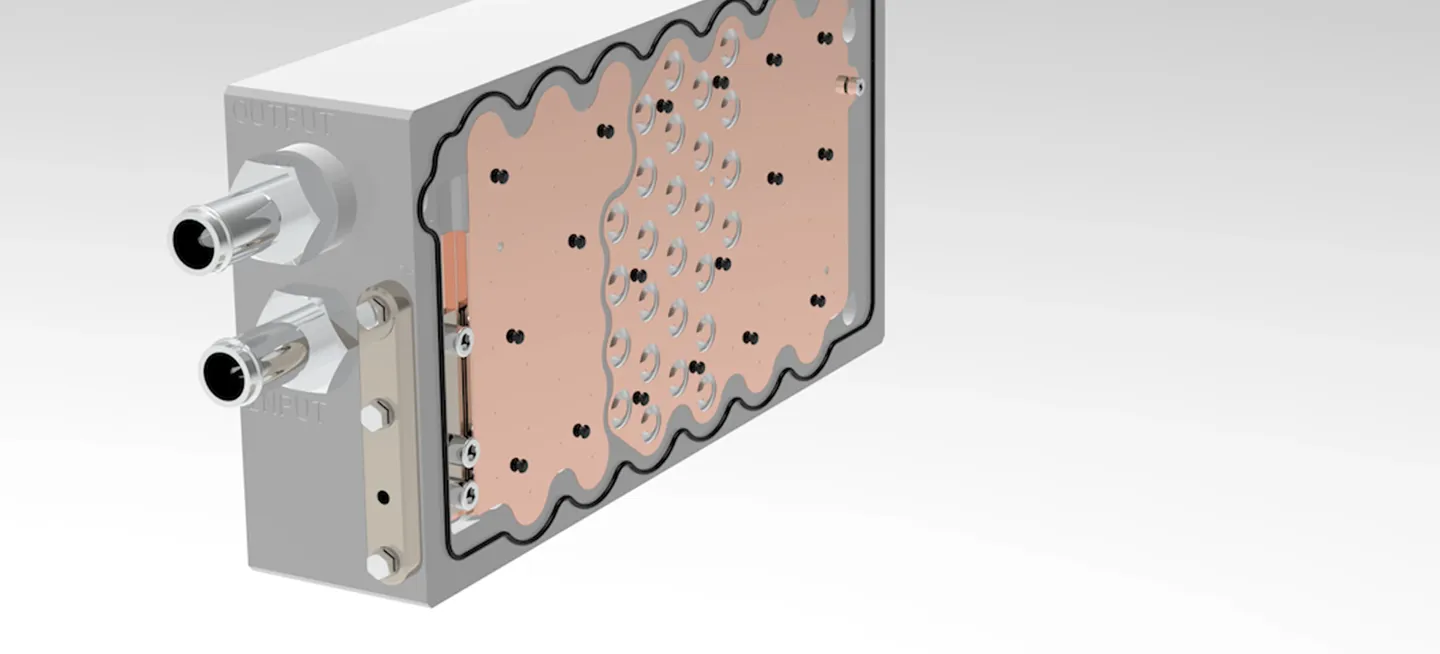 Battery cooling technology
Making electric vehicles better performing, safer and cheaper using Immersion Cooling Battery Technology (I-CoBat).
Read more
Immersion cooled battery technology for electric vehicles
The project represents a world-first mass production vehicle with a new immersion-cooled battery technology for electric vehicles.
Read more